As I go deeper into my wine journey, I find myself seeking the unconventional. Sure a first growth Bordeaux or cult Napa Cab makes me sing, but my voice always gains an octave when I stumble on a unique wine varietal or winegrowing method or region.
I recently had some credits on Wine.com and thought "what the hell, let's live dangerously." I designed a wine flight devoted to the unconventional, the unassuming and invited some friends to taste with me. What could go wrong?
I settled on eight wines that progressed from sparkling to dessert and — in true Wine Bounty tradition — the collective expense didn't break the bank (approx. $175 delivered).
The evening turned out to be great fun. There were six people tasting in all and none of us had laid eyes on the wines before (which is saying a lot given the depth of our wine drinking bench). Overall, we were pleasantly surprised, agreeing that we would purchase most of them, were open to drinking virtually all of them again, and only one wine gave folks pause on refilling their glass. I call that a great result! In the end, our favorite reds were blends from Turkey and Israel. We also swooned over the Malvasia from Croatia, the sparkling rosé from England, and the Tokaji from Hungary. Who knew?!
If you're planning to create your own unique wine tasting experience, definitely let us know how it goes. And if you stumble on any gems, make sure to post them on Instagram and tag us at #winebounty. Always happy to spread the tips to our community. Till then, happy hunting!
Chapel Down Brut Rose
Sparkling Rosé from England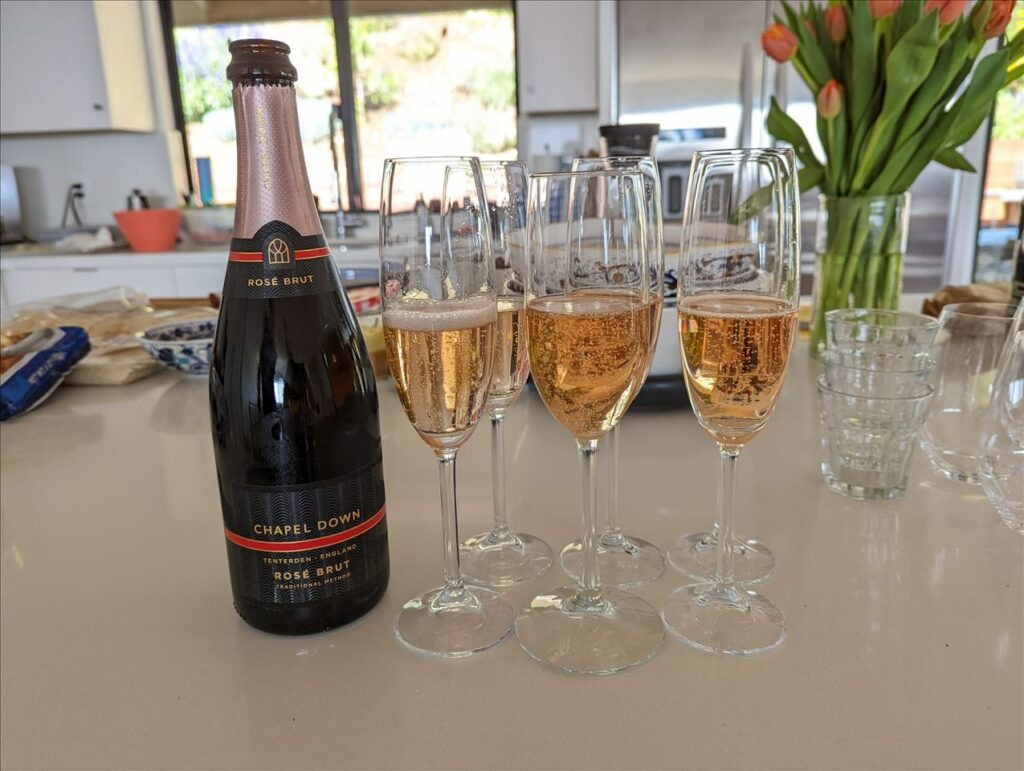 4.2 Vivino Stars, 470+ Reviews
Winemaker Notes
Made with 100% Pinot Noir, this very elegant Rosé has aromas of fresh strawberries, raspberries and redcurrants with background notes of toasty shortbread. The palate is crisp and fresh, its fine mousse contributing to the light and effortless style.
This wine is perfect as an aperitif, and pairs very well with dishes such as light pasta and summer fruit desserts.
Decanter 97 Points
Wonderful power here. Aromatically concentrated with bright, fresh strawberry and raspberry characters. Lively and zesty on the palate with vivacious raspberry flavours, creamy mousse, and toasty complexity. Long, finessed finish.
Wine Enthusiast 92 Points
The aromas on the wine's subtle nose are a mix of creaminess and beautifully aromatic red apple flesh. The palate comes in with a beautifully proportioned body where ripeness, texture and fruit are a perfect counterbalance to the English freshness. It is this briskness, in turn, that highlights the beautiful balance and subtle, creamy autolysis. A classy, grown-up, creamy wine with lively mousse and lasting fruit.
Wine & Spirits 91 Points
Chapel Down's first vineyards were planted in the 1970s; the winery now has 200 acres in the chalk soils of Kent, along with plots in Sussex, Surrey, Hampshire and Essex. This wine is 100 percent pinot noir, ripened just to the point of tart red fruit, edgy with strawberry and strawberry-leaf flavors. It's vinous and elegant, a sparkler to pour at brunch with smoked salmon, or even bangers and mash.
Chateau Musar Lebanon Jeune Rose 2020
Rosé from Lebanon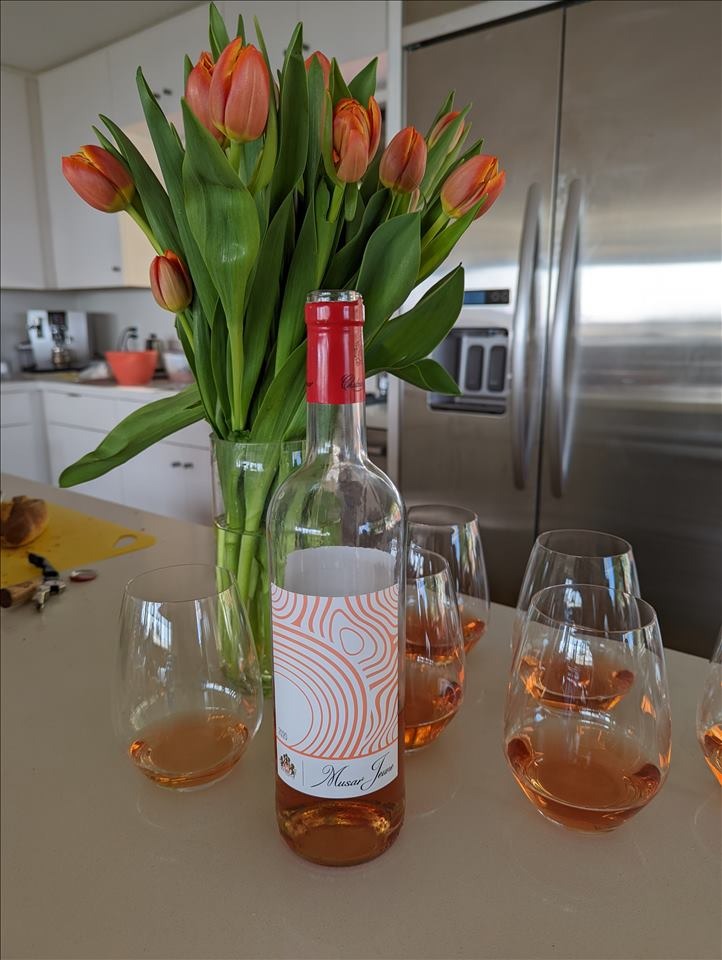 3.7 Vivino Stars, 1K+ Reviews
Winemaker Notes
This is a dry, lighter-colored, serious Rosé, best enjoyed with food. Smooth and rounded, it has raspberry, almond and red apple skin aromas and a warm finish.
Kozlovic Malvasia 2020
Malvasia from Croatia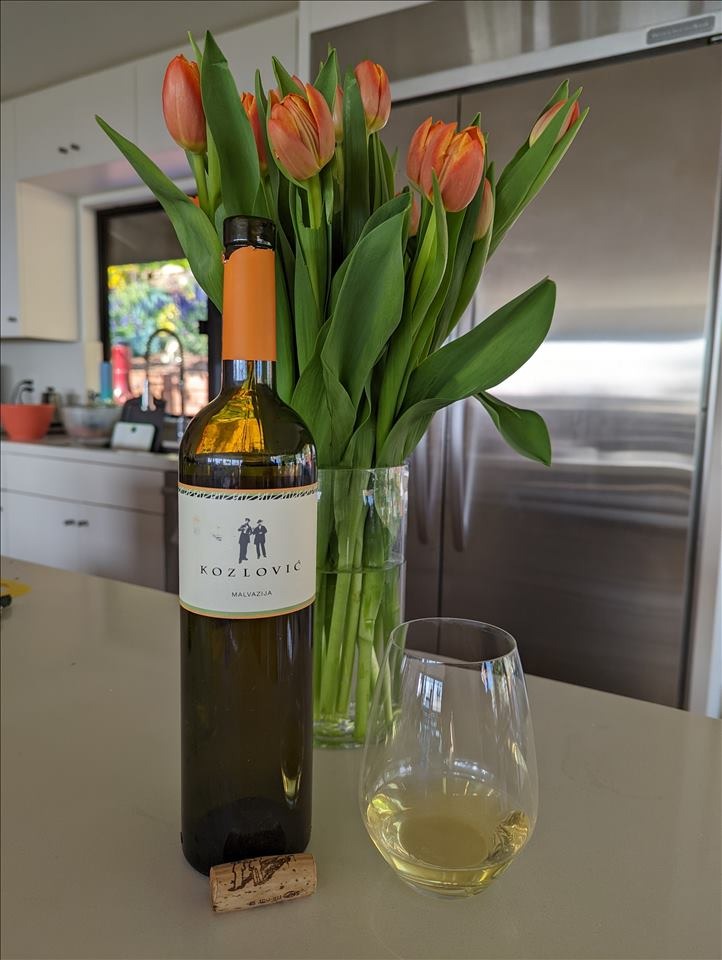 4.0 Vivino Stars, 450+ Reviews
Winemaker Notes
Gianfranco Kozlovic's Malvasia is one of the most classic and authentic examples of Istrian Malvasias. An extremely fragrant nose of acacia flowers, bananas, peach, apples, pears, citrus and herbs. The acidity leaves your palate with mouthwatering freshness and fruitiness, intense minerality spiced with slight saltiness, and citrus fruit acidity.
Pair with scampi risotto, white fish, scallops, pasta with meat or seafood – or even a nice creamy sauce with mushrooms or truffles, chicken on rice, sushi, various Japanese seafood dishes, a famous Istrian pasta called fuži with light goulash meat (veal and beef) sauce. 
Pullus Pinot Noir 2020
Pinot Noir from Slovenia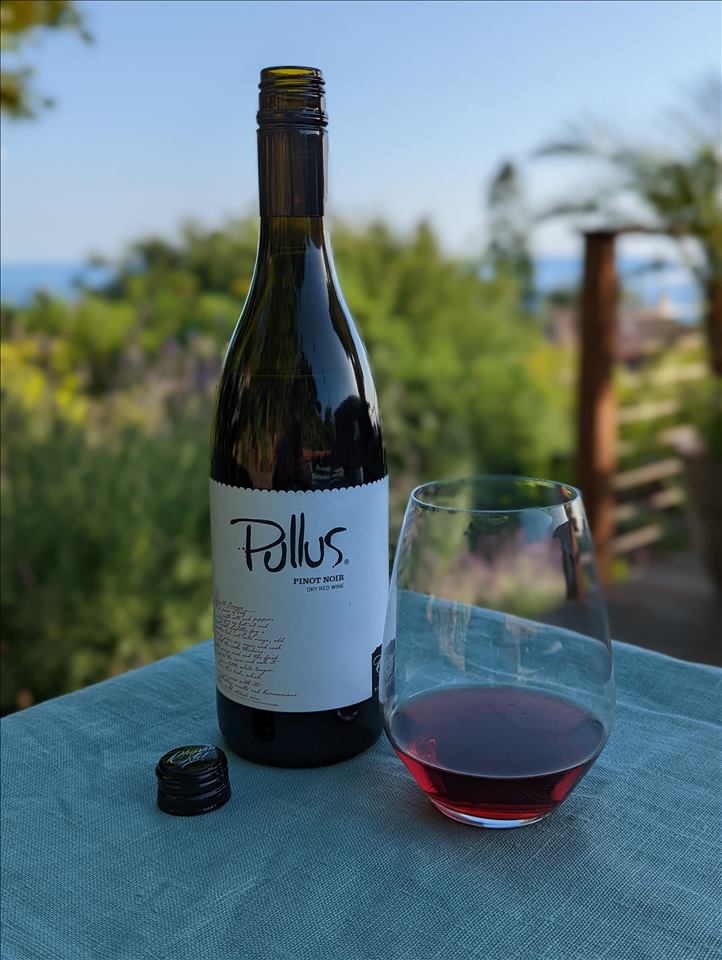 No Vivino Rating
Winemaker Notes
Wine is of gentle ruby color with a still youthful purple hue, almost transparent, which is typical of Pinot Noir. Over time, the ruby hues will transition to brick hues, and the Pinot Noir will indicate noble maturing. Bouquet of wine reminds us of black cherry, a delicate blueberry is noticeable as well; tender bouquet of tobacco leaves, dry wood, and buttery notes are beautifully expressed, as well as woody notes that remind us of the scent of toasted bread, delicate caramel and soot. Taste is sophisticated, delicate, elegant, extremely fruity, youthful, which is the result of a lively acidity, typical for 2020 vintage.
Sevilen Kalecik Karasi Red 2018
Red Wine from Turkey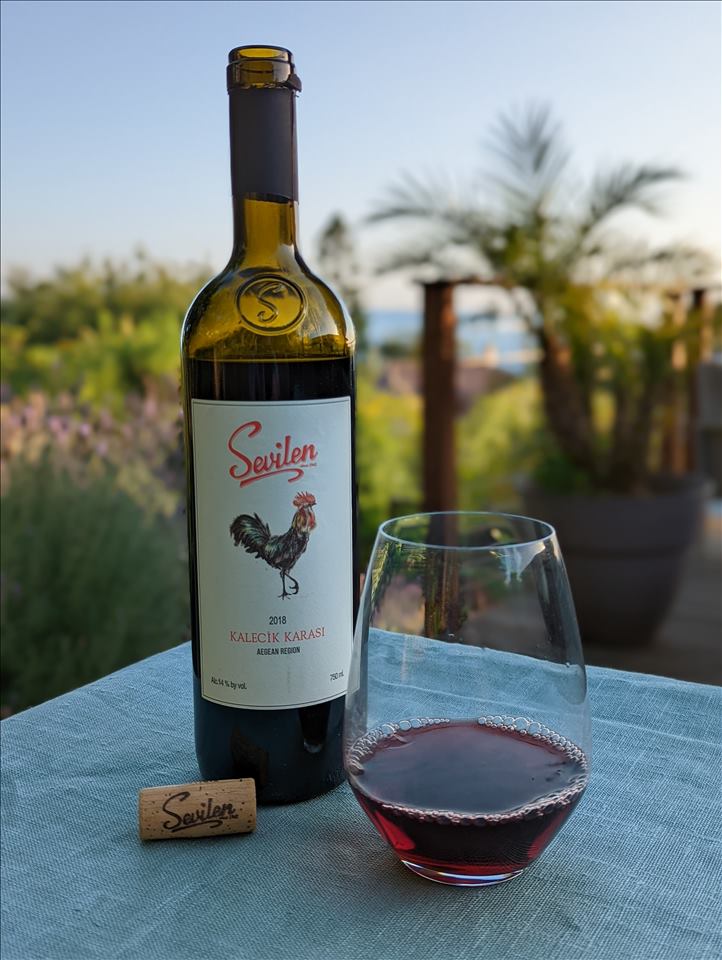 No Vivino Ratings for 2018 (Overall 3.7 Vivino Stars)
Winemaker Notes
Made of Kalecik Karasi, an indigenous Turkish grape, this wine has aromas of strawberry and orange rind that are a pleasant prelude to flavors of tart and ripe summer cherry, pomegranate, vanilla and a whisper of salinity. Tongue-coating tannins fade into the smooth, bright finish.
Yatir Mt. Amasa (OU Kosher) 2018
Red Blend from Israel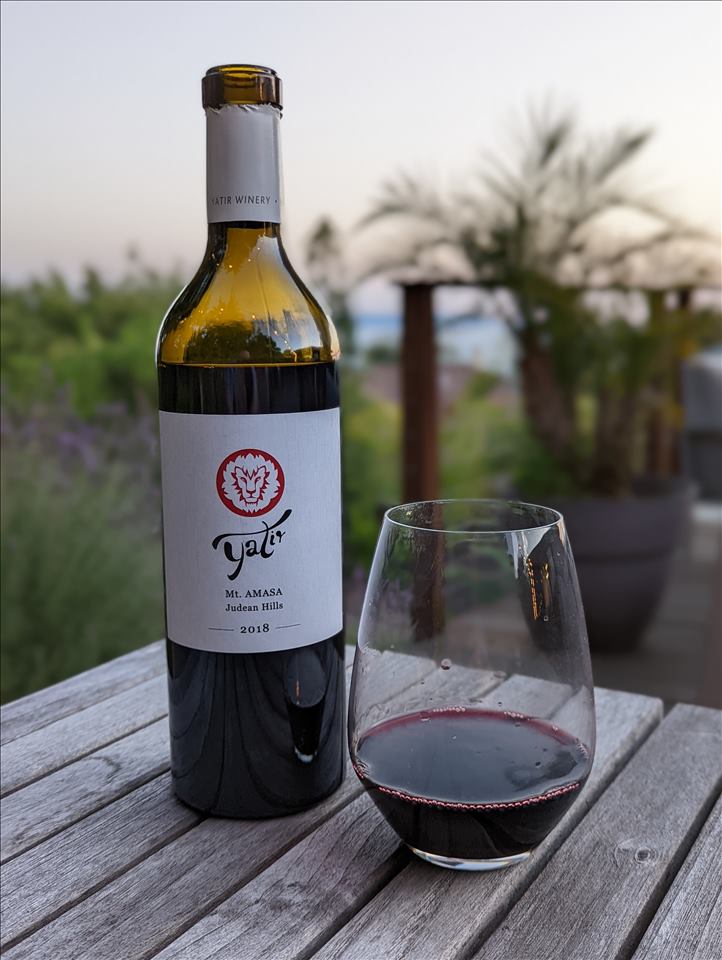 4.0 Vivino Rating, 140+ Reviews
Winemaker Notes
Deep purple hues with aromas reminiscent of ripe raspberry, with hints of smokiness and spices. Integrates ripe fruit with refreshing flavors. This wine will age well for at least five to ten years.
James Suckling 94 Points
So much blackcurrant and blackberry here with delicate touches of vanilla and mint. Very impressive structure and concentration behind the enticing fruit, the generous and fine tannins giving this plenty of drive. Very long, powerful finish, the mountain freshness making the final impression uplifting. A cabernet sauvignon-based Bordeaux blend with a generous dose of syrah. Drinkable now, but better from 2023.
L.A. Cetto Cabernet Sauvignon 2018
Cabernet Sauvignon from Mexico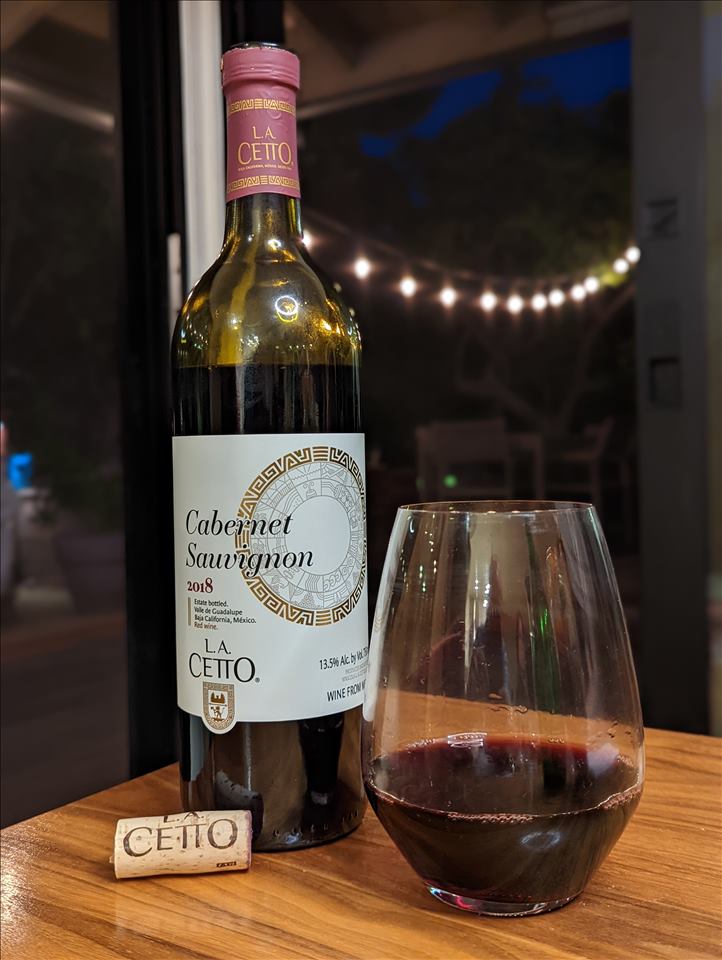 3.6 Vivino Stars, 1K+ Reviews
Winemaker Notes
A clear and bright ruby red in appearance. Hibiscus aromas exude from the glass, followed by red currant and red fruits such as plum and raspberry. Well balanced palate with a soft tannin supporting the fruity flavor.

Serve this wine alongside soups, pastas, broths, red fish, wildfowl, red meat, light dressing, or medium intensity cheese. Also can be served as an aperitif.
Royal Tokaji 5 Puttonyos (Red Label) (500ML) 2016
Dessert from Hungary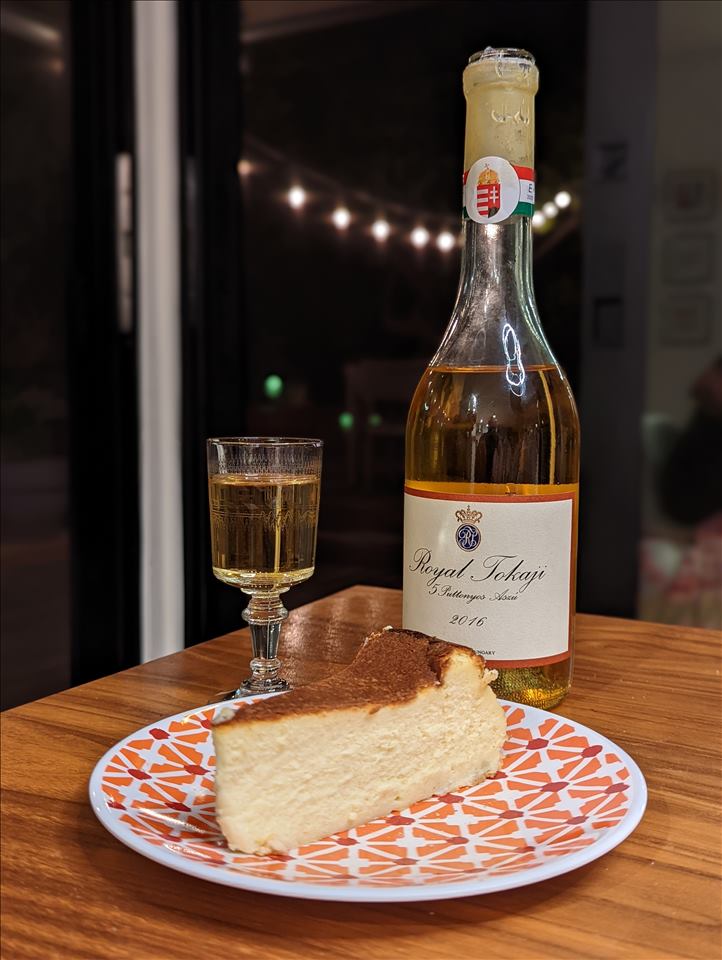 4.4 Vivino Stars, 240+ Reviews

Winemaker Notes
Intense nose with lots of botrytis. Great structure with flavors of lime, citrus and peaches; a fine balance of richness, racy acidity and a long finish.

Tasting Panel 95 Points
Vanilla nose, golden color; thick, rich texture, creamy and lush with candied orange fruit; the heightened sweetness is balanced by bright, persistent acidity, luscious and intense, one of the world's great sweet wines.

Wine & Spirits 92 Points
This is the 14th vintage of Red Label since the company's founding in 1990. At 158 grams per liter of residual sugar—officially enough to consider this 6 Puttonyos—it's sweet, yet it's also deeply savory, with marzipan, mushroom and ferrous mineral tones packed around the honeyed peach flavor. Acidity keeps it brisk and clean, ready to pair with a cheese plate.

Decanter 92 Points
Elegant nose with notes of fine pear, peach, acacia, honey and sweet spices. Intensely rich with a firm acidity.
Did you like this content? If you did, let us know and share it with your friends.
This page contains affiliate links. We receive a small compensation when you purchase through affiliate links. While clicking these links won't cost you a cent, it will help us keep the lights on and buy more wine. To find out more, click here.