Picture yourself sitting at a charging station in Buellton, California, preparing to embark on the journey home after an incredible weekend of wine tasting. Just as you're about to depart, curiosity gets the best of you, and you find yourself craving one more tasting experience. A quick search on the internet reveals an unexpected treasure: the Industrial Way tasting rooms, a hidden gem located just across the 101 freeway off Route 246. With a soft spot for minority-owned wineries and a thirst for adventure, the lure of Tierra y Vino proved irresistible.
Industrial Way: A Hot Spot Destination for Wine Lovers
Nestled in the burgeoning town of Buellton, just up the coast from Santa Barbara, Industrial Way stands as a testament to the area's transformation. Traditionally a hub for service businesses, warehouses, and light manufacturing, this half-mile stretch has evolved into a thriving destination for wine aficionados. Boasting wine tasting rooms, diverse dining options (including the famed Industrial Eats), a craft brewery/tap room, distilleries, sweet shops, and more. Industrial Way has become a haven for both locals and visitors seeking the unexpected.
Tierra y Vino: A Celebration of Latino Heritage in Winemaking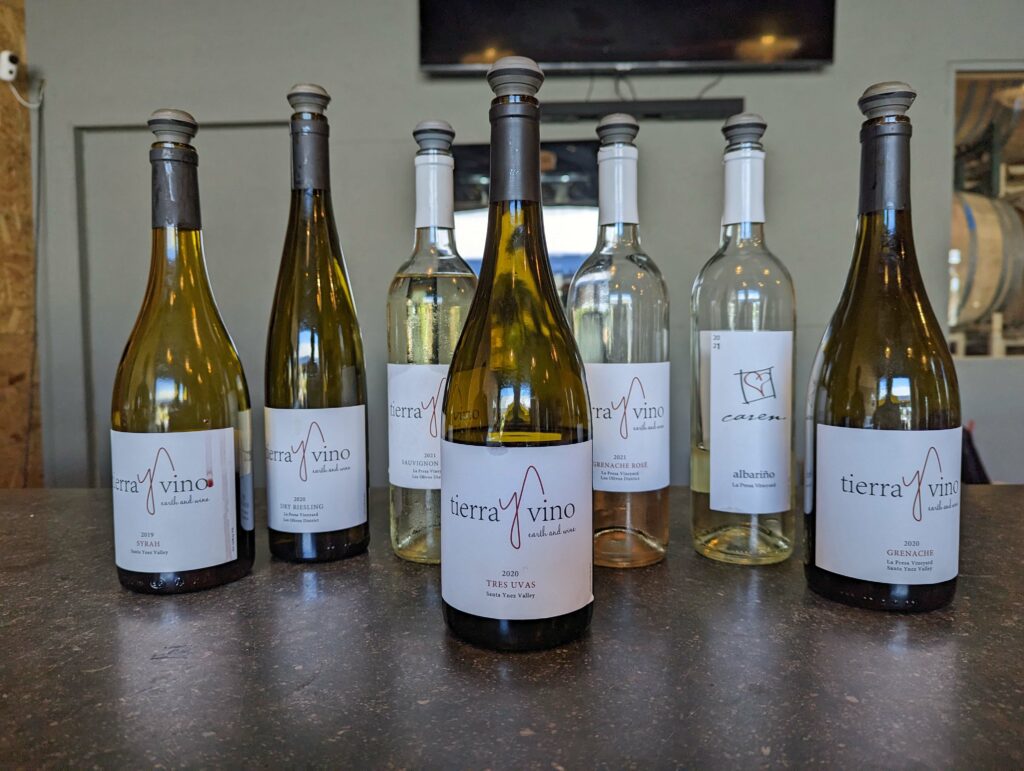 What drew me on this adventure was Tierra y Vino: a Latino-owned winery helmed by the passionate and talented winemaker, Andres Ibarra and his partner in life, Caren Rideau. With roots in Mexico, Andres' journey in viticulture began in the vines of El Valle de Guadalupe in Jalisco, Mexico and culminated in the founding of Tierra y Vino (meaning "Earth and Wine"). And if Caren's last name sounds familiar, it should — she's related to the famed Iris Rideau, the first Creole-American winemaker to own and operate a winery in the United States. Caren also runs a very successful interior design business in the Pacific Palisades of Los Angeles.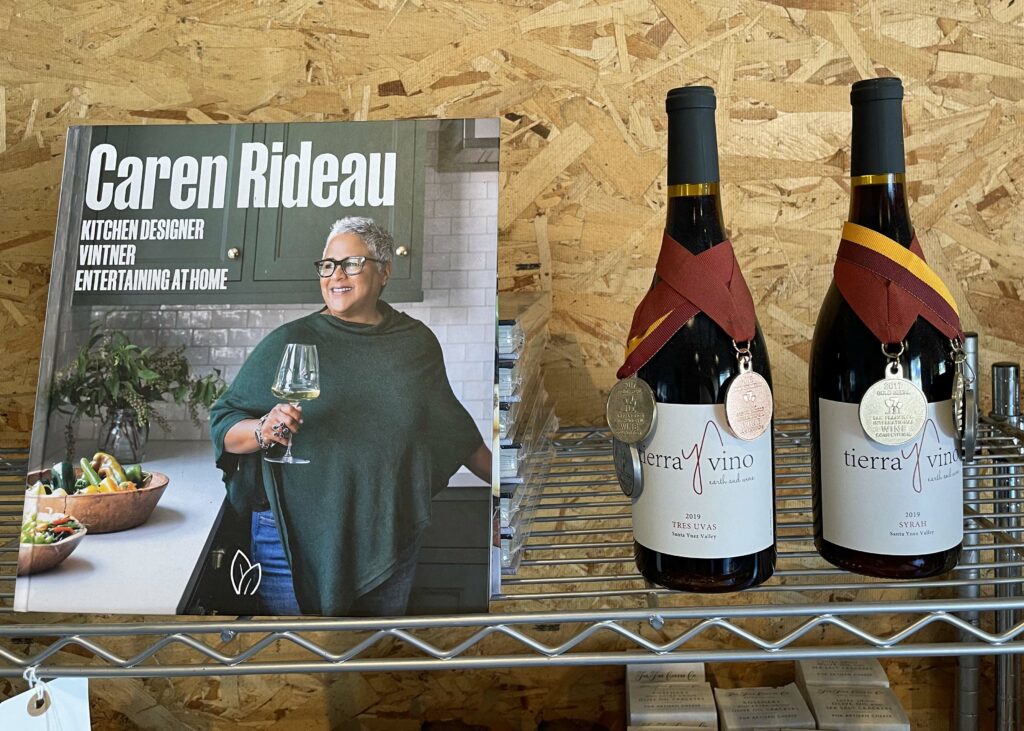 At Tierra y Vino, you'll find wines that capably straddle the line between tradition and innovation. Andres crafts captivating Rhône-style blends, as well as unique single-varietal wines such as Albariño and Petite Syrah. Andres has been deeply involved with La Presa Vineyards as vineyard manage for years and sources many of his grapes from this location. If your preference is dry wines, this is the place for you. The wines are light and refreshing without being weighted down by sweetness. His winemaking prowess is underscored by a commitment to expressing the richness of the Central Coast's terroir while honoring his heritage, resulting in wines that captivate the senses and warm the heart.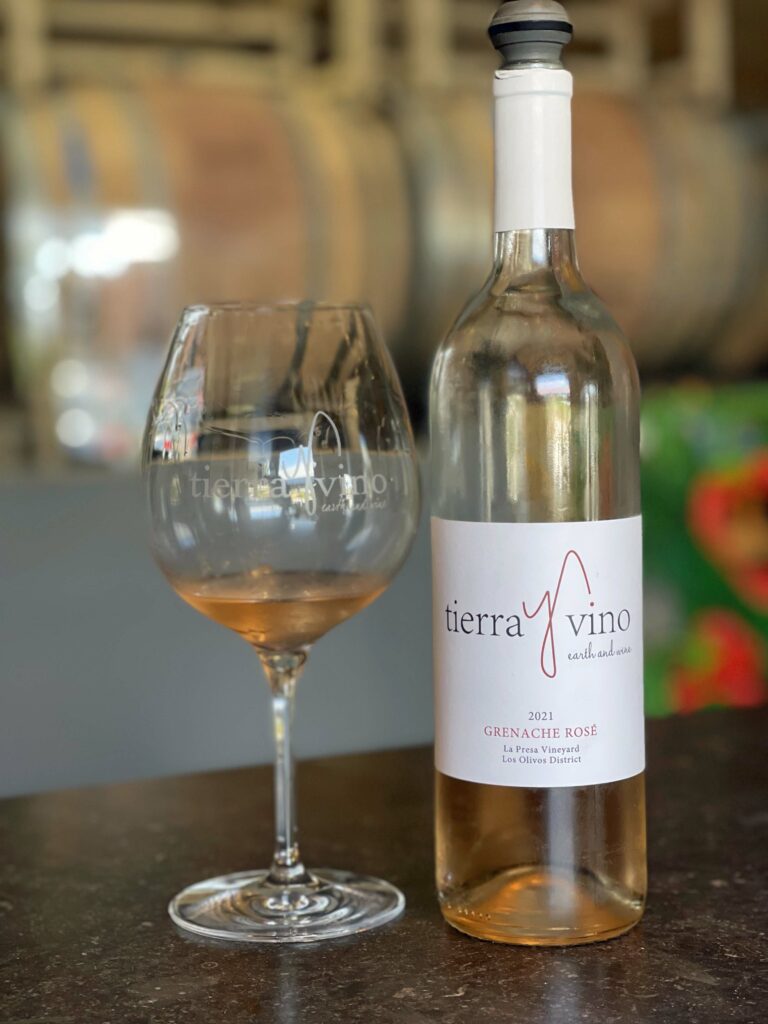 For those reading and living in Los Angeles County, word on the street is that Tierra y Vino will be opening a second tasting room in the Pacific Palisades. This trend is becoming popular with wineries on the Central Coast. As a native Angeleno, I'm very excited about this trend and hope to see more. Stay tuned!
Buscador Winery: A Journey for Journey's Sake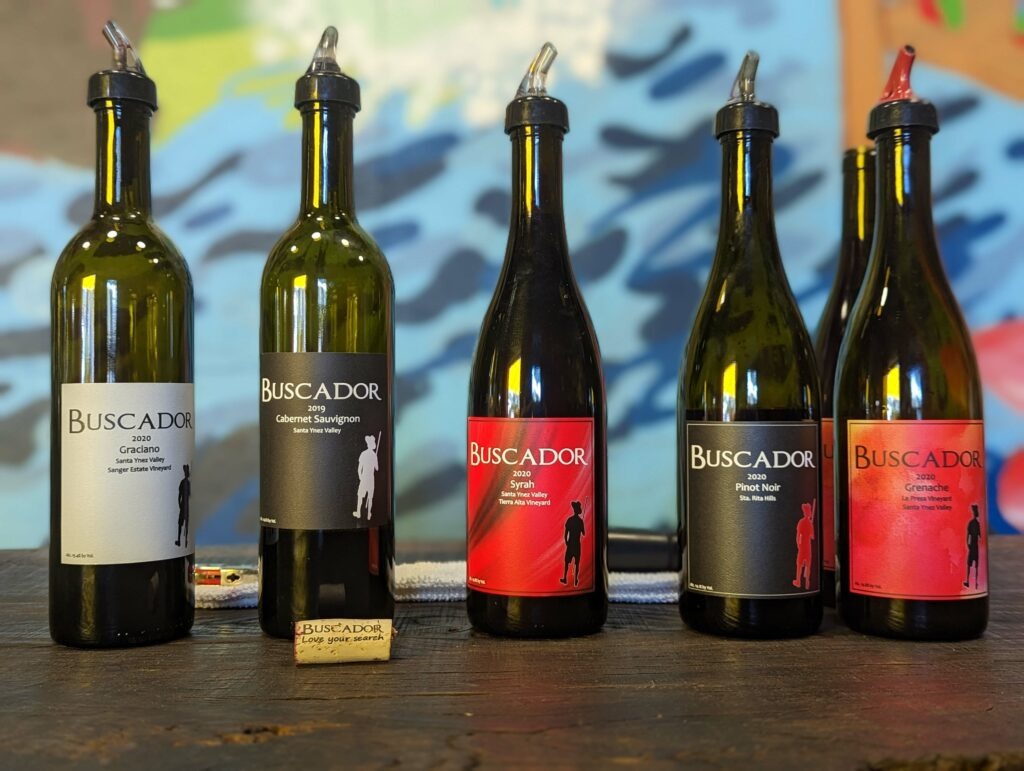 After finishing our tasting a Tierra y Vino, we still had some time to spar and asked Carolyn, the very lovely and informative tasting room manager at Tierra y Vino, which of the many other tasting rooms in Industrial Way we should try. Carolyn was torn given the many great wineries, but suggested we try Buscador Winery as a contrast to Tierra y Vino.
Just a stone's throw away, Buscador Winery beckons with its distinct, uncompromising approach to winemaking. Founded by Matt Kowalczyk, a former wine distributor who followed his dream to become a winemaker, Buscador Winery represents a lifelong pursuit of wines that inspire and captivate. Buscador, meaning "Searcher" in Spanish, is not the culmination of his journey across lands, cultures, and heartache and renewal, but part of that journey. Indeed, Matt's motto is "Love Your Search. In life. In love. In wine."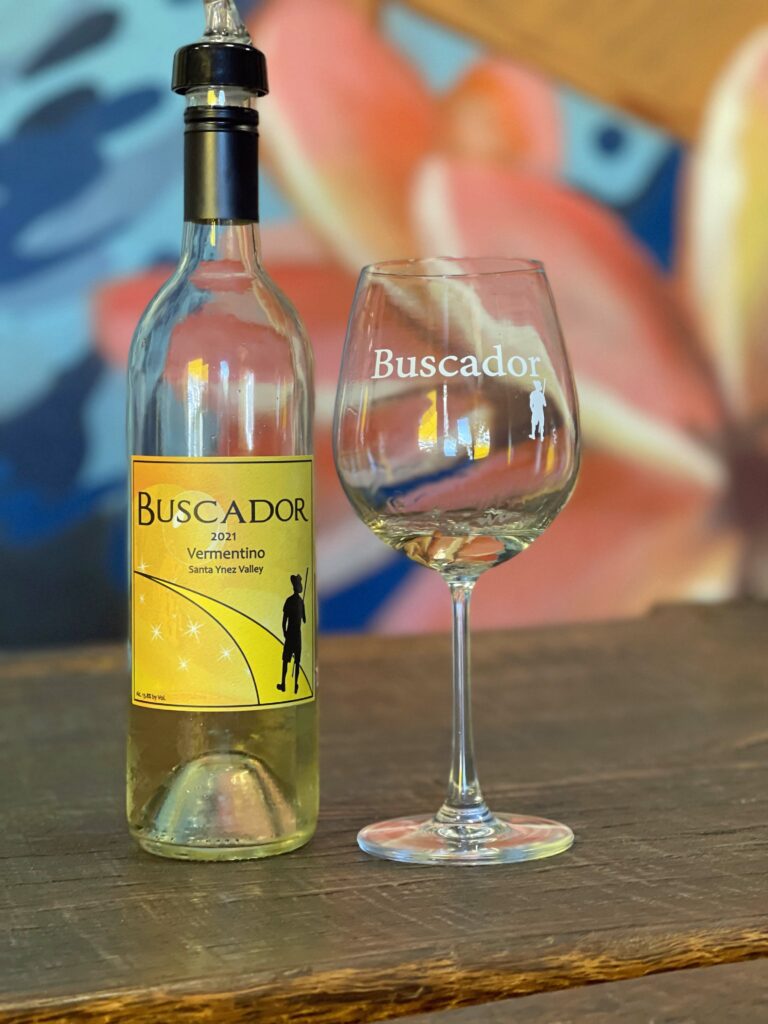 Visiting Buscador Winery, you'll find a diverse array of wines, including varietals that explore the unexpected for the Santa Ynez Valley such as Graciano, Gruner Veltliner, Clairette Blanche, and Vermentino. Matt's passion for crafting wines that truly showcase the essence of each grape variety and the character of the vineyard from which it's sourced is palpable in every pour. Buscador Winery embodies the spirit of trailblazing, unfettered by convention in order to create truly memorable wine experiences.
The Industrial Way – A Sanctuary of Maverick Winemakers
A fortuitous detour to Industrial Way tasting rooms in Buellton unfolds an unforgettable encounter. I am just sorry I didn't have more time to explore the many other wineries in the area, but will definitely be back and so should you. It's a unique enclave of winemakers who dare to craft their own path and are succeeding.
Did you like this content? If you did, let us know and share it with your friends.
This page contains affiliate links. We receive a small compensation when you purchase through affiliate links. While clicking these links won't cost you a cent, it will help us keep the lights on and buy more wine. To find out more, click here.