Just returned from a fabulous week in paradise. Nothing better than being around family and friends with a view like this . . . and amazing wine, of course. And by "amazing" I am not overexaggerating. My friend and I decided to bring a handful of great bottles from around the world and would share them over the course of the week. We chronicled the bottles each day on our Instagram, Facebook, and Twitter accounts and below is a summary of our tastings. Can't wait to have another experience like this one. Happy hunting.
Penfolds St. Henri Shiraz 2016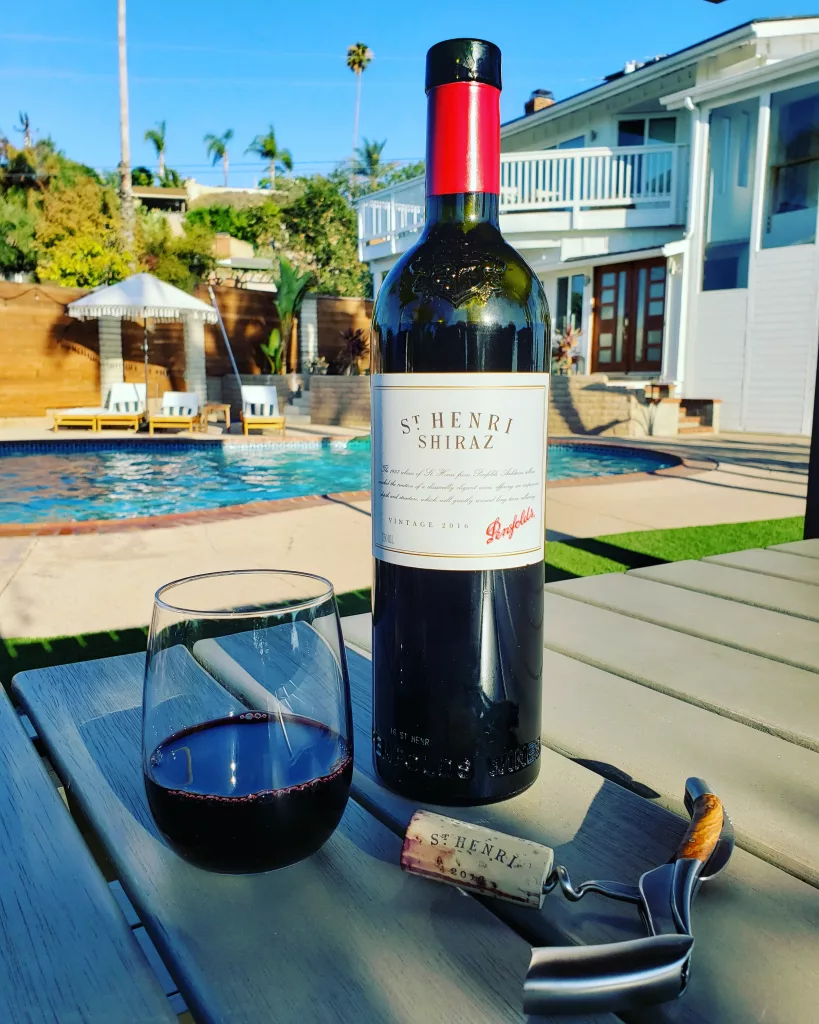 Nothing like sipping a Shiraz poolside. Especially when it's a St. Henri! Cheers! (JS 98; JD 97; RP 96)
James Suckling 98 Points
This is a much anticipated vintage for St. Henri, and it does not disappoint. The complexity of fruit here is stunning, together with a very complex and playfully fragrant, spicy edge with graphite, roasted coffee and woody spices, framing a core of very fresh blackberries, red and dark cherries and blueberries. So fresh and brimming with fruit aromas. The palate has a stunning array of deeply fleshy fruit flavors with a superb sense of length and powerful, ripe tannin, underpinning vibrant, fleshy fruit that is beautifully assembled in a refined, elegant and impressively pure mode. So long and pure. Silky and elegant. A real masterpiece, taking its place among the finest vintages like 2010, 1990 and 1971. 95% shiraz and 5% cabernet sauvignon. Drink over the next three decades.
Siro Pacenti Brunello do Montalcino Vecchie Vigne 2015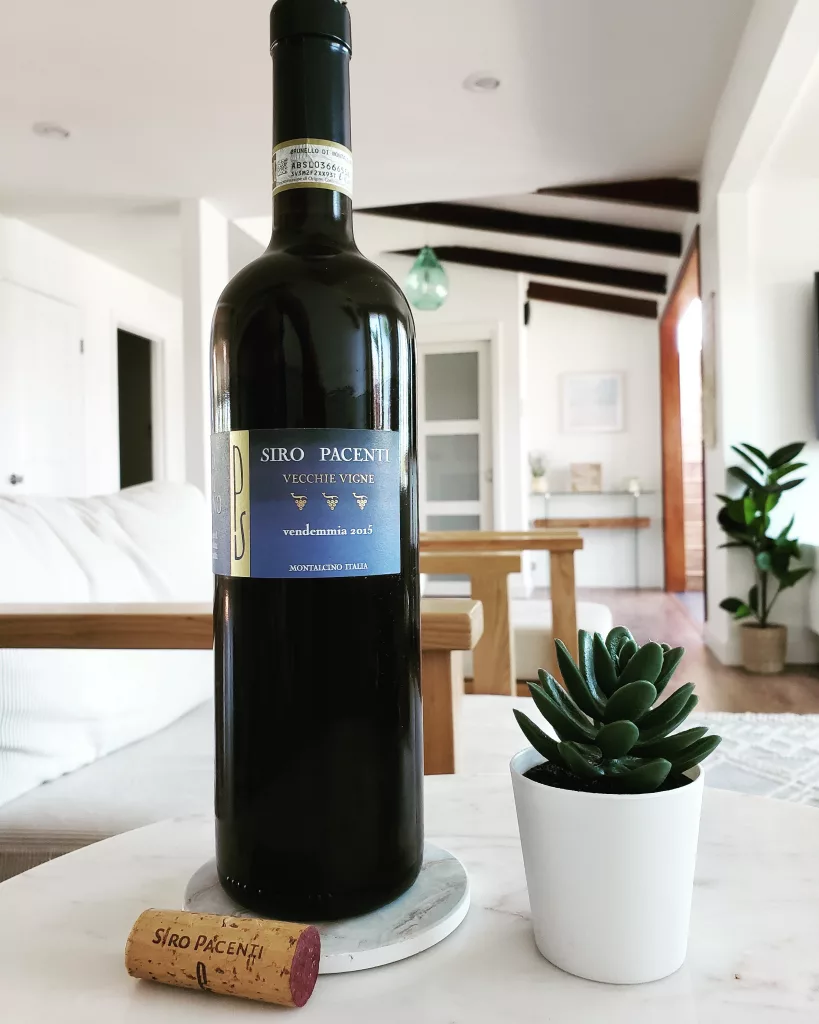 Structured, elegant, and super refined tannins. Easy to see why James Suckling awarded this full-bodied, blue fruit gem 100 pts. (JS 100; WS 95; RP 94; WE 94)
James Suckling 100 Points
This is very intense on the nose with blue fruit, cool stones, brambleberries and blackberries. Wet earth, too. Full-bodied and extremely dense and powerful with a super center palate of fruit and ripe yet compact tannins. Lightly chewy and expressive. Superb transparency and integration. Goes on for minutes. One of the best Brunellos I have tasted in my career. Try after 2021, but already amazing.
Marques Ygay Gran Reserva Especial Tinto 2010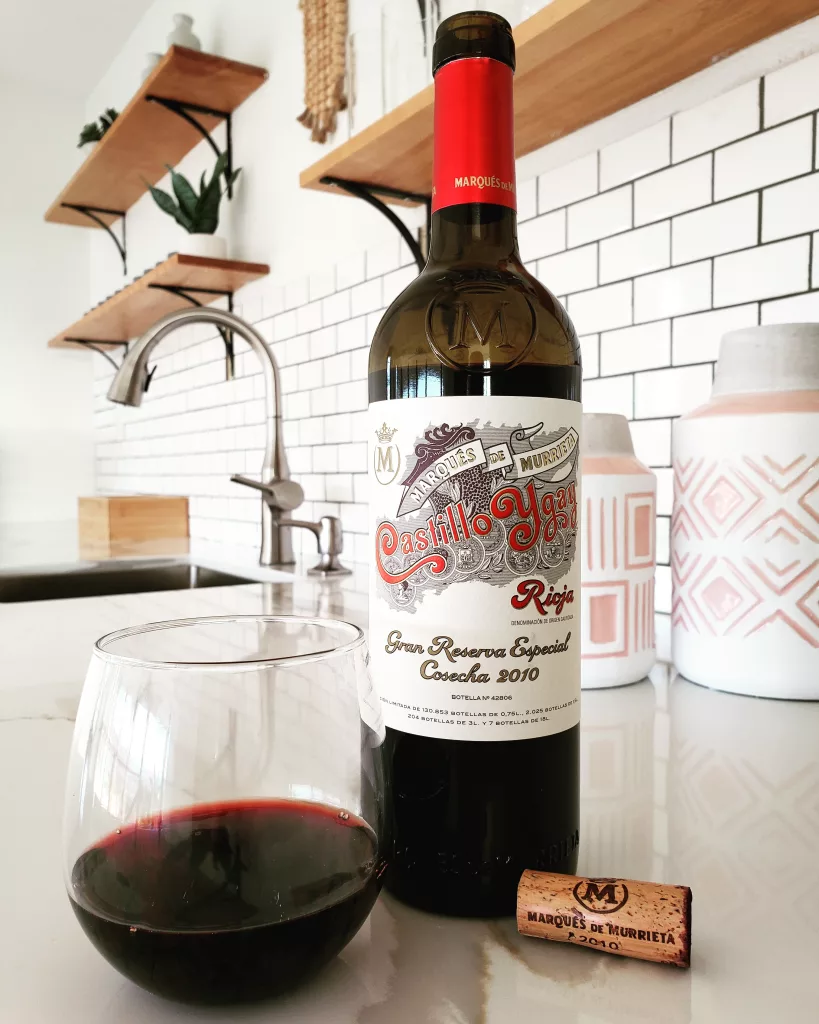 The complexity of this wine is unreal!
Coming from one of the finest vintages in Rioja in years, this blend of Tempranillo and Mazuelo is elegant and restrained with amazing balance. Brilliant ruby colored with a bouquet that seems to mimic some of the finest amorones with a hint of tobacco and cedar that finishes with floral notes. The palate dives deep into blackberry and plums then transitions to figs and cocoa with a powerful finish that goes for days.
Easy to see how this took Wine Spectator's top position for 2020. (JS 99; RP 97; D 97; V 97; TA 96; WS 96 (#1 Wine of 2020))
2013 All Great Things "Mercy"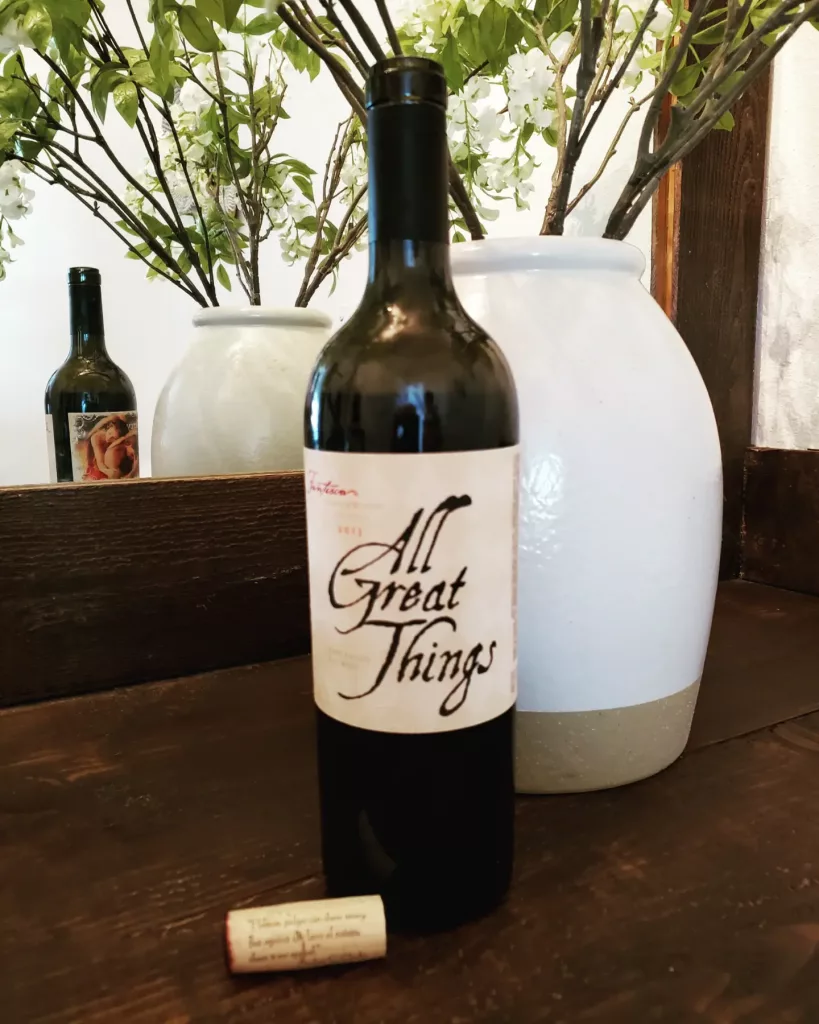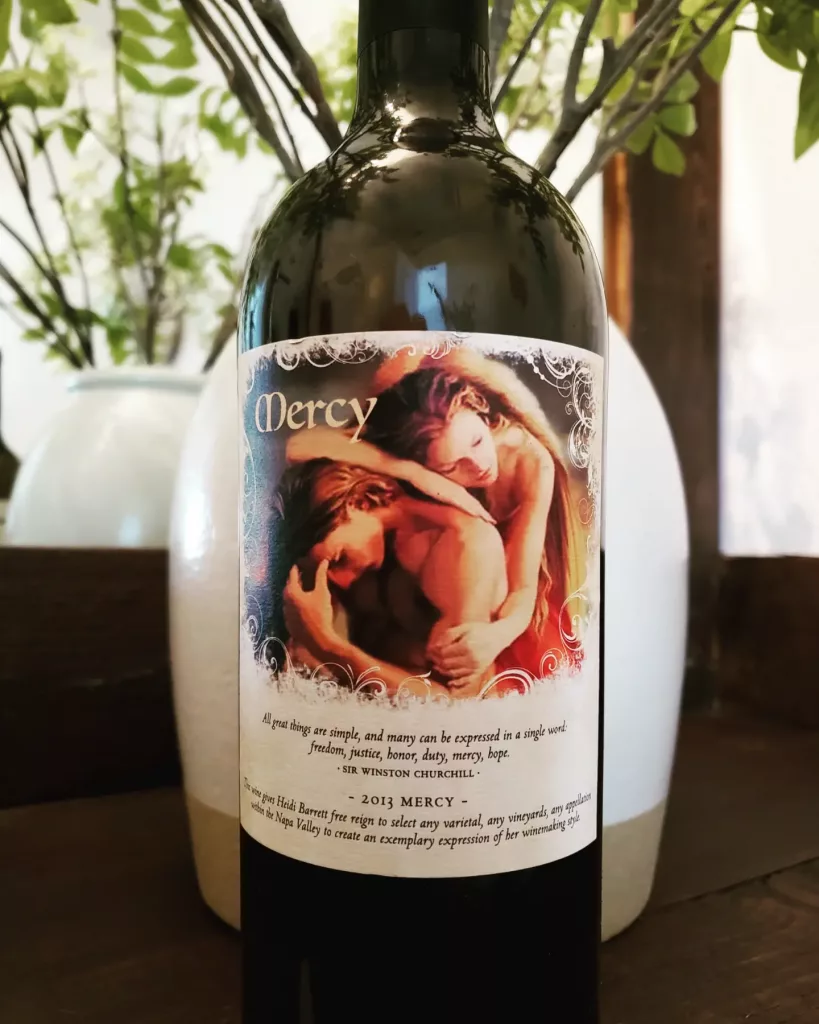 The 2013 Mercy is a wine of great depth and weight with delicious, chewy ripe tannins. We wouldn't expect anything less from winemaker extraordinaire Heidi Barrett. Made up of Cabernet Sauvignon, Merlot, Petit Verdot, and Cabernet Franc, the 2013 Mercy is the fifth release in the "All Great Things" series, inspired by the words of Winston Churchill: "All great things are simple, and many can be expressed in a single word: freedom, justice, honor, duty, mercy, hope."
Fantesca gave Barrett free reign to source and create the All Great Things series and we are so thankful.
Antinori Tignanello 2015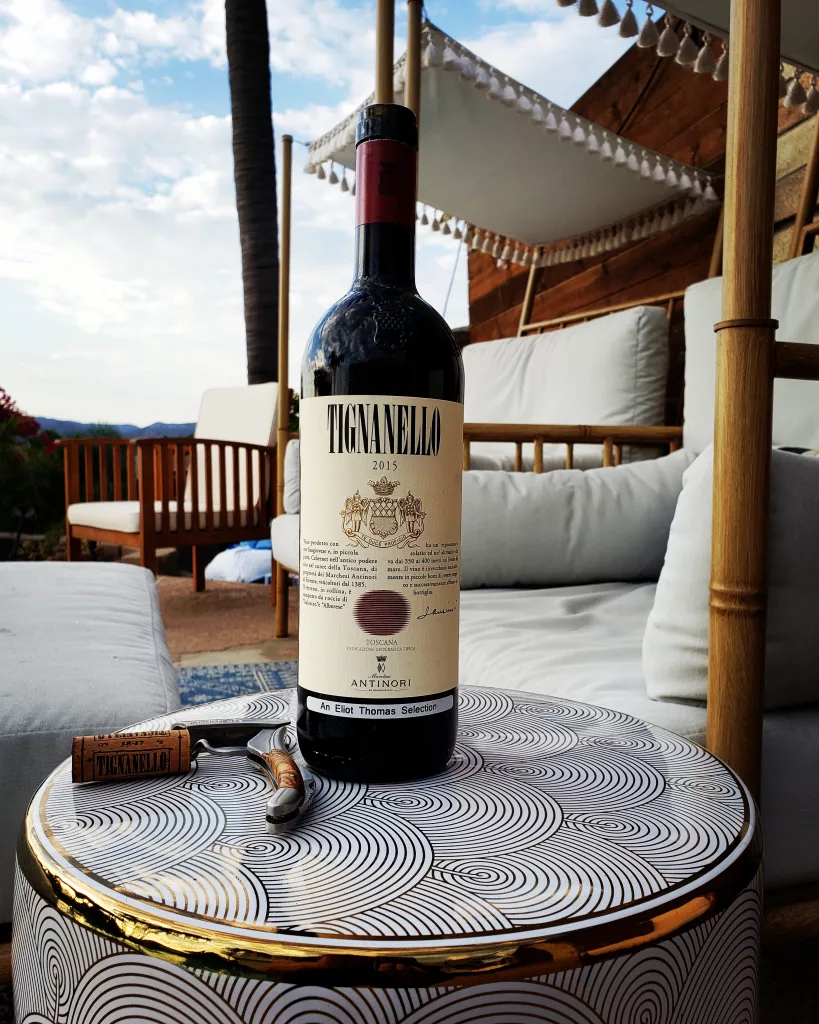 Intense ruby red in color with aromas of dark berries and notes of ripe red fruit and sandalwood. The palate is rich and vibrant, with fresh blackberries and cherries with a hint of smokiness.
A blend of Sangiovese, Cabernet Sauvignon, and Cabernet Franc, the 2015 is the first vintage that Tignanello blended the components early (rather than vinify in separate lots) to achieve better overall integration, and it shows. An amazing Tuscan. (JS 98; WS 97 (#24 Wine of 2018); RP 96; WE 95 (Top 100 Cellar Selection); W&S 94)
Caymus Special Selection 2011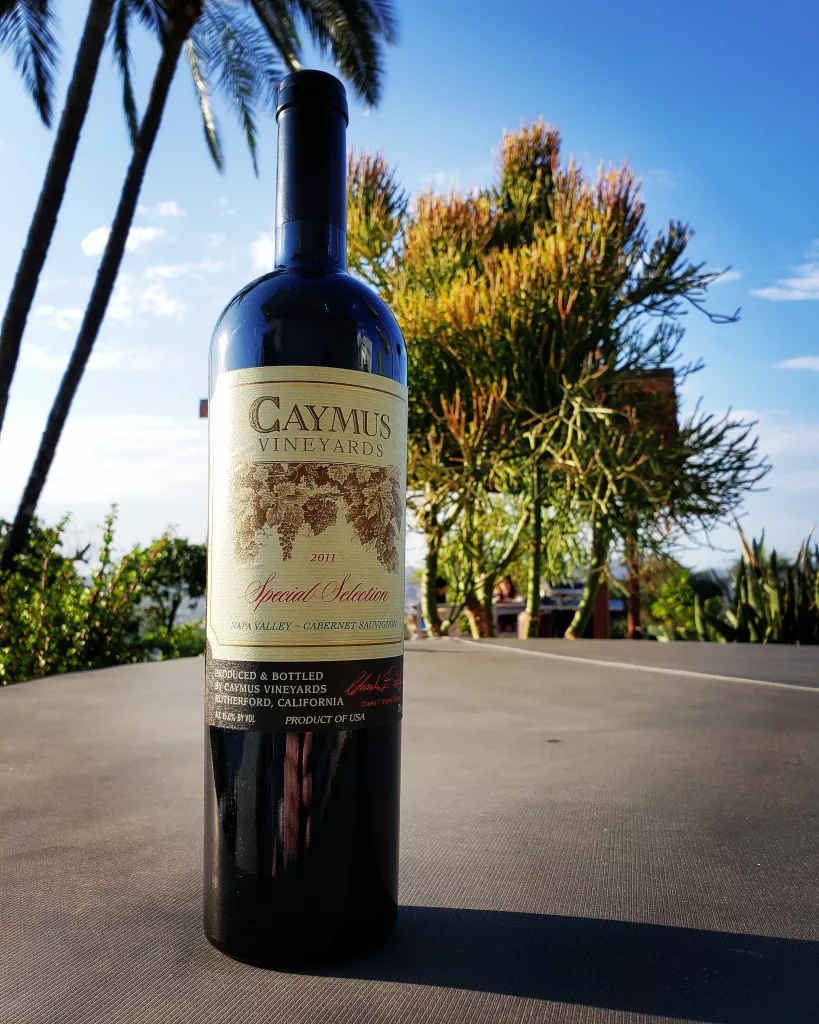 Well aged and benefits tremendously from decanting. Don't even think of sipping for at least 1-2 hours after opening.
A rich ruby color opens your senses to blackberry, currants, and espresso interwoven with crème de cassis and black licorice. The texture is velvety and rich with a long smooth finish. Drinking perfectly. (RP 95; WS 94)
Sandeman Quinta do Seixo 2017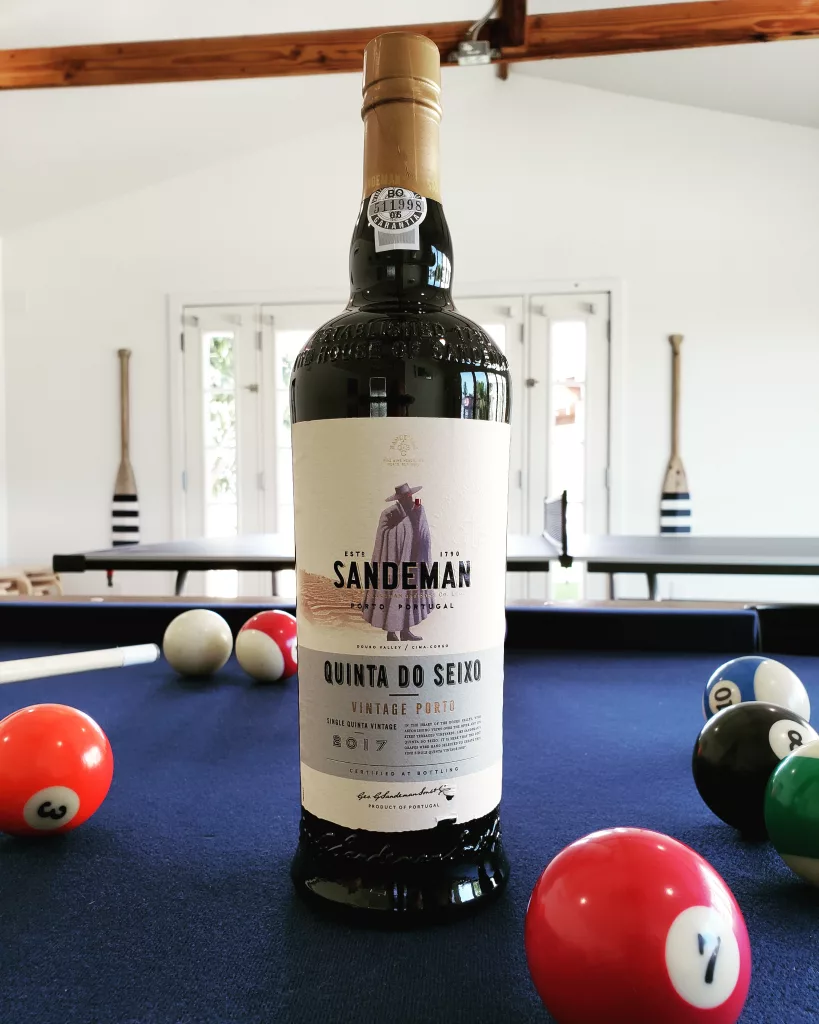 The perfect sipping wine over a late afternoon game of pool.
This port can easily lead to an addiction. Deep garnet in color and intense aromas of black fruit, licorice, and melted chocolate. A weighted volume on the palate delivering opulent and firm tannins that are well balanced and interwoven perfectly.
Wine Enthusiast raved about this magical creation, anointing the 2017 it's #1 Cellar Selection in 2019 and a perfect 100 point score. We whole heartedly agree. I need a case of this in my cellar. Drank it way too young, but oh so worth it. (WE100; WS 95; RP 94)
2014 Chateau Troplong Mondot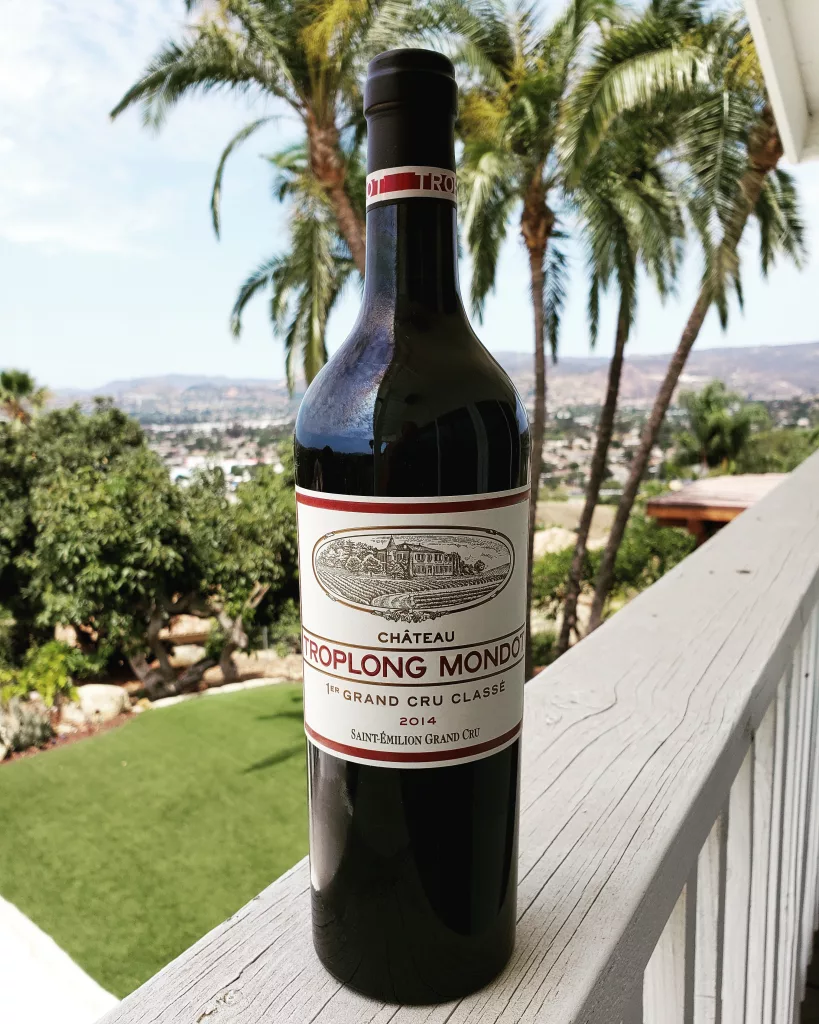 A beautiful view to compliment an even more beautiful wine. The 2014 Troplong Mondot is rich and concentrated. Definitely needs some time to breath but the wait is worth it.
Deep plum color with a cornucopia of black and red fruits, graphite, espresso, and earthy delights. The serious tannins give this wine a lot of character. A blend of 90% Merlot, 8% Cabernet Sauvignon, and 2% Cabernet Franc. It's drinking well now but will drink even better in 3-5 years. (JD 96; JS 95; RP 94; WS 94; WE 94)
2014 Eisele Vineyard Altagracia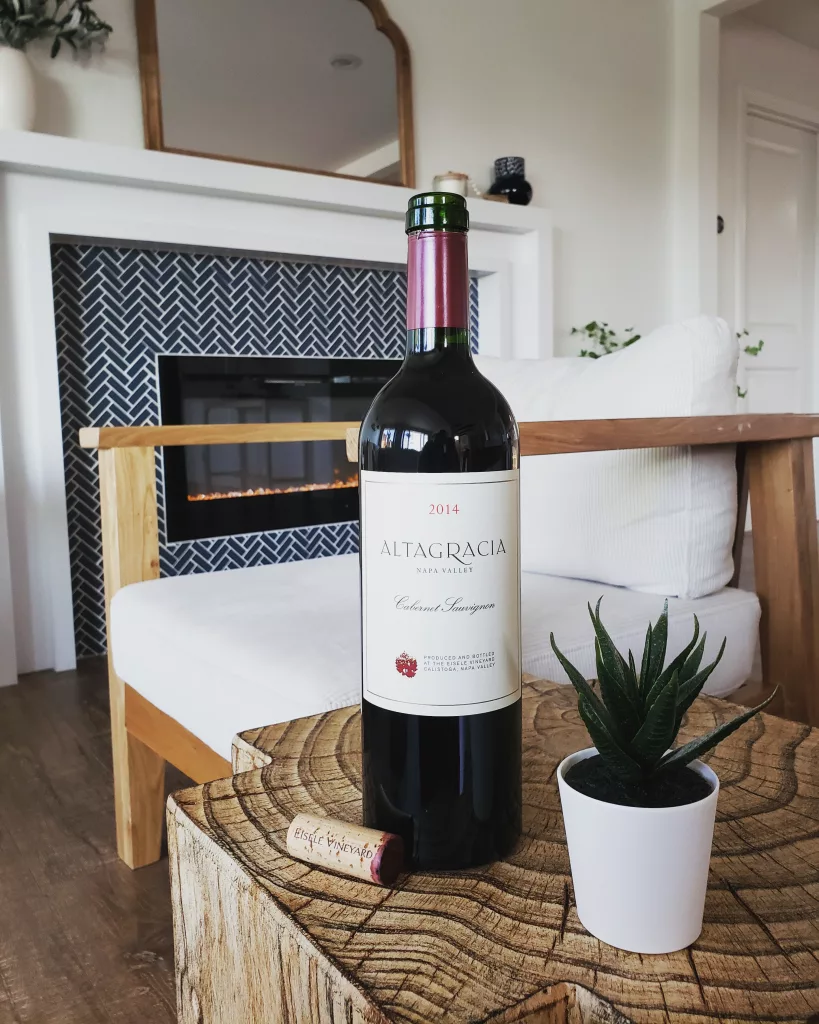 Great wine to end the day sipping by the fire. A rich garnet color with silky tannins and lush dark fruit with chocolate tobacco accents.
As of 2013, this vineyard has been under the direction and ownership of Chateau Latour. Now named after the vineyard, it was previously known as Araujo Estate (where the cult-like following for this amazing juice gained traction).
Recognized for its superior qualities, it's undoubtedly one of the most iconic vineyards in Napa Valley. With Eisele Vineyard Cabernet Sauvignon fetching First Growth Bordeaux prices, Altagracia is the second wine of this fabulous estate and is a great value at a fraction of the price. (JS 96; WS 93)
Williams Selyem 2018 Sonoma County Pinot Noir
Fabulous wine from a Pinot Noir Rockstar. Light and delicate with flavors of strawberry and cherry mixed with subtle notes of clove and nutmeg. The palate offers soft tannins with a lush richness and seamless acidity. Sourced from vineyards in the Russian River Valley and Sonoma Coast appellations. A great value. (WE 95; JD 94)
2015 Renieri Brunello di Montalcino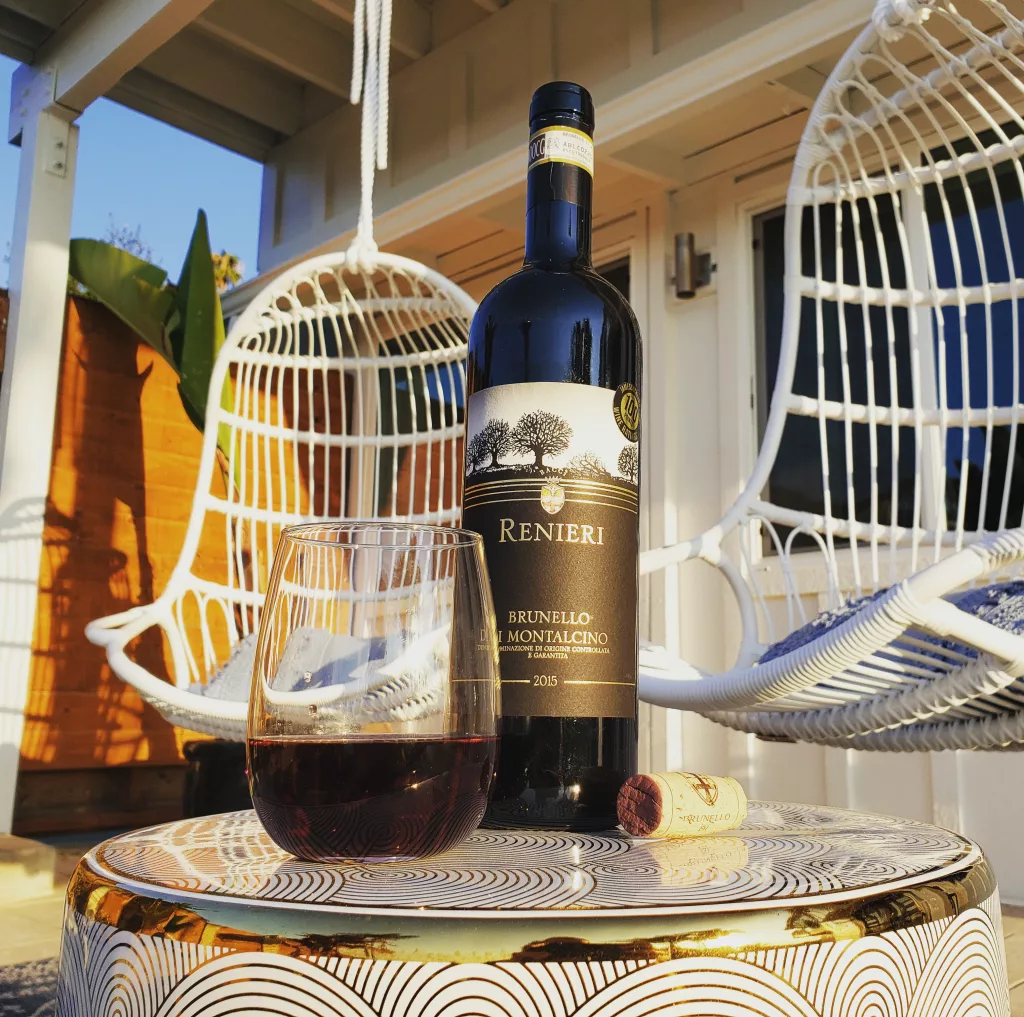 Earthy aromas of bark, truffles, and graphite laced with a fruitier orange zest. Rich and dense tannins fill your palate and are interwoven with dark fruit tones, sour cherry, and spice. The finish is long and relaxing. Easy to see how this scored 100 points. (JS 100; WS 95; RP 93)
Did you like this content? If you did, let us know and share it with your friends.
This page contains affiliate links. We receive a small compensation when you purchase through affiliate links. While clicking these links won't cost you a cent, it will help us keep the lights on and buy more wine. To find out more, click here.