One of the great joys in traveling internationally is tasting wines that are hard-to-find in California. One such wine is English sparkling wine. I spent the last week in London tasting as many sparklers as I could get my hands on. Lunch? Yes, I'll have a glass of the Hattingley Valley, Classic Reserve, Rosé. Dinner? Of course, how about a bottle of the 2014 Nyetimber Tillington Single Vineyard?
As I tasted through the week, I realized that English sparkling wine has come a long way. It's really good and the English likely have climate change to thank for it. As the planet warms up, the Southeastern part of England is starting to see climate rivaling Champagne in the late 1980s. Couple that with beautifully ripened varieties of chardonnay, pinot noir, and pinot meunier, an abundance of chalk soil, and use of second fermentation in the bottle, and you start to have a recipe tipping its hat to Champagne. Dare I say it?!
Well, I'm not alone in noticing this transition. Indeed, Champagne Houses have been gobbling up UK vineyards in recent years. Taittinger has a 550-acre vineyard in Kent and Pommery owns a 40-hectare vineyard in Hampshire. Even Spanish Cava giant Freixenet is getting in on the action, purchasing Bolney Wines in West Sussex.
As things get better for wine in England, things are getting trickier in Champagne. Indeed, hotter seasons are leading to more harvests coming earlier in Champagne, grapes spending less time on the vine, and the complex flavors Champagne is known the world over having less time to mature.
Now, this doesn't mean Champagne quality is in decline. There are still killer wines being produced and will continue to be produced in the region. But, the chatter in the halls of Reims suggests that diversification may be in order to hedge against whatever Mother Nature will through at the region. But with Champagne producing over 600 million bottles a year, and the UK a measly 5 million bottles, suggests the UK still has a long, long way to go. Though, if the bottles I tasted last week hint at anything, the UK has a bright future. Happy Hunting!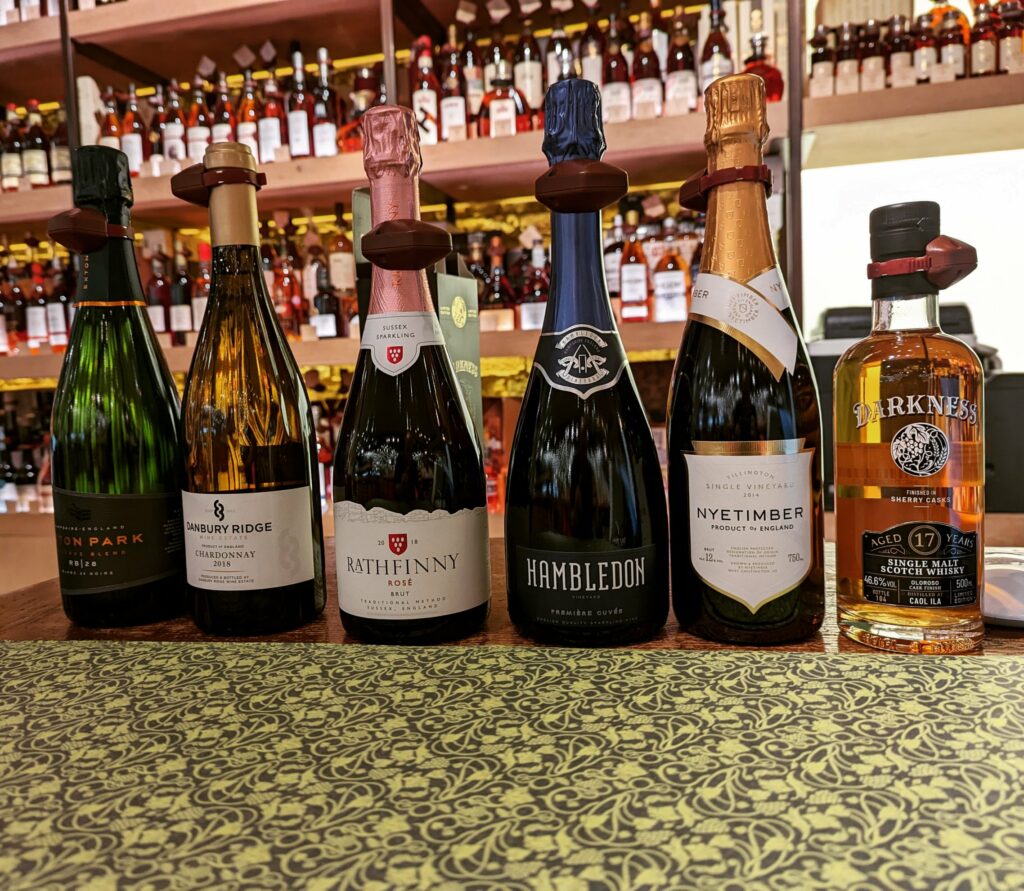 Did you like this content? If you did, let us know and share it with your friends.
This page contains affiliate links. We receive a small compensation when you purchase through affiliate links. While clicking these links won't cost you a cent, it will help us keep the lights on and buy more wine. To find out more, click here.