Cindy Martin, Wine Ambassador for The Boisset Collection, was up for the challenge: Pull together a few reasonably priced wine offerings that best represented the Boisset Collection.
We met again at Cindy and Dave's beautiful home on the coast. I thought it was going to be a simple tasting but, true to form, nothing is simple when it comes to Cindy and Dave's hosting style. Appetizers were on display, and we were graced with a fantastic dinner of grilled swordfish with all of the accoutrements. There was even a trio of deserts at the end. But, of course, center stage was the wine.
Cindy selected three offerings from The Boisset Collection: Fab French Fizz, The Red & White Experience, and The Big & Bold Experience. Bottom line, I ate my lunch when it came to The Boisset Collection. The wines were consistently good and extremely diverse. This was not a Tupperware party, it was simply . . . a party . . . a celebration of wine and new friendships. Add to that a focus on organic farming and a company that believes in people and believes in giving back, and you have a recipe for success.
Below is an overview of each wine tasted and a link to where you can get them. If you find yourself head-over-heels for these wines, you can opt to join the Wine Society as well, where you can get all sorts of discounts and many more perks. And, if you find yourself in the Los Angeles area in need of an amazing host with great wine, definitely reach out to Cindy Martin and Dave MacMillan. Just let them know Wine Bounty sent you.
Till then, Happy Hunting!
Fab French Fizz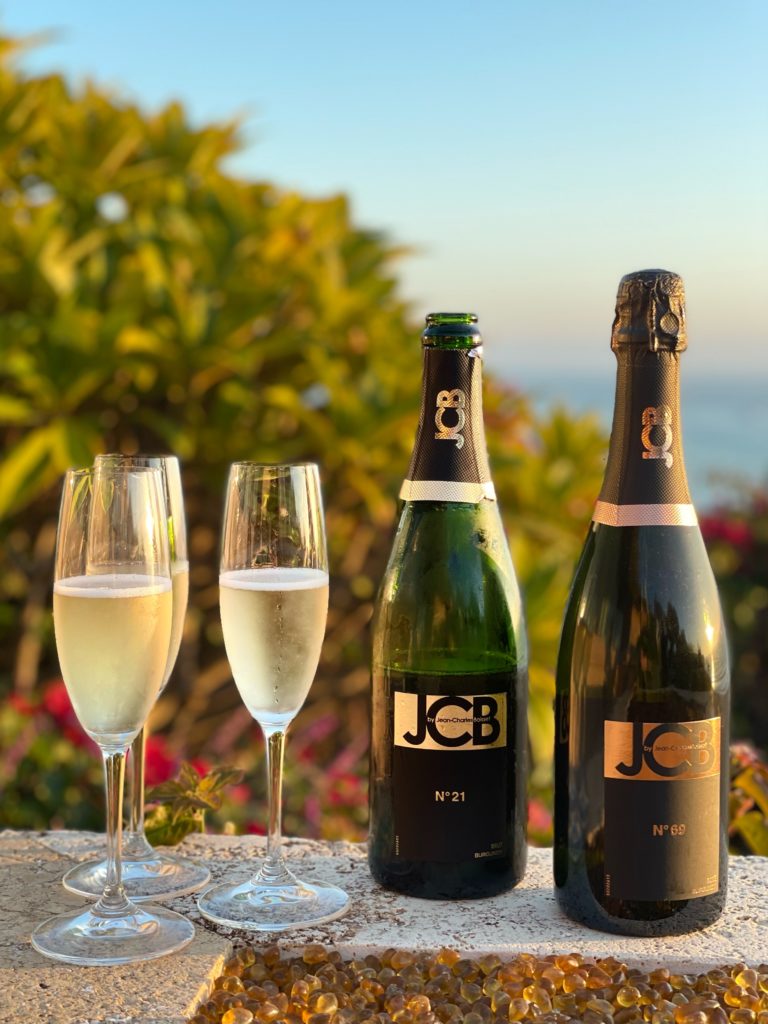 • JCB NV Nº21 Brut Crémant de Bourgogne
A sparkling Pinot Noir (35%) and Chardonnay (65%) from Burgundy, France. Each JCB wine is known by a number, and 21 is the French government's department code for Cote d'Or, Burgundy. This is a delicate, rich, and effervescent wine with fine bubbles and notes of brioche, honey, vanilla, pear, and apple. There is a lovely harmony between freshness and fruit with a pronounced weightiness in the mouth.
• JCB NV Nº69 Brut Rosé Crémant de Bourgogne
This was the wine that started it all for me. 100% Sparkling Pinot Noir from Burgundy, France. And why 69? Get your mind out of the gutter, it's Jean-Charles Boisset's birth year. But since we're talking about Jean-Charles Boisset, there is likely a play on both. Amazing brightness and vitality with aromas and flavors of raspberries, strawberries, and savory spices.
Red & White Experience
• DeLoach Vineyards 2019 Chardonnay, Mendocino County
100% Chardonnay from Mendocino County, California. Tropical notes of lychee and mango on the nose with a hint of butter. The palate greets you with pear, white peach, melon, and a kiss of vanilla. This isn't your traditional buttery Chardonnay from Northern California, but definitely pays homage to its origins. If you're looking to try a Chardonnay from this region, but are not a fan of big buttery goodness, this ones for you.
• JCB Joy & Serenity 2018 Cabernet Sauvignon, North Coast
Joy & Serenity is the united vision of actress, artist, entrepreneur, and philanthropist, Jane Seymour, and Jean-Charles Boisset. It is 100% Cabernet Sauvignon from three vineyards in the North Coast of California. Notes of blackberry and ripe plums are followed by a wet earthiness. Vibrant flavors of black cherry give way to all spice and nutmeg. And best of all, a portion of the proceeds go to the Open Hearts Foundation. Co-founded by Jane, the Foundation provides grant funding to emerging and growing nonprofit organizations whose origins and mission are consistent with the Open Hearts philosophy inspired by Jane's mother, Mieke Frankenberg. Growing up, Jane's mother told her and her sisters that "in times of great challenge they should accept what is happening and look to see what they can do to help others. When one does this, they have a purpose in life, and can transform adversity into opportunity. By opening one's heart, love can find its way in." 
Big & Bold Experience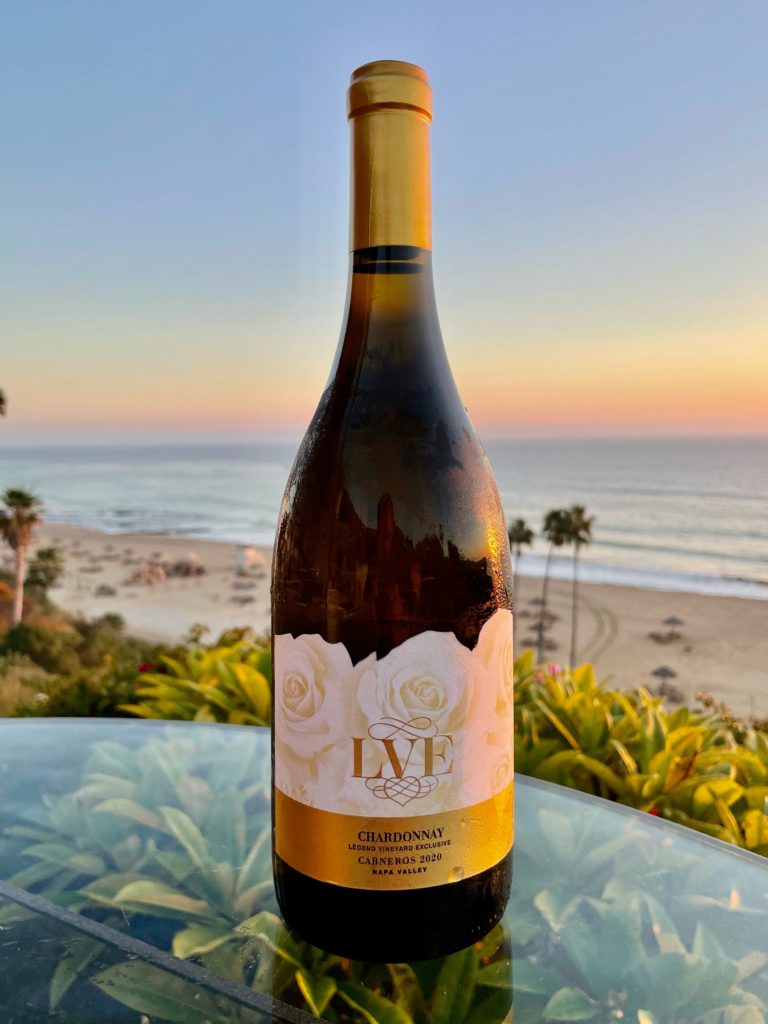 • LVE 2020 Chardonnay, Sonoma County
The Legend Vineyard Exclusive ("LVE") collection is a collaboration between singer and songwriter, John Legend, and Raymond Vineyards. 100% Chardonnay from Carneros, a sub-AVA of Napa Valley. Fermented in a mix of Francois Frere and Baron oak barrels (30% new) for 10 months before bottling. The wine went through 100% malolactic fermentation with a mix of native and inoculated ferments. This wine is a bright pale gold with notes of white fruit and honeydew melon. The palate is full and rich with toasted brioche and barrel spices (think bourbon or cognac) and a spoon full of butter for texture and mouth feel. This wine begs for cooked foods when drinking.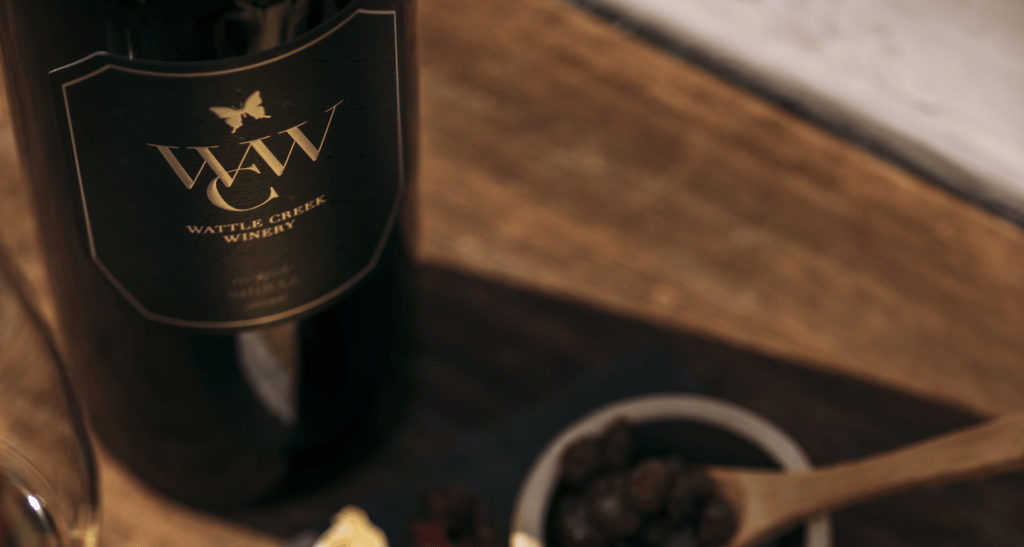 • Wattle Creek 2017 Zinfandel, Dry Creek Valley
Located in north-central Sonoma County, just northwest of Healdsburg, this wine region offers long, warm days and cooler nights boasting full-bodied Zinfandel wines. Dripping in juicy cherry and blackberry jams with plenty of white pepper and a hint of vanilla on the back palate. Aromas of fresh berries and cinnamon spring from the glass.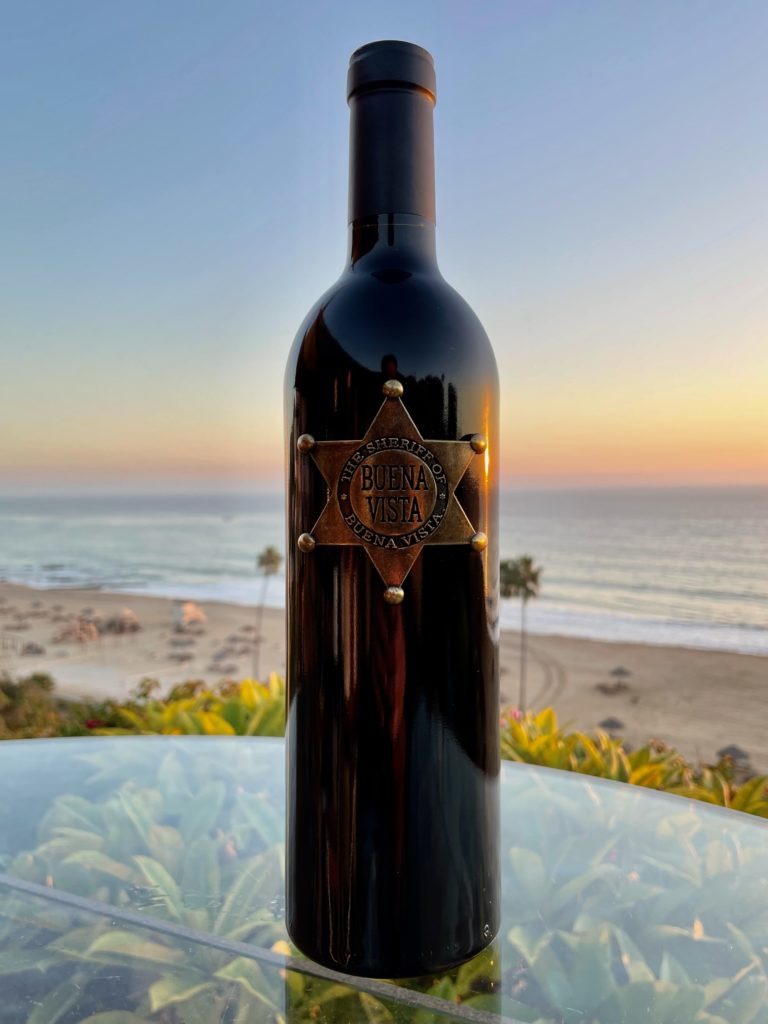 • Buena Vista 2019 The Sheriff Red Blend, Sonoma County
Named after one of California's first sheriffs, Agoston Haraszthy, elected back in 1850. Agoston eventually left the badge behind and established Sonoma County's Buena Vista Winery in 1857. This is a monster of a wine and should be a favorite among those who love Big Red Blends: 33% Cabernet Sauvignon; 28% Petite Sirah; 22% Syrah; 8% Petite Verdot; 3% Grenache; 4% Mourvedre; and 2% Mission.
Ever heard of the Mission grape? Until about 1865, Mission grapes represented the entirety of viticulture in California wine. It declined over the years and by the Prohibition era it largely disappeared from California. One vineyard in Santa Barbara County had sagebrush grown over it, to hide it from being ripped out by prohibitionists, while others were just abandoned. Despite being almost extinct in California, interest has started to increase again, and some producers (like Buena Vista) are embracing its long history and utilizing the very few plantings still left in the state.
This wine is a dark inky beast. Fragrant aromas of blackberry, blueberry and currants with notes of violets. The palate is medium-bodied with smooth tannins. Dark fruits take center stage with herbs and dark chocolate in supporting roles. The finish goes on and on. Delicious.
Did you like this content? If you did, let us know and share it with your friends.
This page contains affiliate links. We receive a small compensation when you purchase through affiliate links. While clicking these links won't cost you a cent, it will help us keep the lights on and buy more wine. To find out more, click here.