I recently had the privilege of joining a virtual tasting of Chilean wines, hosted by Vinepair with packaging and delivery courtesy of MTWwines. A huge "thank you" to both. The topic was sustainably-produced wines from Chile and the offerings were simply refreshing.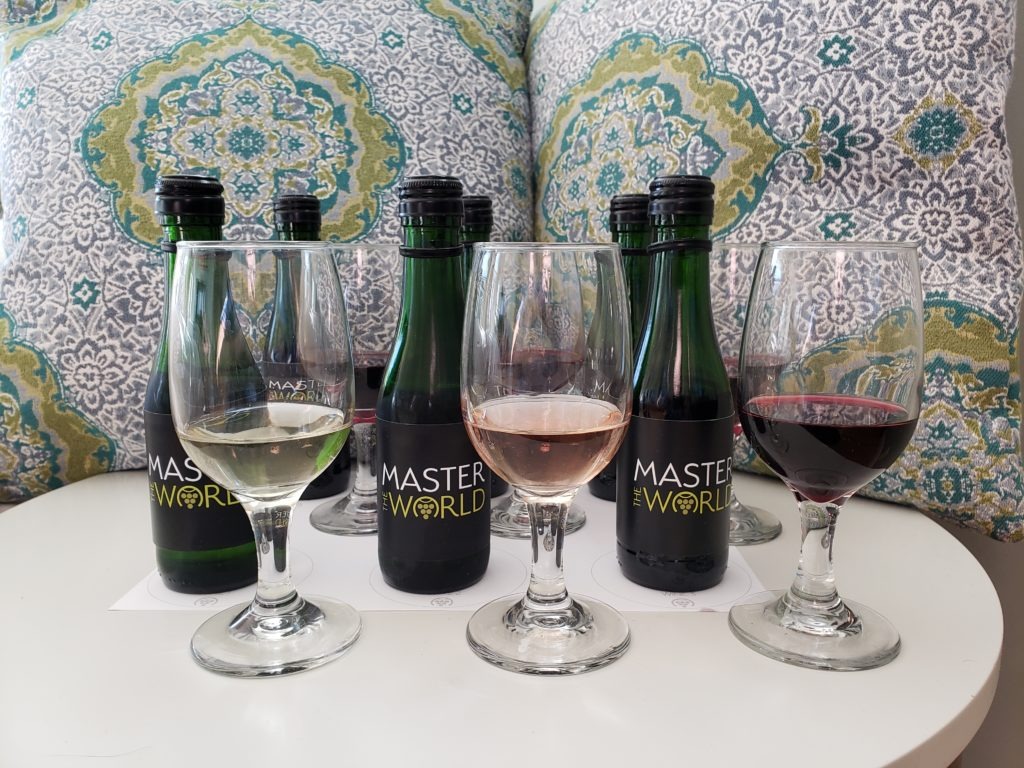 While each bottle was delivered for blind tasting (which could be a lot of fun under different circumstances!), that was not the focus of the event. Rather, we dug deep into the sustainability efforts of six wine producers in Chile from varying regions. This provided not only a spectrum of the diversity of wines and terroir that Chile has to offer, but how each region is addressing sustainability efforts. These efforts ranged from reducing or eliminating pesticides and other chemicals; a commitment to organic vineyards and wine; dry farming (or otherwise reducing water usage); use of Massal Selection; hiring local workers; and integrating composting, organic farming, husbandry, canopy management, cultivation, habitat breaks, and other efforts to bring biodiversity back and flourishing.
It was clear from each winemaker's presentation that these efforts were a way of life. Considerations around sustainability are not new to wine growing in Chile; some of the wineries featured have been highly engaged for decades. Indeed, there is a strong belief that going back — and giving back — to nature produces a harmonious reciprocity where nature in turn gifts us with wines of more complexity, elegant tannins, and an overall enhanced expression of the terroir. Indeed, the saying at Vina Ventisquero is, "If you take any tree out, it changes everything. Keep it all preserved."
There is a lot we can learn from Chile, and other wine regions with similar commitments. Mother Nature is the most important relationship to nurture and protect. Without it, there would be no wine. And a world without wine, it not a world for me!
Below is a rundown of the wines tasted. Happy Hunting!
La Playa 2021 Estate Series Sauvignon Blanc (Central Valley, Chile)
Nose has lots of grapefruit with tropical aromas. Good balance of acidity and volume, delivering a pleasant freshness. Would pair well with salads, shellfish, white fish, lemon sauces, or goat cheese. At under $10/bottle, you can't go wrong.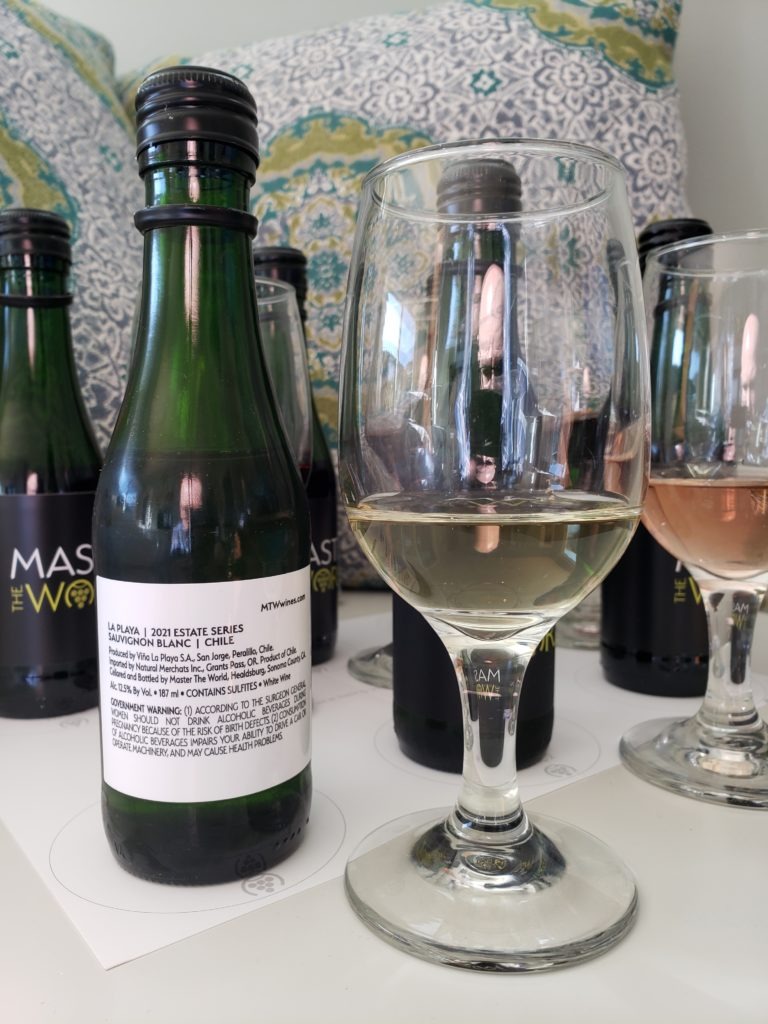 Viña Garces Silva 2019 Boya Rosé (Leyda Valley, Chile)
Fresh fruit forward and made for drinking on the patio during a warm summer day. 93% Pinot Noir, 7% Grenache. Ripe raspberries and tropical citrus swirl with a touch of crisp minerality.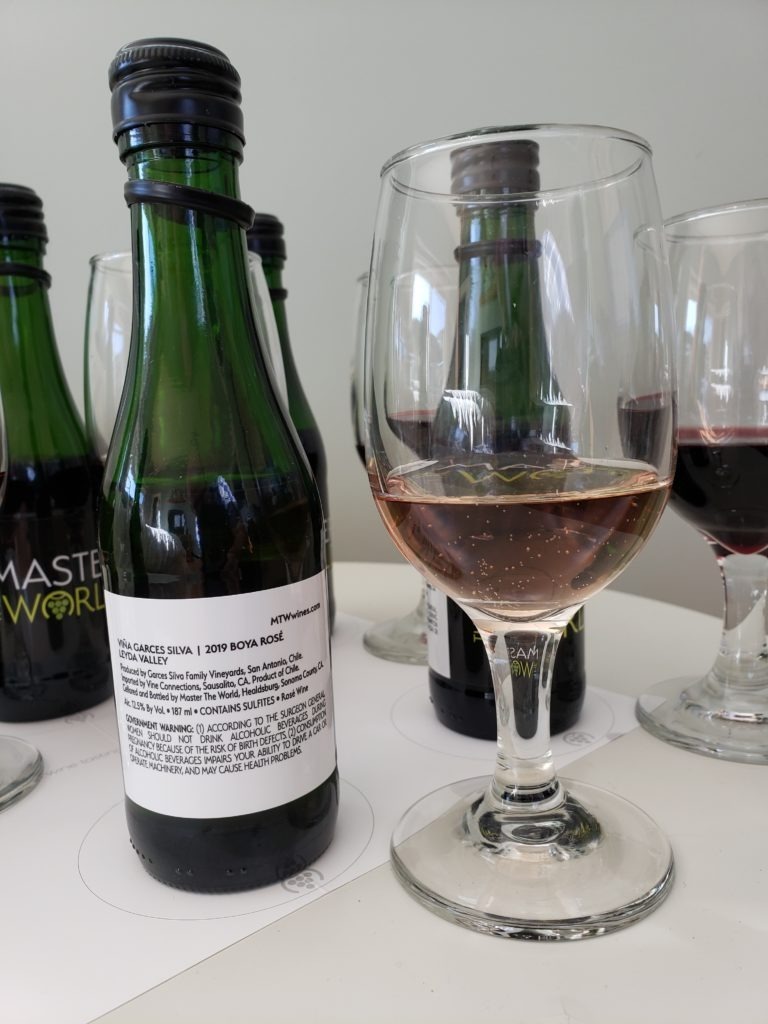 Matetic Vineyards 2016 Corralillo Syrah (San Antonio Valley, Chile)
This is a juicy, earthy cool climate Syrah with notes of red fruit and violets. Rosemary, white pepper, and red fruit round out the palate. Currently, sub $30/bottle here.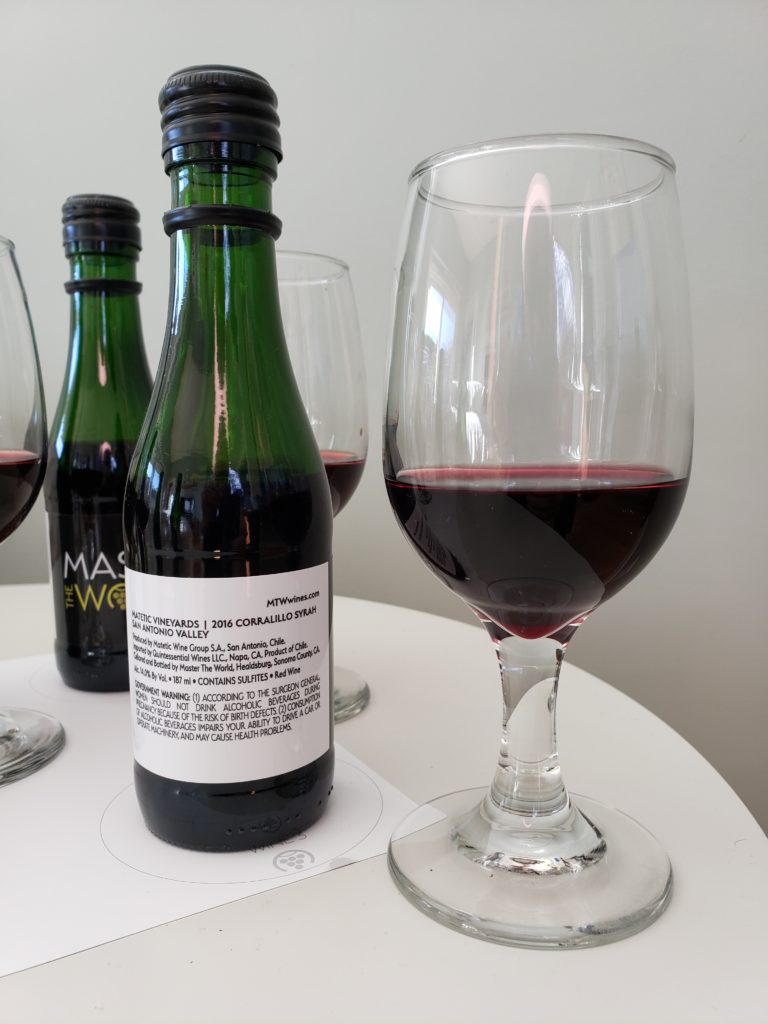 Viña Maquis 2016 Lien (Colchagua Valley, Chile)
A minimalist blend made with grapes from small blocks in the Maquis Vineyard: 41% Carménère, 28% Cabernet Franc, 27% Cabernet Sauvignon, and 4% Syrah. Bright red berries, oak, chocolate, and roses on the nose. Medium bodied, silky tannins, and a slight peppery finish. Around $30/bottle here. (TA 94; RP 92′ JS 92)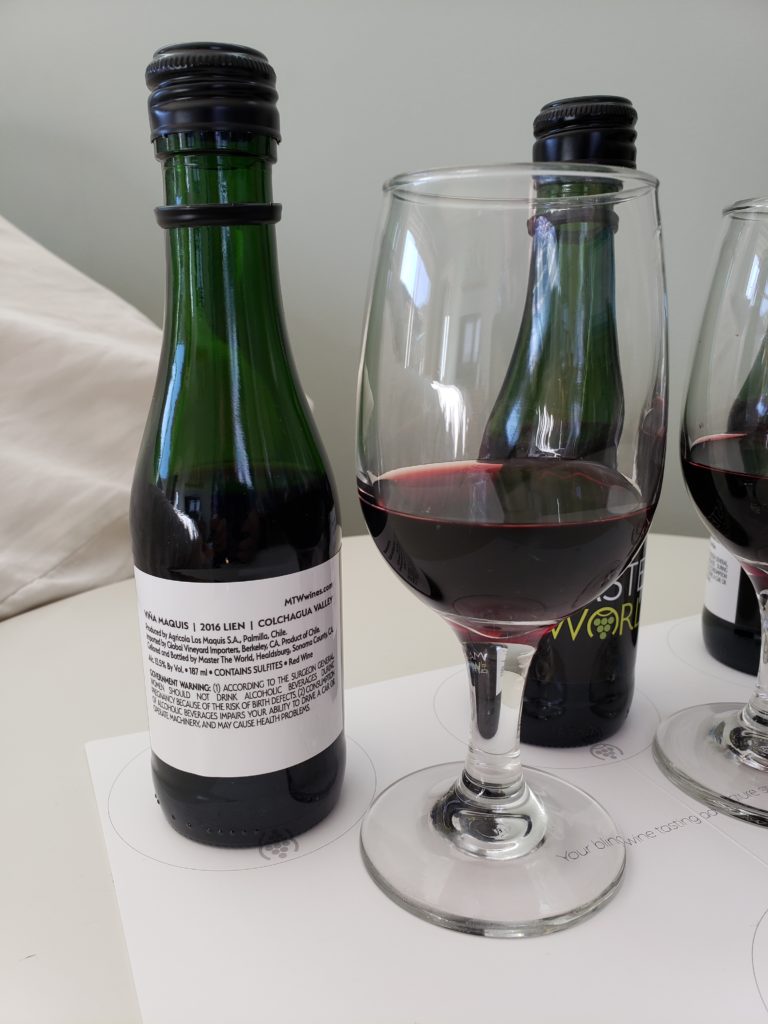 Viña Ventisquero 2018 Grey Single Block Cabernet Sauvignon (Maipo Valley, Chile)
Raspberries and cassis are mixed with aromas of black pepper, minerality, and tobacco. On the palate, add in a pleasant grassiness with a hint of vanilla. Cabernet Sauvignon (93%), Petit Verdot (4%), and Cabernet Franc (3%). Currently available for $25/bottle here. (RP 91; V 90)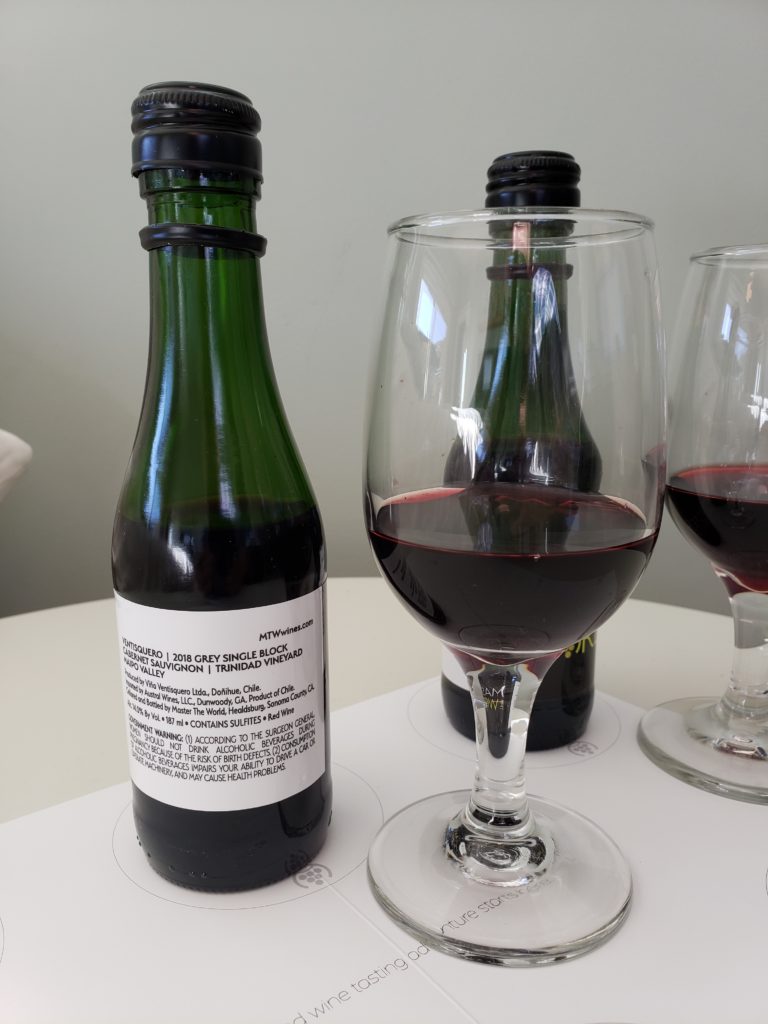 Primus 2017 Primus The Blend (Apalta, Colchagua Valley, Chile)
This Bordeaux-inspired blend features everything great about Chilean red wine: 40% Cabernet Sauvignon, 35% Carménère, 10% Petit Verdot, 5% Merlot, 5% Syrah, and 5% Cabernet Franc. Despite the power in these grapes, the wine is measured, full of fruit, and showing elegant, silky tannins. Enticing raspberry, cherry, plums, and oak aromas give way to savory spices and ripe berries. At sub $20/bottle, this is fantastic. (D 91; V 90).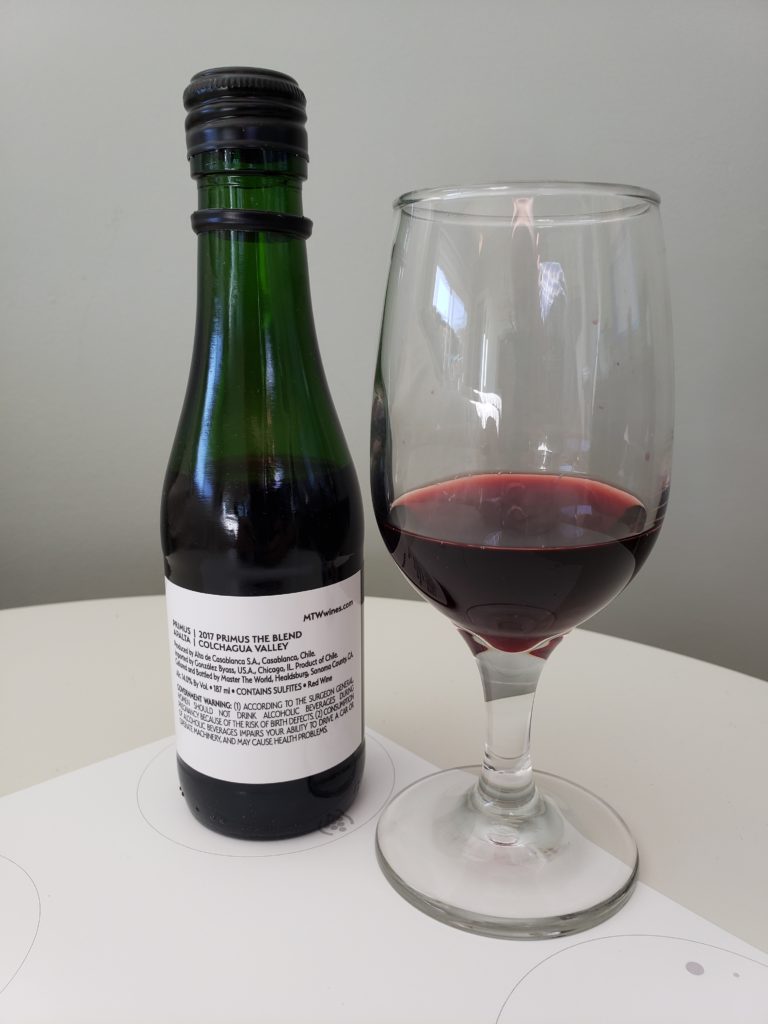 Did you like this content? If you did, let us know and share it with your friends.
This page contains affiliate links. We receive a small compensation when you purchase through affiliate links. While clicking these links won't cost you a cent, it will help us keep the lights on and buy more wine. To find out more, click here.