Over the last few months I've established a tradition of meeting up with a friend at the City Club LA. It's a great partnership: He covers the food and I bring the wine. We've opened a lot of interesting bottles, with a few noted below. On occasion we even loop in Jessica Taylor, City Club's Somm, for a tasting. It's a great place to relax 51 stories above downtown. Yes, 51, so if you have an issue with heights make sure to grab an interior table!
When I typically think of membership at a business club, it evokes images of dinner jackets, formalities, and Dollar bills flying out of your wallet faster than light. City Club LA is anything but. Extremely social, relaxed, and you can easily get away with smart casual. As for Dollar bills, it's one of the most affordable business clubs in downtown LA. The scene is always lively and diverse (which I greatly appreciate). And I personally reviewed the extensive wine list with Jessica, who curated it herself. Lots of great off-the-beaten-track California wines, which was impressive and something I don't usually find at a business club. Her goal is to curate wine experiences that folks don't usually get. It's not about name brand (though she does carry those $$$$ as well), it's about great wine. Period.
Hoping we'll be able to keep up our tradition at the City Club for some time to come. And if you ever find yourself at the Club, let Jessica know you read about her on Wine Bounty. She'll get a kick out of it. Happy Hunting!
2016 Kay Brothers Block 6 Shiraz
(JH 97; WA 96; 4.3 Vivino Stars)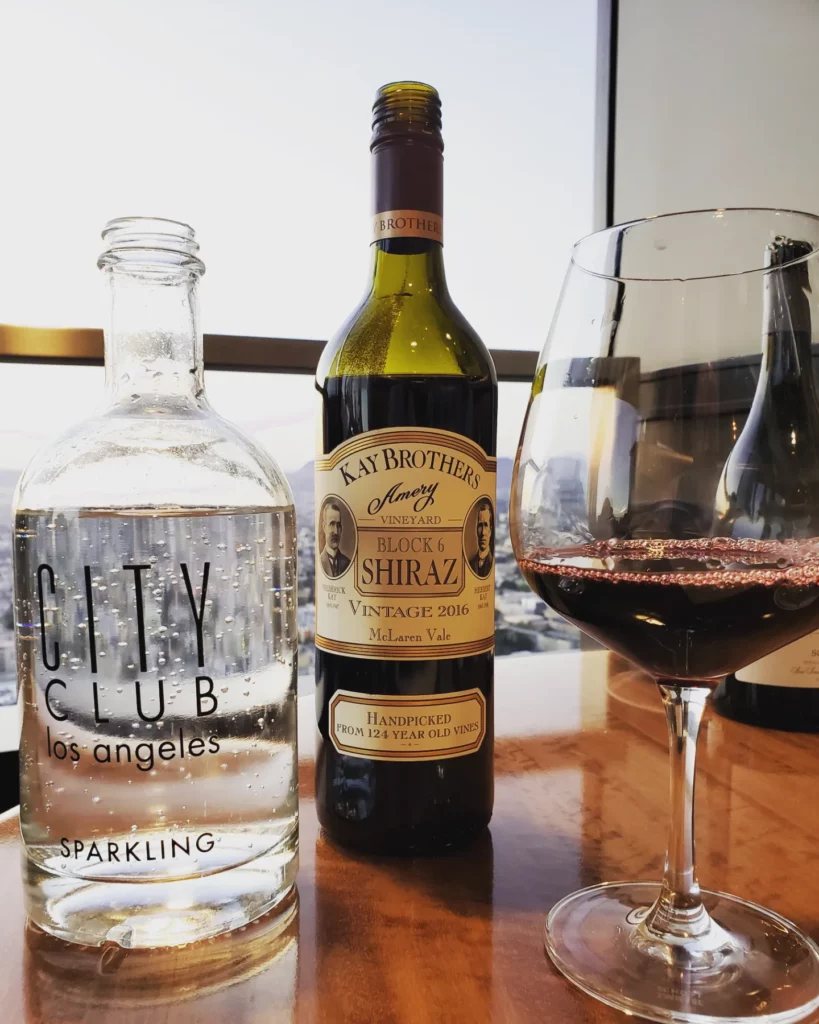 2014 Sea Smoke Southing Pinot Noir
(WE 92; WS 91; 4.5 Vivino Stars)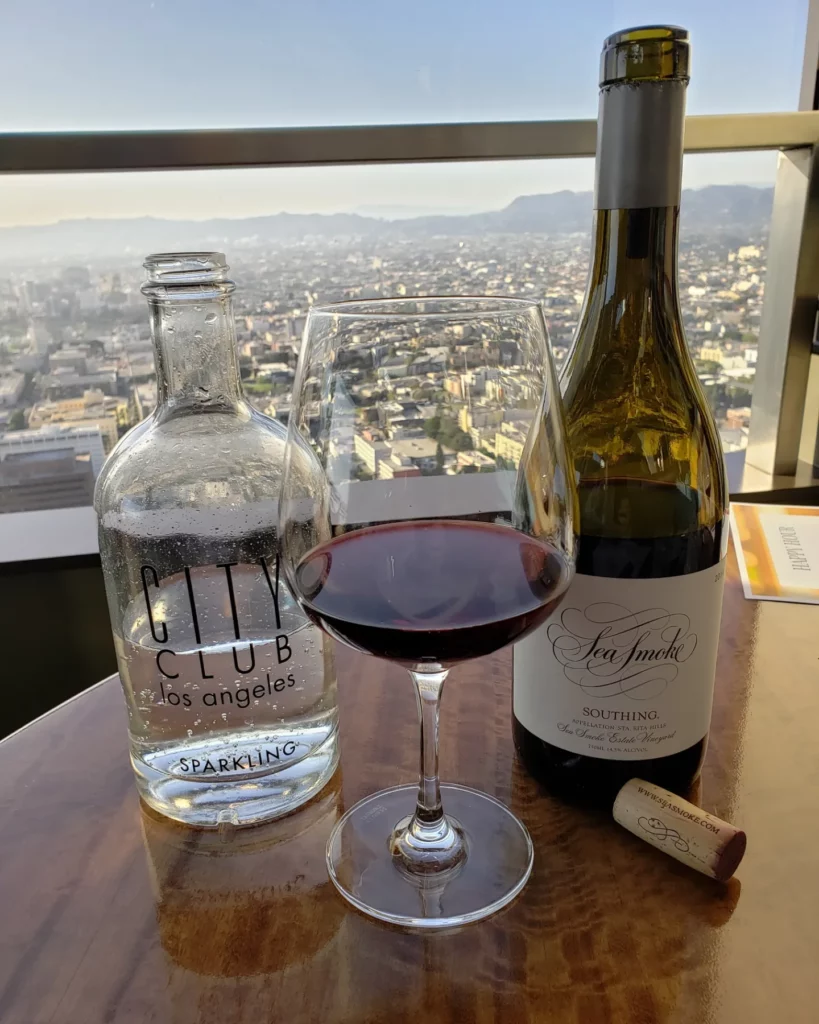 2018 Sena
(JS 100; RP 98; JD 98; D 97; 4.5 Vivino Stars)
2018 Chateau Tour Saint Christophe
(JS 97; V 95; JD 95; RP 94; 4.2 Vivino Stars)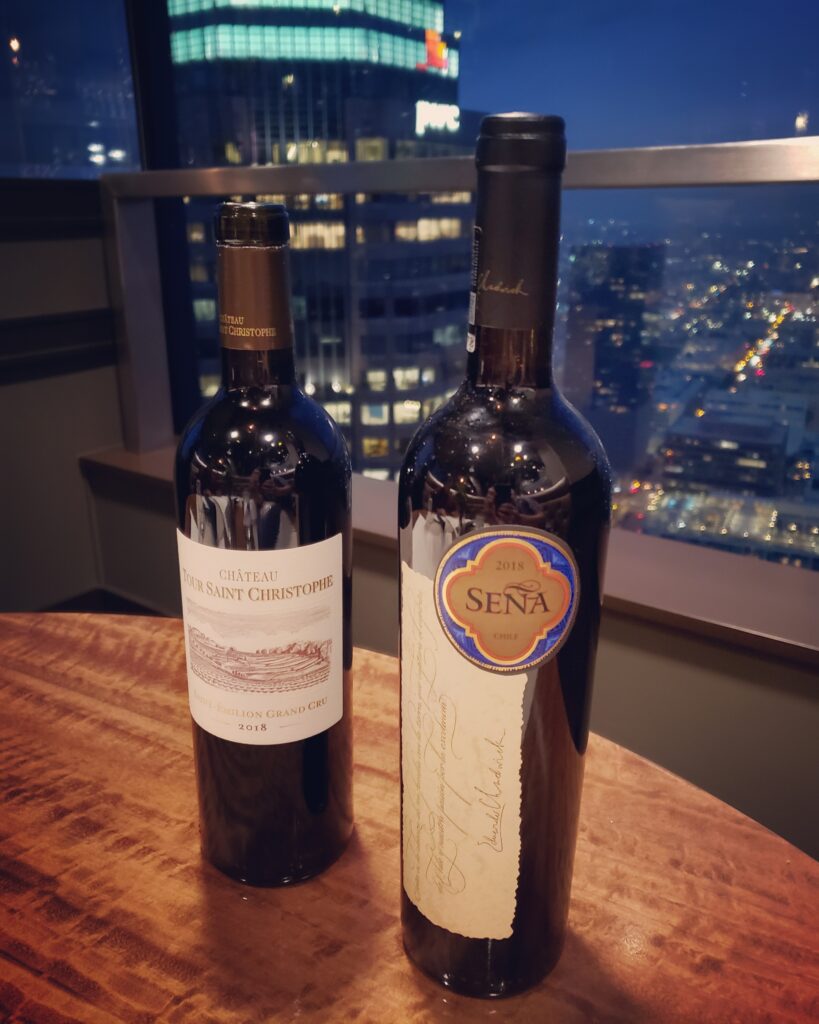 Did you like this content? If you did, let us know and share it with your friends.
This page contains affiliate links. We receive a small compensation when you purchase through affiliate links. While clicking these links won't cost you a cent, it will help us keep the lights on and buy more wine. To find out more, click here.