When we ask non-Oregonians what comes to mind when they think of Oregon wines, the usual response is Willamette Valley and Pinot Noir. The Rogue Valley, and Coventina in particular, is looking to shake up those stereotypes.
The Rogue Valley is the southernmost winegrowing region in Oregon, extending from the foothills of the Siskiyou Mountains along the California border north to the Rogue River. Rogue Valley's wine history dates back to the 1840s when European immigrants began planting grapes and eventually bottling wines. It wasn't until 1873 that Oregon's first official winery, Valley View Winery, was founded here. Unfortunately, the first iteration of the winery had a short life, closing in 1907 at the start of prohibition and the Rogue Valley wasn't fully discovered again until 1968 with an Oregon State University professor planted an experimental vineyard and realized it was a superb winegrowing region.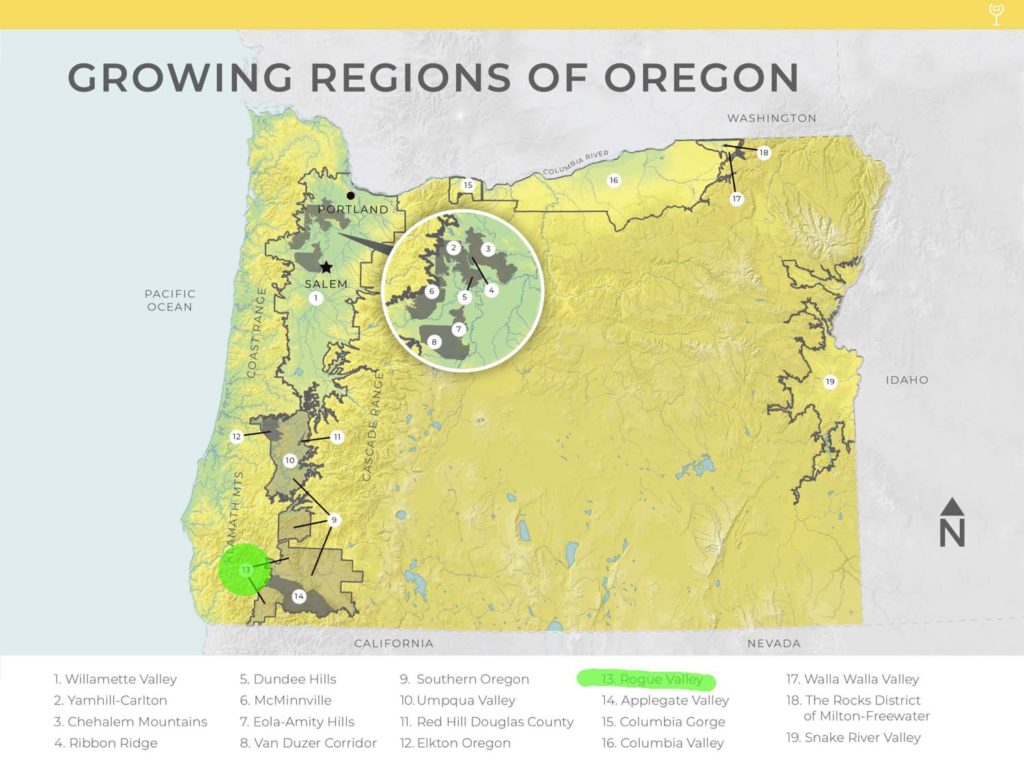 Rogue Valley is made up of three distinct valleys with progressively warmer microclimates, enabling the region to grow both cool- and warm-climate grape varieties, which, to much surprise included Tempranillo.
Southern Oregon and Spain share a similar latitude, making Tempranillo grapes the perfect choice among Rogue Valley vintners. The final outcomes are softer and lighter than similar varietals produced in Northern California wine regions and Coventina Vineyards produced a smashing representation of a Southern Oregon Tempranillo in its 2015 Coventina Vineyards Reserve Tempranillo.
Coventina is named after a Celtic water deity associated with abundance, renewal, new beginnings, purification, and gentle inspiration. Coventina also echoes the word "covenant," and represents its proprietor, Chris Amen's covenant with the earth to always put forth her best efforts to bring nature's bounty to perfection. Chris has supermarkets in her blood and so food and wine come natural to her. She also has a lifelong interest in healthy eating and organic gardening. Keeping true to her promise, Coventina is made from grapes grown organically and maintenance and harvest is done by hand. They are also certified by the Oregon Tilth.
Among our tastings were Coventina's 2016 Reserve Pinot Noir and Estate Pinot Noir. Both were unique expressions of Southern Oregon terroir; smooth and easy to drink. The Rogue Valley's warmer climate allows the fruit to mature beyond what we typically see in cooler climate Willamette Valley. This provided an intriguing contrast to the typical Oregon Pinot Noir most experience abroad.
The 2016 Estate Pinot Noir had a cherry fruit forwardness but was well-balanced with blackberries and other dark fruits. One taster was floored by the Estate Pinot Noir stating it was "the best" Pinot Noir he had ever had. This individual typically gravitates from Pinot Noir, so this was a huge compliment. When we inquired why he felt this way, he said "it didn't taste like a traditional Pinot Noir" and if all Pinot Noir tasted this way he would drink more. So, if you are a Pinot Noir denier, this might be for you!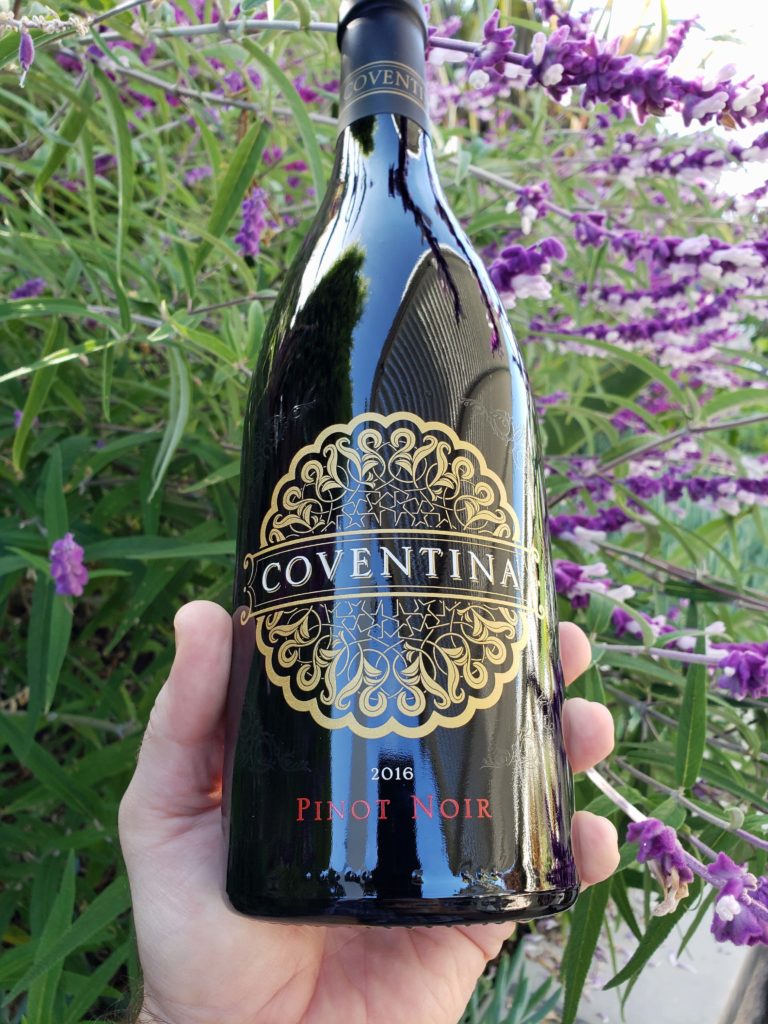 The 2016 Reserve Pinot Noir, while still very smooth, came in more complex and weighty on the palate, picking up spicy black cherry and currants. The finish was longer and tannin structure more mature keeping true to its "reserve" label and demonstrating that the grapes were more elevated. Both wines were fermented in a variety of vessels (stainless steel, 1-ton bins, and 1.5 ton bins) and were aged in barrel for 10 months. The Estate was 100% French Oak (44% New) and the Reserve was 84% French Oak (42% New) and 16% Neutral American Oak. These were both inaugural bottlings for Coventina Vineyards.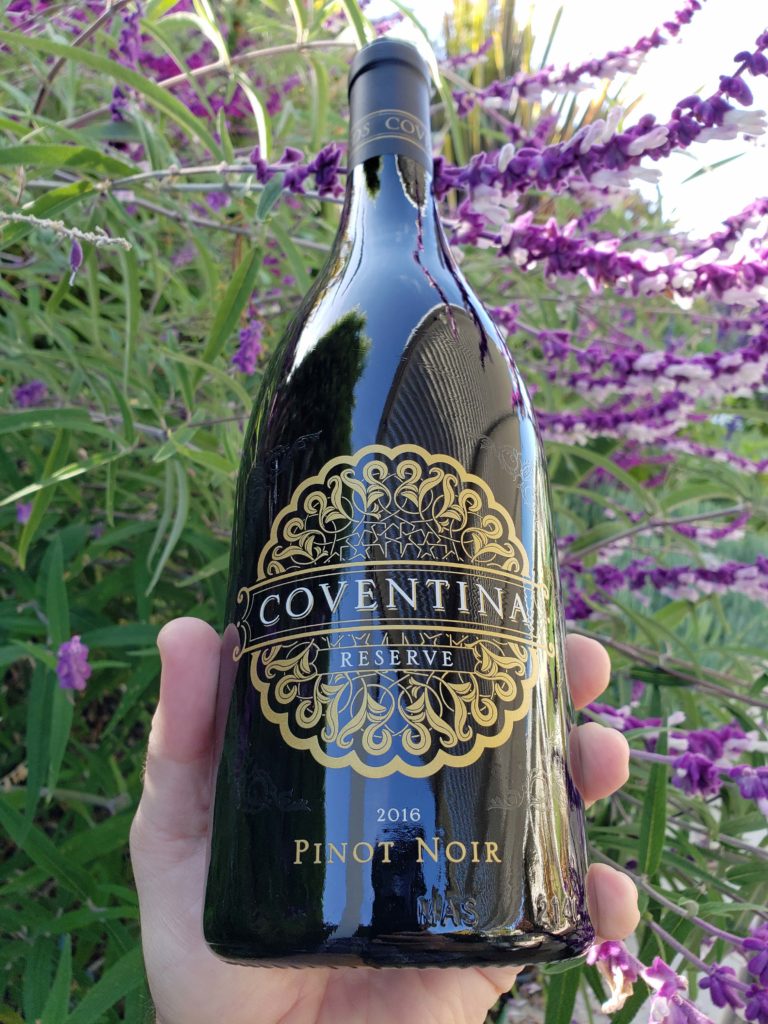 While the Pinot Noirs were intriguing, our top pick from Coventina was hands down the 2015 Coventina Vineyards Reserve Tempranillo. Also an inaugural bottling for Coventina, the Reserve Tempranillo has rich fruit flavors of soft plum and berry, which stand up well against strong barrel flavors derived from 21 months in 50% new oak, adding lingering notes of vanilla and tobacco. The tannins were present but not overpowering. This wine presented a refreshing (and fun!) change from the bigger, bolder Tempranillo found throughout Central and Northern California, and demonstrates that the grape can find a home in the Americas fitting of its Spanish climate. The numerous awards this wine has garnered (Wine Enthusiast 91 points, Sunset Magazine 94 points, and Best of Class in the East Meets West Wine Challenge to name a few) are also testament to its accomplishment.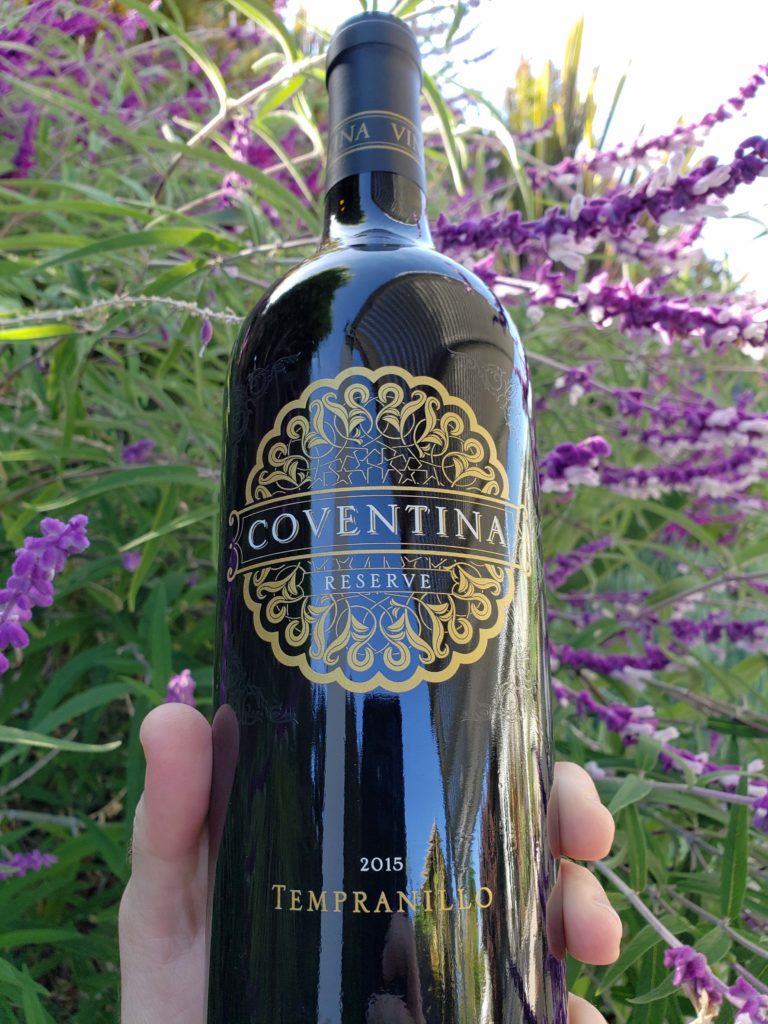 If you're looking for a change of pace, the Rogue Valley, and Coventina in particular, delivers. You can purchase any of the wines listed above (and more) direct from Coventina here. Coventina has also graciously offered Wine Bounty readers 20% off their purchase using code "Bounty20". Happy Hunting!
Did you like this content? If you did, let us know and share it with your friends.
This page contains affiliate links. We receive a small compensation when you purchase through affiliate links. While clicking these links won't cost you a cent, it will help us keep the lights on and buy more wine. To find out more, click here.