Some great and reasonably priced wines currently available at Costco. A few wines listed towards the end had previous vintages featured on Wine Bounty but are back with the latest vintage at the same great price. Unfortunately, I only had time to focus on the red crates; kids were getting anxious and eager to pillage the snack carts! Hoping to make it back soon to check out the whites and aisles. Till then, Happy Hunting!
Angeline Pinot Noir Reserve 2020
(Mendocino County, California)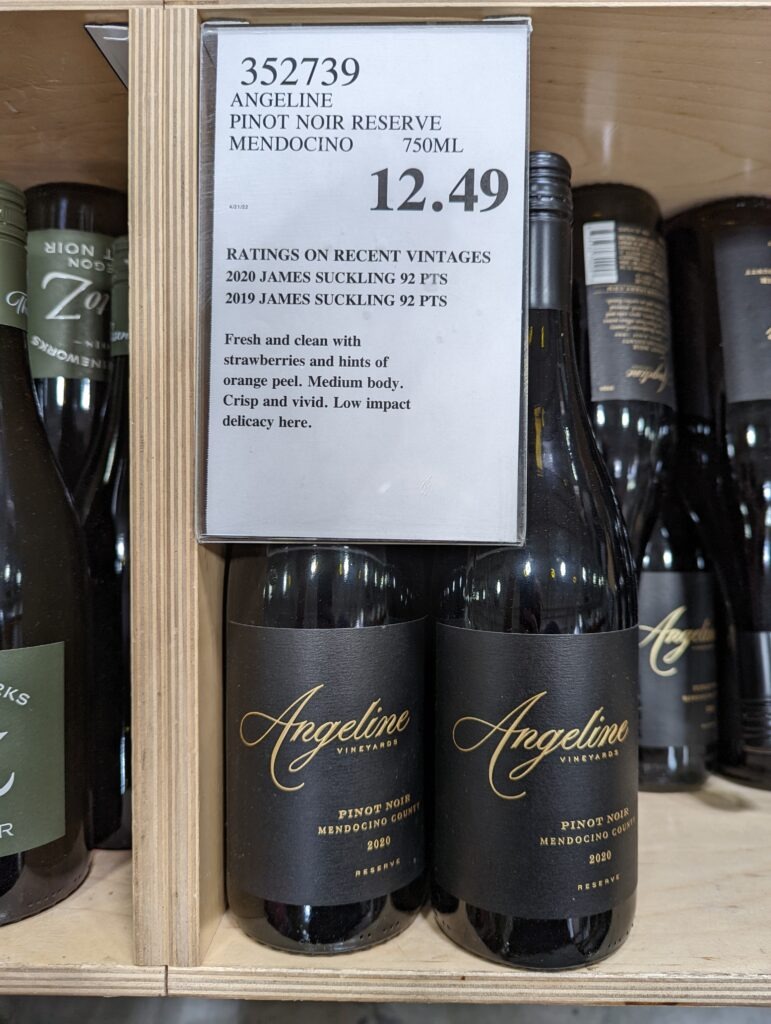 Domaine Bousquet Gran Malbec 2019
(Uco Valley, Argentina)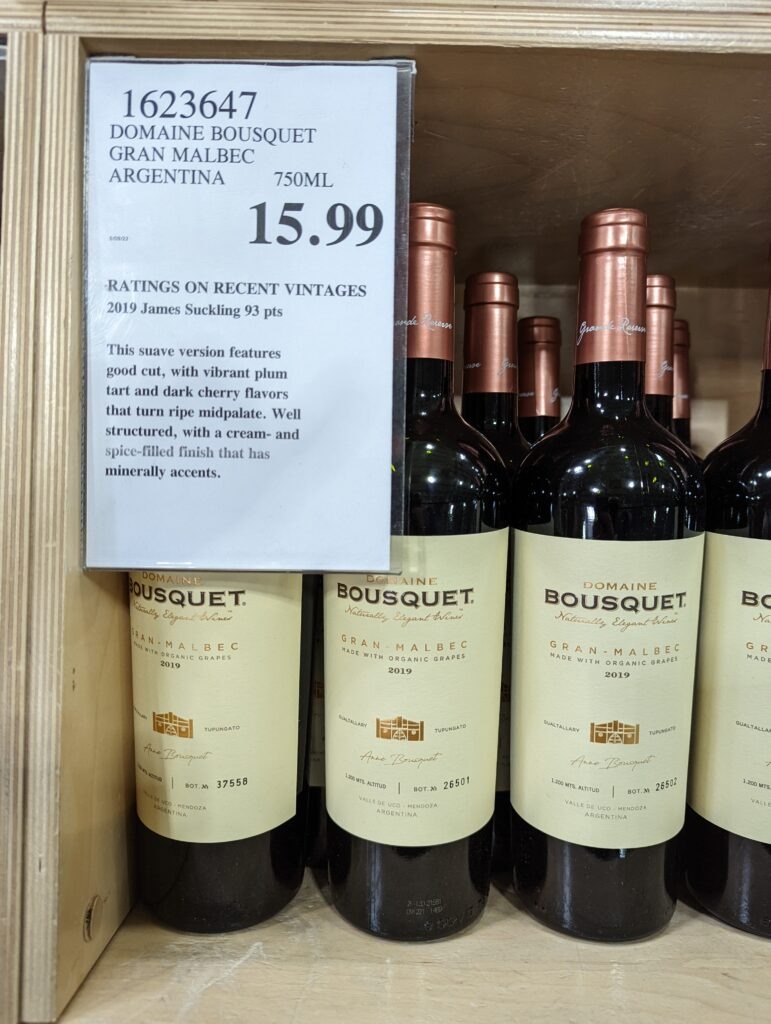 Duck Hunter Sauvignon Blanc 2019
(Marlborough, New Zealand)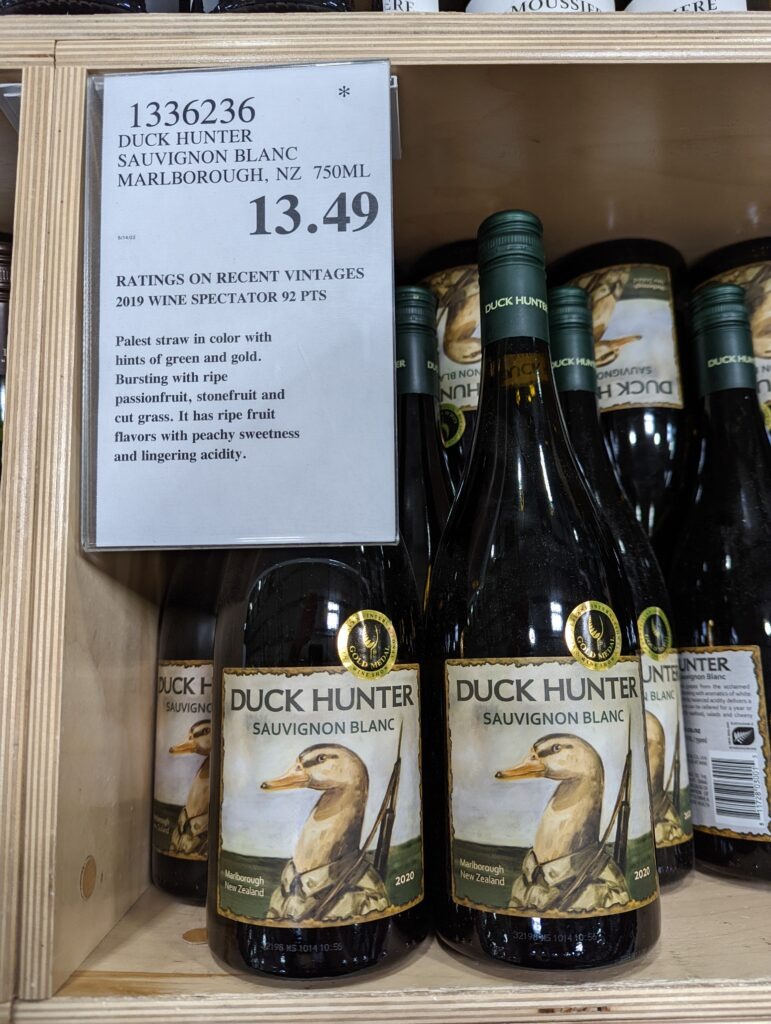 Harvey and Harriet Red Blend 2019
(San Luis Obispo County, California)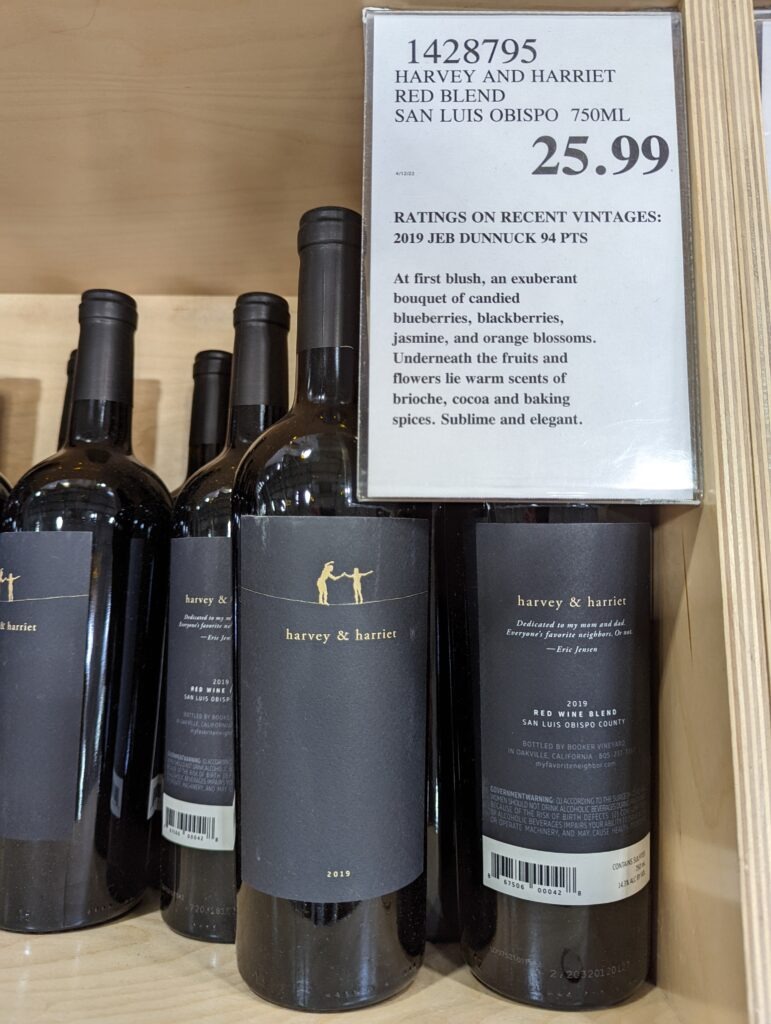 Catena Malbec 2019
(Mendoza, Argentina)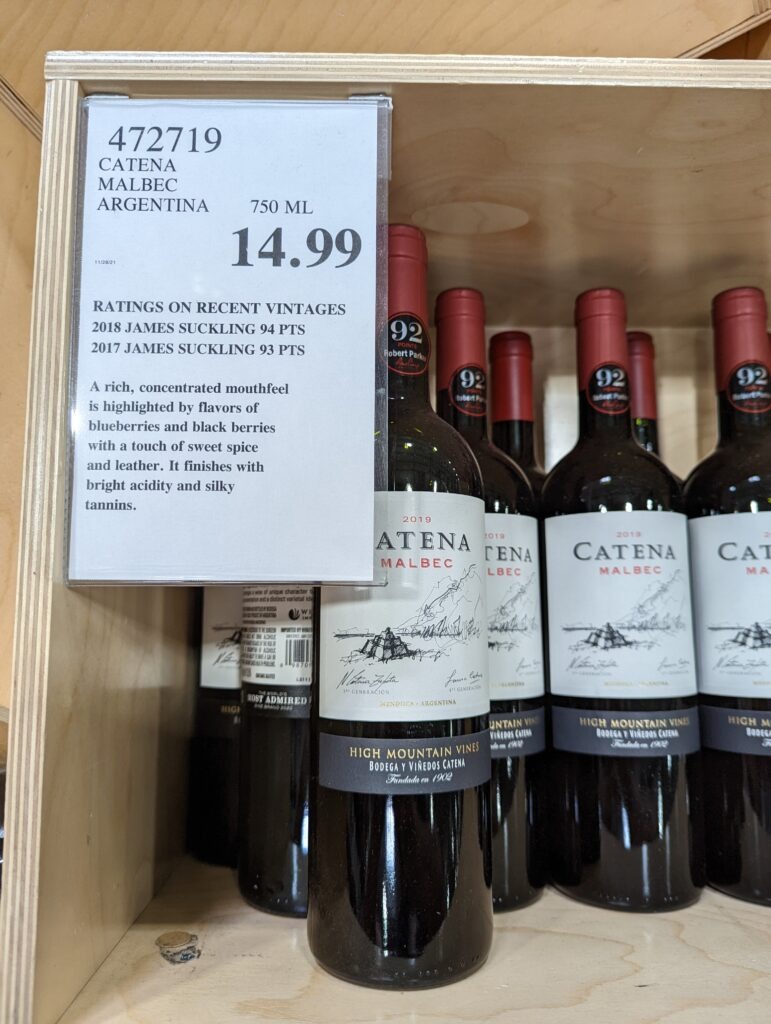 Sideral Red Blend 2019
(Cachapoal, Chile)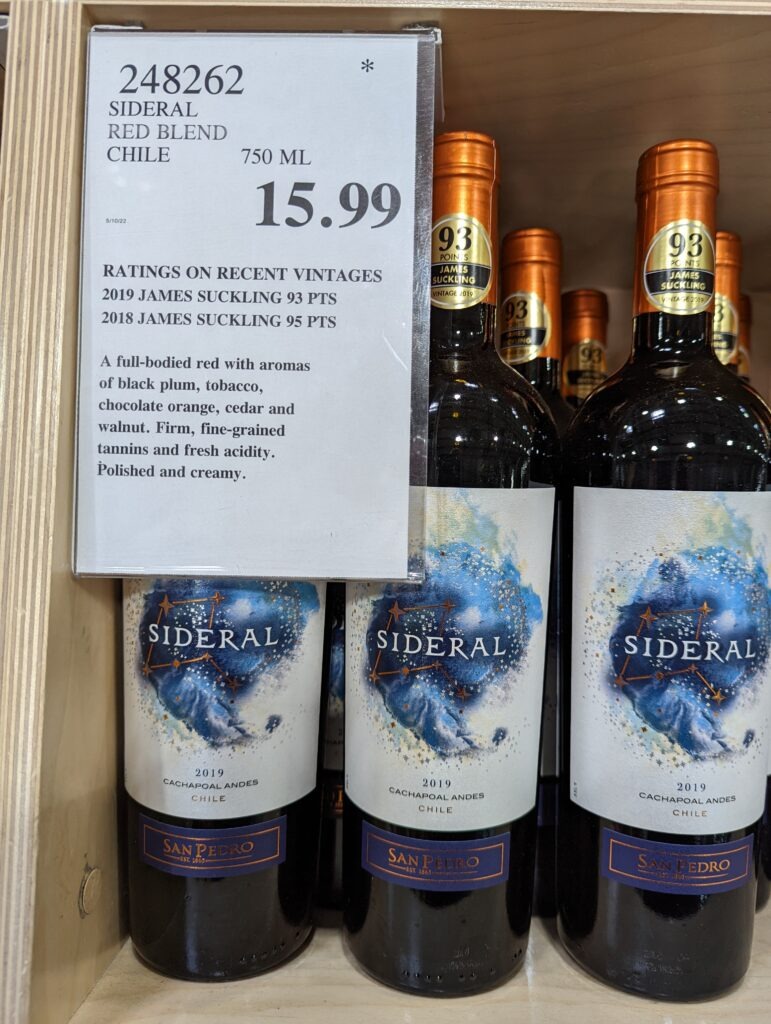 Prisoner Wine Co. Silenced Pinot Noir 2017 (California)
Featured in November 2020; Back on Sale!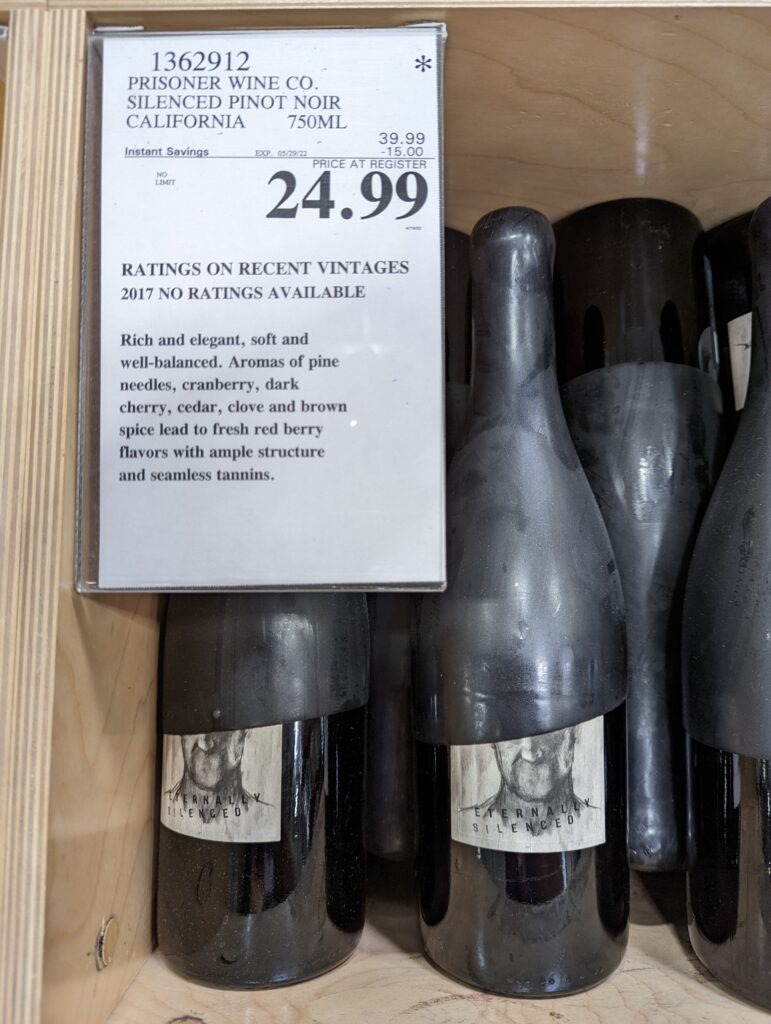 Viticcio Chianti Classico Riserva 2016 (Tuscany, Italy)
Previously Featured 2015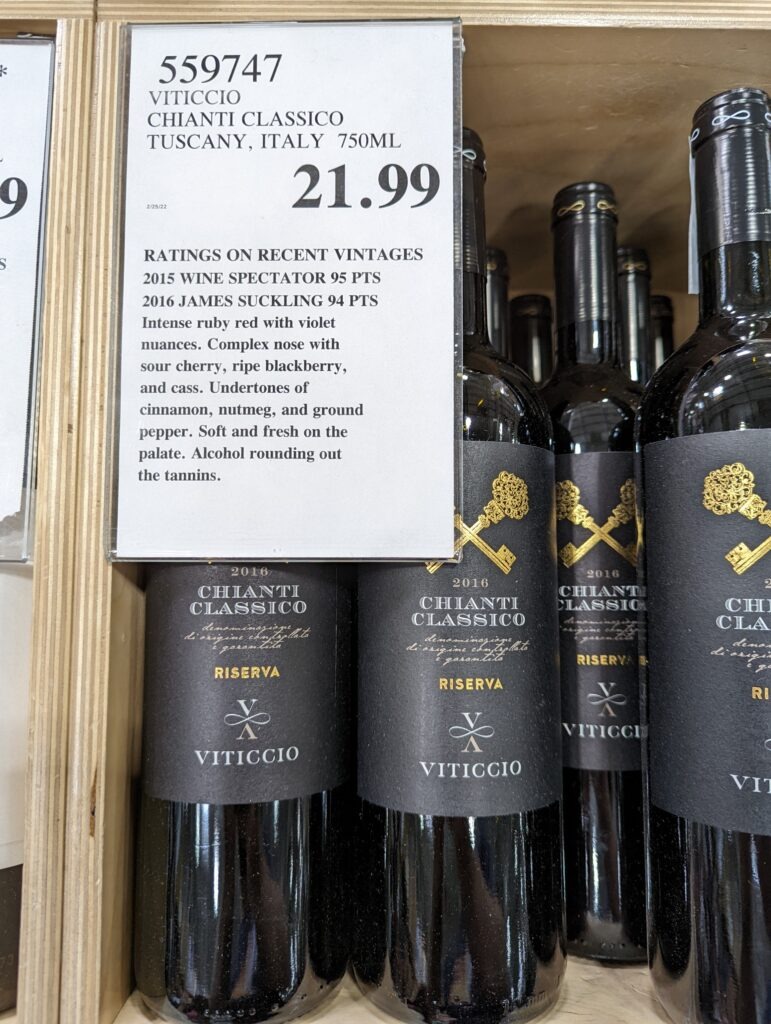 Ridolfi Brunello Di Montalcino 2016 (Tuscany, Italy)
Previously Featured 2015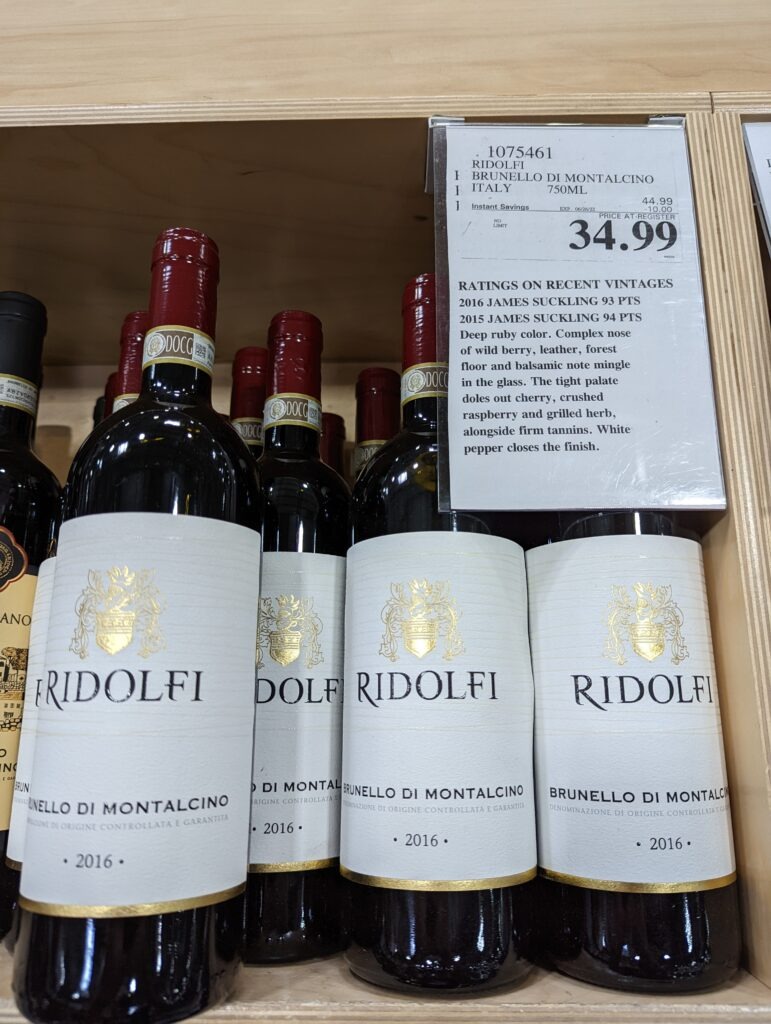 Did you like this content? If you did, let us know and share it with your friends.
This page contains affiliate links. We receive a small compensation when you purchase through affiliate links. While clicking these links won't cost you a cent, it will help us keep the lights on and buy more wine. To find out more, click here.