Some great and reasonably priced wines currently available at Costco. Check them out. Happy Hunting!
Chateau Faugeres 2018
(St. Emilion, Bordeaux, France)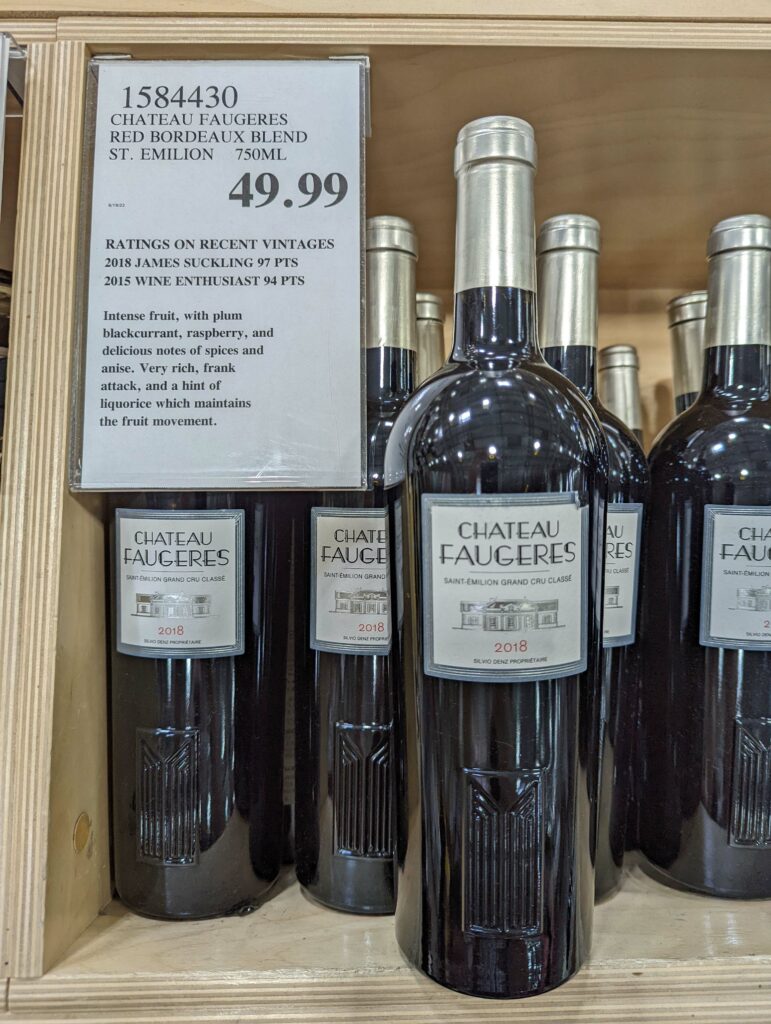 Winemaker Notes
Our Merlot, particularly those on hillsides, behaved admirably this year. We must also pay tribute to the success of the Cabernet Sauvignon and Franc and their breathtaking aromatic radiance. Precise management of the harvest ensured that we retained freshness and crisp fruit. The dry summer months resulted in fairly small-sized grapes, and low yields meant that the fruit was naturally very concentrated. Dark and intense in colour with rather generous alcohol levels, opulent on the palate, with smooth, silky tannins. This is a powerful, concentrated, rich vintage. Sublime, sunny 2018 can be compared to the exceptional 2009 or even the great 2005. Blend: 85% Merlot, 10% Cabernet Franc, 5% Cabernet Sauvignon
Bodega Cuarto Dominio Chento Malbec 2019
(Mendoza, Argentina)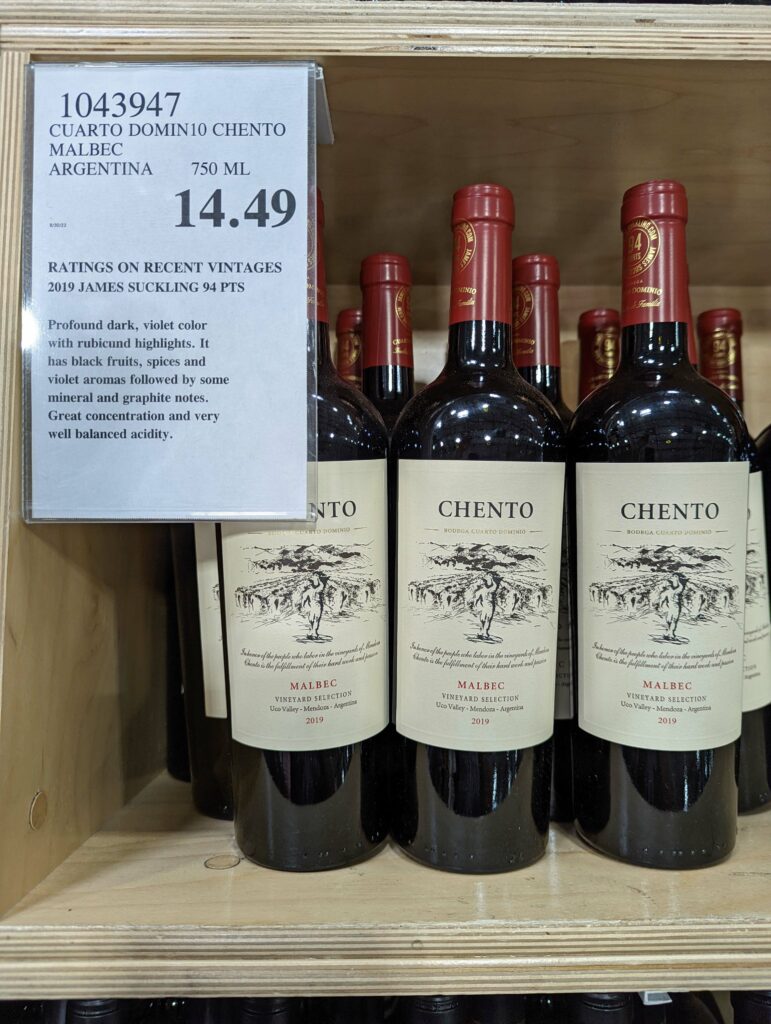 Winemaker Notes
The Chento Vineyard Selection Malbec has a profound dark, violet color with rubicund highlights. In the nose it has black fruits, spices and violet aromas followed by some mineral and graphite notes. Great concentration and very well balanced acidity along with soft silky tannins, ripe plum and chocolate flavors with a persistent finish.
Department 66 'D66' Grenache, 2016
(Maury, France)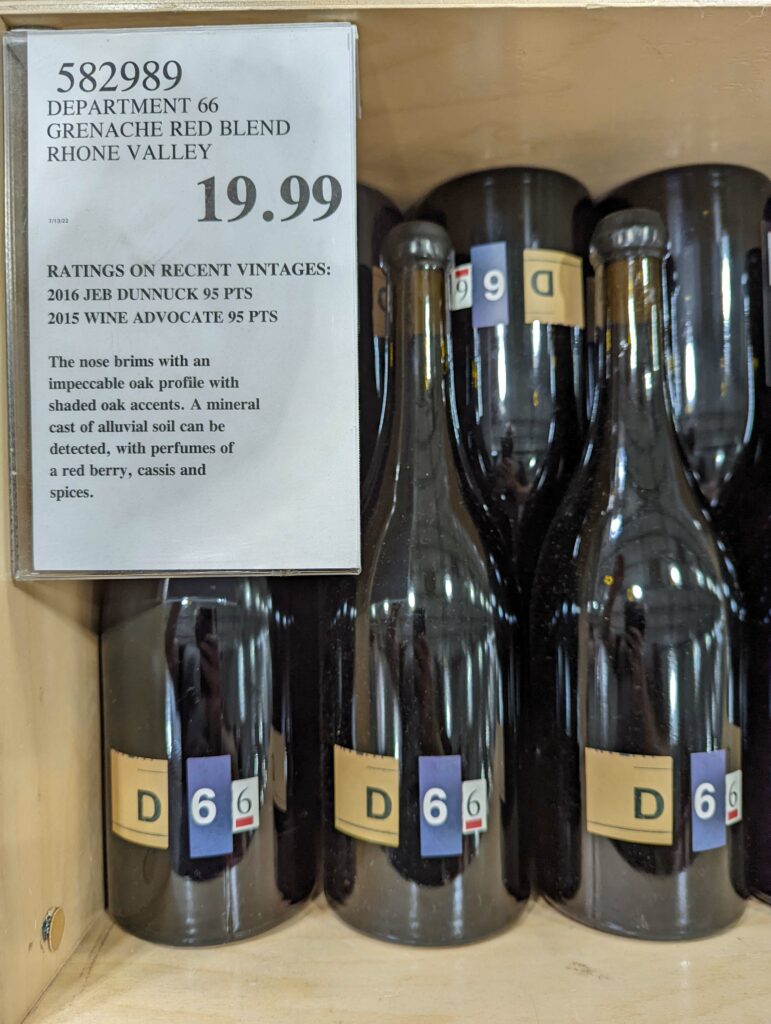 Winemaker Notes
Dark and dense with a concentrated fragrance profile of silky ripe plum, cassis, candied violet, and wet schist, the D66 Grenache proudly boasts a rich cardinal complexion in the glass. First impressions offer up supremely rich blue and black skinned fruit notes. Winding tightly around these elements are savory whispers of cardamom, sarsaparilla, molasses, dried quince, and the distinctive banner of French Catalonia minerality. Sappy tannins support the wine along with a fresh acidic lift.
Dr. Hermann Urziger Wurzgarten Riesling Kabinett 2020
(Mosel, Germany)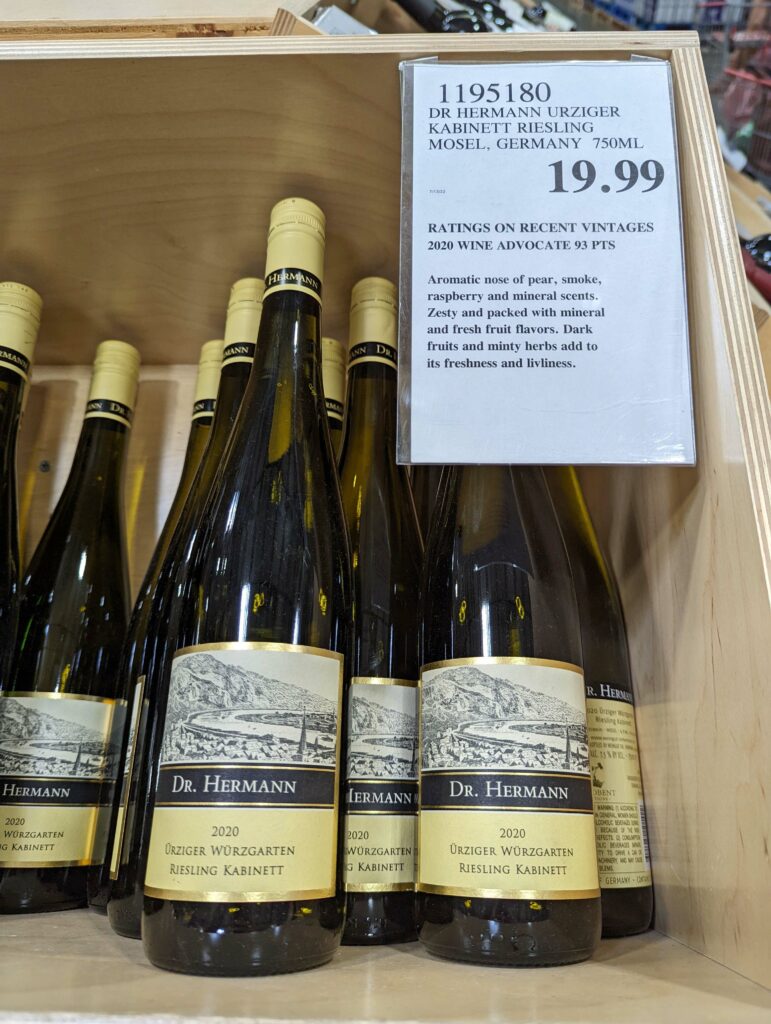 Winemaker Notes
Light yellow green. Scent of spices and stone fruits with some notes of red berries. It is bright and fresh with some residual sugar. Fine acidity with some delicate honey notes and a long spicy finish. The refined spices from this wine makes it an ideal companion for Asian spicy dishes. This Kabinett is best consumed when young and fresh.
El Enemigo Chardonnay 2019
(Mendoza, Argentina)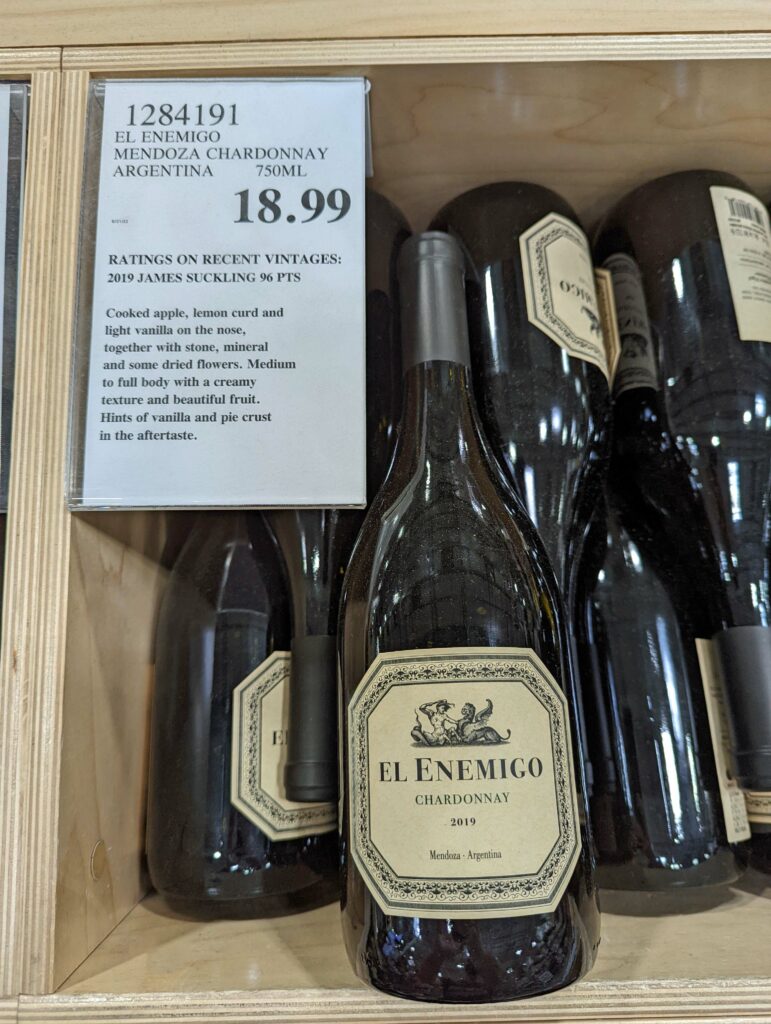 Winemaker Notes
Alejandro Vigil is a master of Chardonnay, as well as a man who likes to push boundaries, which is why this impressive white was made with a little flor, just like a Fino Sherry. Toasty, spicy and salty, this is briney and refreshing with some honeyed notes.
Grevepesa Castelgreve Chianti Classico Riserva
(Chianti, Italy)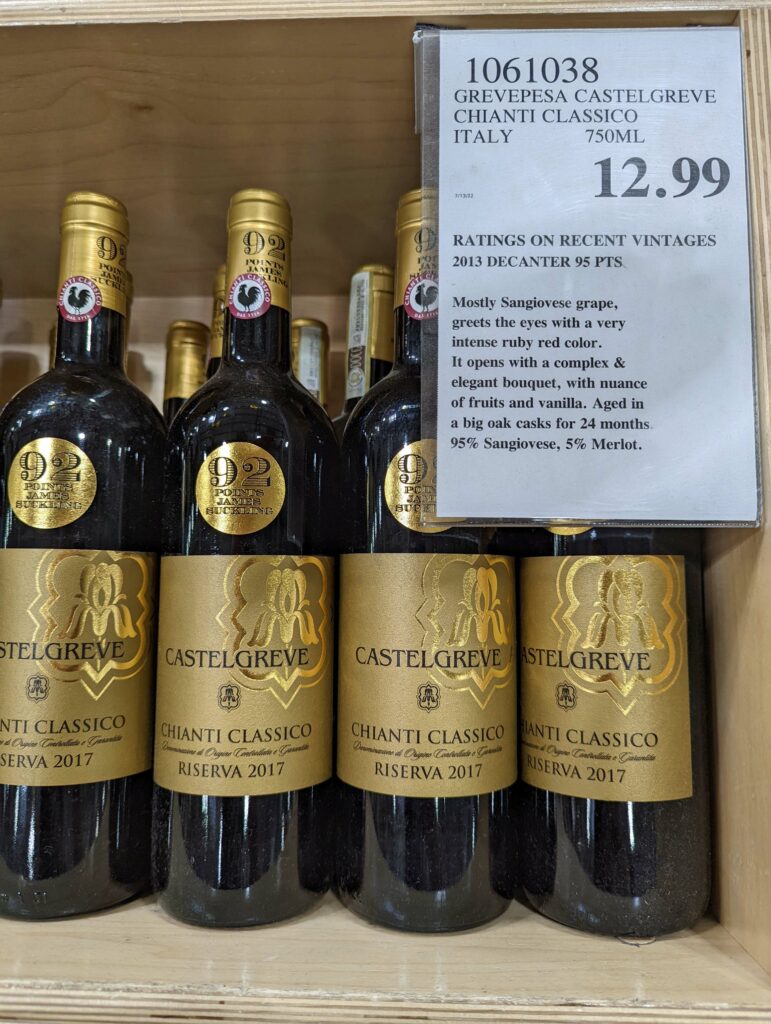 Winemaker Notes
Wine produced mainly from Sangiovese grapes, with a very intense ruby red colour. Complex and elegant bouquet with notes of ripe fruit and tertiary aromas including vanilla. Wine with a soft and balanced flavour and a persistent finish.
Alphonse Mellot La Moussiere Sancerre Blanc 2019
(Loire Valley, France)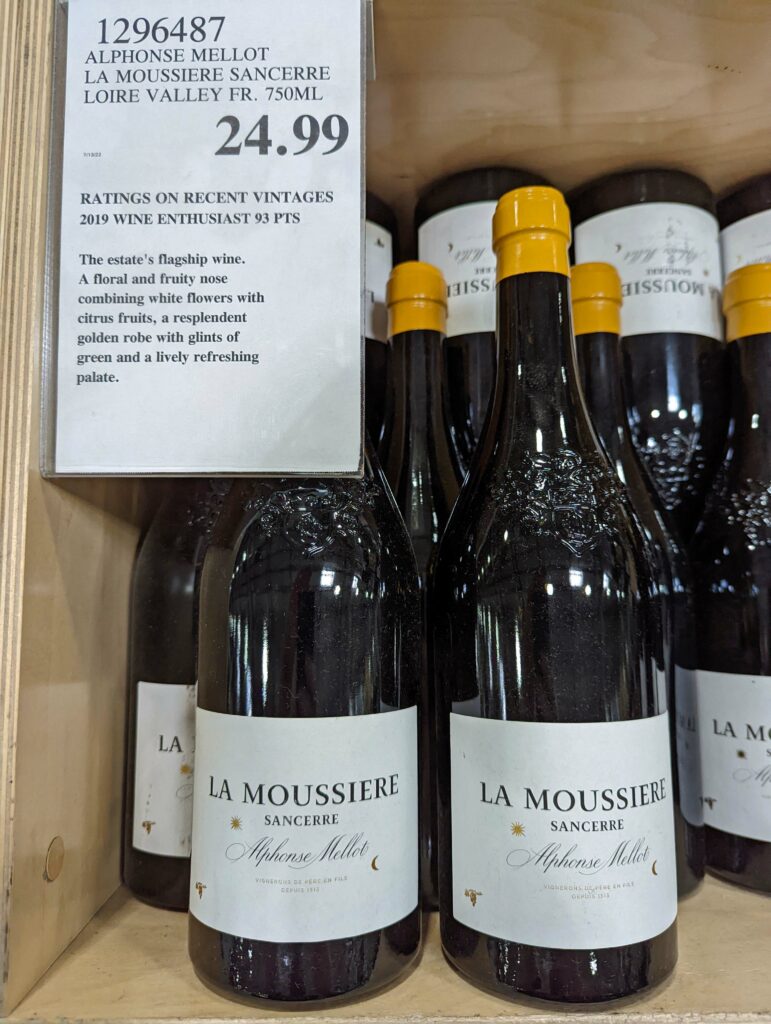 Winemaker Notes
Lively like the look in your eyes, sweet like a kiss. Very fine gold color with a green sheen. Its nose has a flowery fruity bouquet. Being pure and honest it is seducer from the outset. Flowers flit around, trees bend down to give their most beautiful fruits to us and the air we breathe is so sweet in this garden full of sweetness that it is intoxicating. Lively, supple and welcoming taste. Predominantly honest in a welcoming balance, it reflects a pretty grape, a fine harvest in the singing and laughter of the men and women pickers. It tells us of work well done in the divine order and Nature's kindness. It is fair, and all one expected and to cap it all there is happiness there.
Pairs well with fish tartare, mussels "à la Charentaise", pike with white butter sauce, chanterelle mushroom omelet, baked Norway lobsters, trout meunière, pike in saffron, braised ham with white sauce, tripe cooked the Caen way, Chavignol goatmilk cheeses, and puff pastries.
LVE by John Legend Cotes de Provence Rosé 2020
(Provence, France)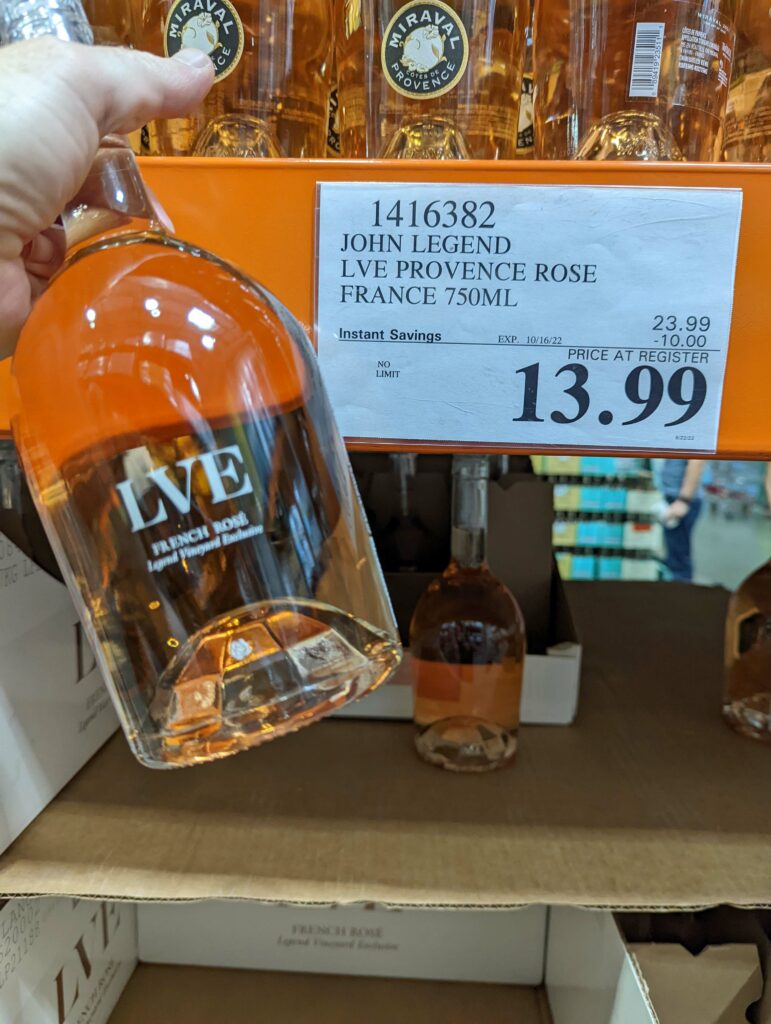 Winemaker Notes
The 2020 LVE Rosé is a brilliant, pale pink color. It exudes fruitiness and elegance. The grapes from sandstone soils bring out the fruitiness and the grapes grown on vineyards with rounded pebbles bring a richness and elegance to the wine. The nose is aromatic with delicate notes of peach blossom, raspberry and apricot. On the palate, crisp light notes of fresh picked strawberry and white nectarine lead to an elegant, lengthy and a mineral finish. Blend: 49% Grenache, 37% Syrah, 14% Cinsault
Marques de Riscal Rioja Reserva 2017
(Rioja, Spain)
Winemaker Notes
Intense black-cherry color with good depth of colour and hardly any signs of evolution. Very expressive aromas on the nose with notes of licorice, cinnamon and black pepper, with just a subtle hint of the long cask-ageing, thanks to its great complexity and ripe, concentrated fruit. Fresh and easy to drink on the palate, good backbone and lovely, polished tannins. The long, persistent finish leaves gentle balsamic reminders of the finest quality.
Perinet Merit Red Blend 2016
(Priorat, Spain)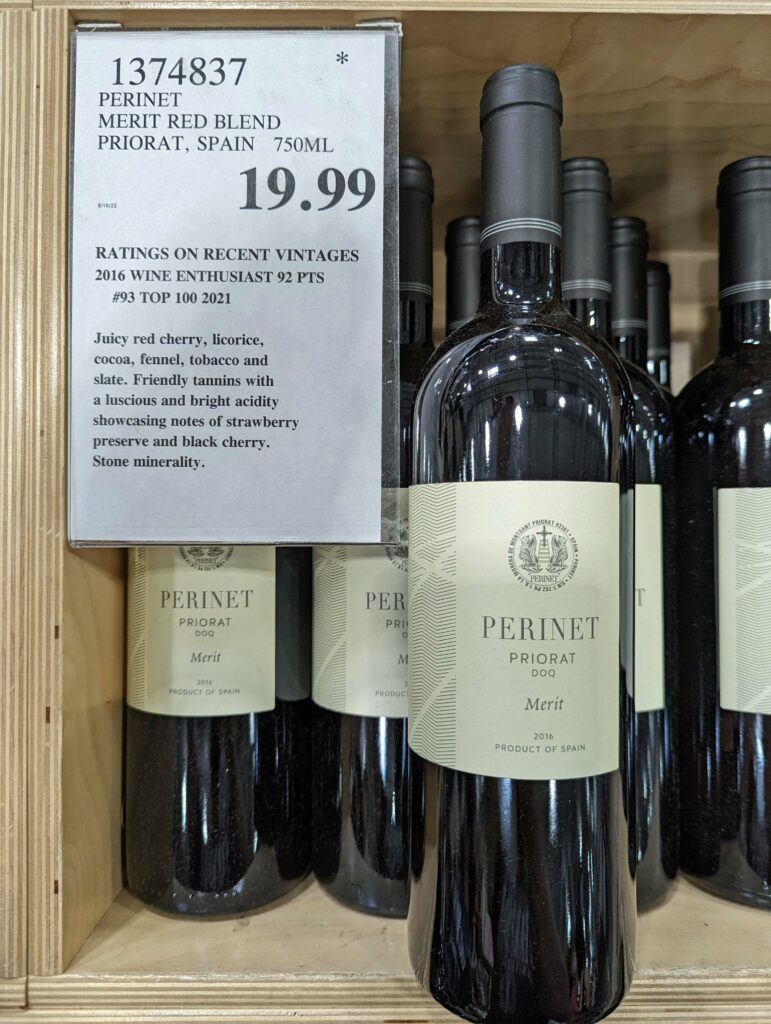 Winemaker Notes
Merit is an expression of Licorella, the Priorat soil in the glass. A blend from mostly Merlot and Syrah, with a touch of Garnatxa and Carinyena to add complexity and structure to the wine. The grapes are handpicked at an earlier stage, the first fruit to reach peak ripeness created by the hot days of summer. All lots are cold-soaked for 5 days before beginning their fermentation in stainless steel tanks. The Carbonic maceration technique is used for 20 days to reach optimum flavour and soft tannin extraction. The wine is aged for 1 year in stainless steel tanks to build a rounded mouthfeel from the lees. The intent was to express fruitiness with no influence of oak, showcasing the aromas of the iron and minerality of the soil. This wine is unfined and unfiltered.
Sandeman 20 Year Old Tawny
(Douro, Portugal)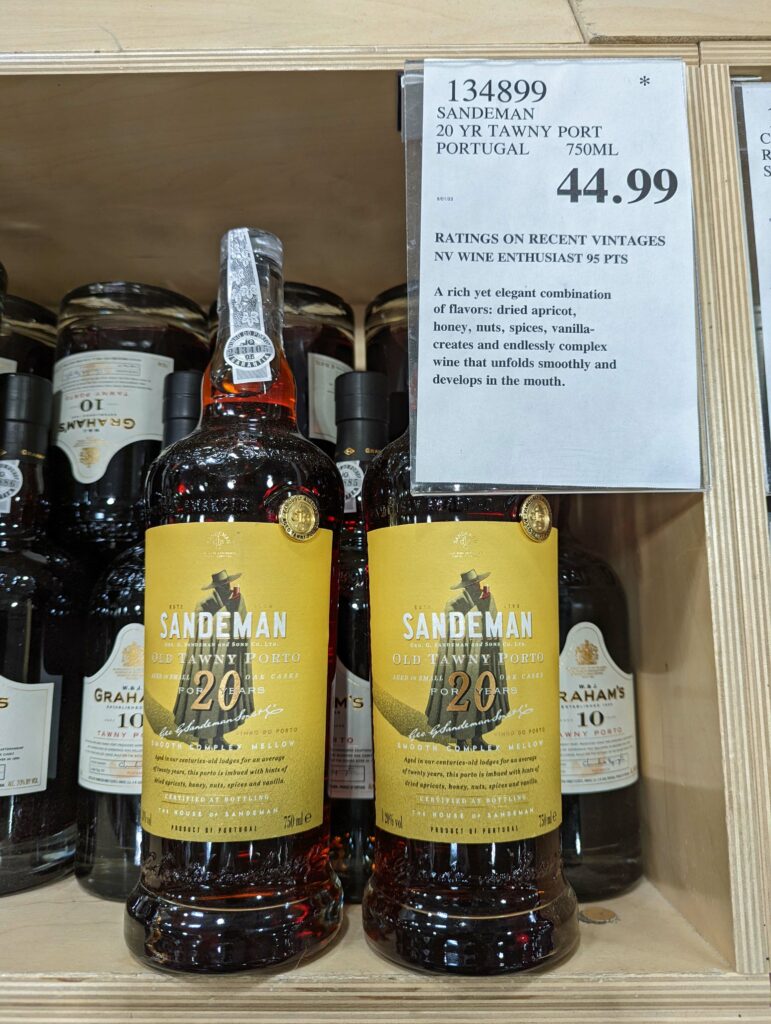 Winemaker Notes
A rich yet elegant combination of flavors – dried apricots, honey, nuts, spices, vanilla – creates an endlessly complex wine that unfolds smoothly and develops in the mouth.
Did you like this content? If you did, let us know and share it with your friends.
This page contains affiliate links. We receive a small compensation when you purchase through affiliate links. While clicking these links won't cost you a cent, it will help us keep the lights on and buy more wine. To find out more, click here.