Hot summer days scream BBQs, picnics, and pool parties.  While nothing may quench your thirst like a refreshing, crisp Pinot Grigio, the thought of lugging a bottle, corkscrew, and glass can be a kill joy.  Fortunately, it not longer has to be that complicated. Canned wines have come a long way and scream convenience. And let's face it, drinking wine out of a Dixie cup won't afford you that elevated experience anyway.
The benefits of canned wines are hard to ignore:
Lighter and sturdier than a bottle without the necessary accessories; making it a far easier and versatile travel companion.
Reduces the pretentiousness of consuming wine among a backyard gathering of beer or spiked seltzer enthusiasts.
Much faster chilling time than a bottle and easy to throw in an ice chest with other canned beverages.
And for those environmentally conscious drinkers, a lower carbon footprint by reducing weight and promoting more efficient recycling.  Aluminum has far higher recycling rates than glass and the carbon effect of shipping lighter containers is significant.
In 2019, US canned wine sales soared 69%, largely due to an increased marketing focus on millennials.  Contrary to canned wines of the past, today's canned wines are not a one-trick pony.  They come in pretty much any varietal, price range, and marketing budget.  Yes, there are professional marketing schemes out there, but I've also seen plenty of labels that my 5-year-old daughter could create.  
Canned wine also comes in a variety of sizes:  375 ml (equal to half a bottle of wine), 250 ml (a glass and a half), and even 187 ml (equal to one glass).  Keep in mind that size does matter.  The alcohol content in wine is considerably higher than beer.  So don't go pounding canned wine in the same way you might treat a beer, otherwise you will be hurting in the morning!
While the quality of juice and packaging has improved considerably, there are still a lot of underwhelming products out there.  For example, some canned wines clearly have sulfur issues (they smell stinky!), and plenty of them are just not drinkable.  Think syrupy sweet soda pop labeled "wine". With that said, there are a number of fantastic options and some varietals lend themselves better to being canned than others.  For example, whites and rosés tend to excel in this format, especially the sparkly ones, but there are some quality reds out there too.  Below are a few cans to try out during your next outing.  We've been sure to include cans from across the wine varietal spectrum to give you options to best fit your palate.  Happy Hunting!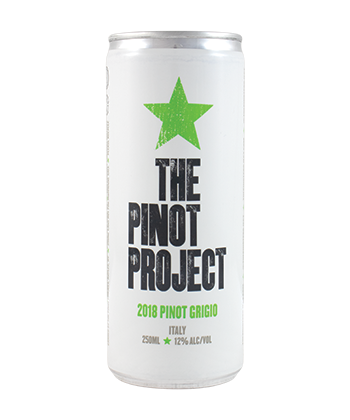 Same great juice, now in a can! The Pinot Project Pinot Grigio is harvested from the prestigious growing region of Veneto, Italy. After the grapes are crushed and skins are removed, the grape must settles and temperature controlled fermentation occurs in stainless steel. The wine is completely unoaked to maintain freshness. Taste of lemon, apple, and pear are present and deliver a floral aroma with hints of almond and citrus.  Delicious.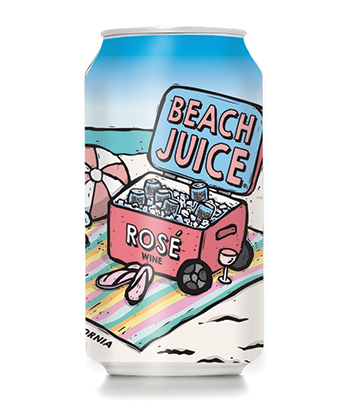 The packaging may be playful, but there is serious juice in this can. Made in California, the blend is a combination of Barbera, Grenache, Syrah, and Pinot Noir. Yes, not common but it works delivering a pale pink hue with luscious red berry fruits on the nose. A crisp yet flavorful palate with notes of strawberry, cranberry, and watermelon. A refreshing and dry finish.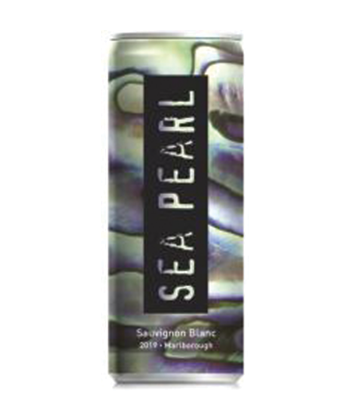 Sauvignon Blanc from New Zealand's Marlborough region is the perfect summer drink.  Pale straw with green hues. A lifted nose showing refreshing herbal notes, snow pea, melon, and fresh guava. Light-bodied and crisp with typical Marlborough flavors of passion fruit, gooseberry, and grapefruit. A pleasing herbaceous thread leads to a long, lingering finish.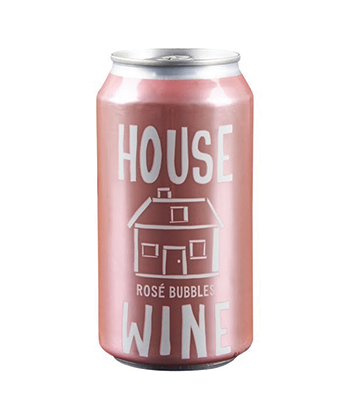 This bubbly rosé maintains its effervescence better than most sparkling canned wines.  Fresh and fragrant aromas lead to a wonderfully bright palate. Flavors of juicy citrus and ripe strawberry marry with refreshing bubbles and are rounded out by a crisp finish.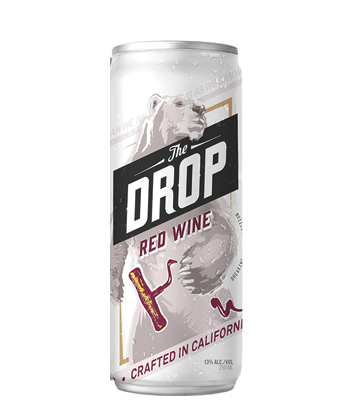 Lodi, California has been producing some drop-dead big spicy reds.  Even though this Zinfandel, Syrah, and Petite Sirah blend comes can-sized, it definitely holds up.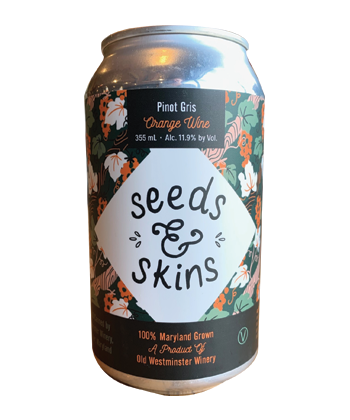 If you enjoy kombucha or sour beers, consider trying this canned "orange" wine from Maryland's Old Westminster Winery. Its cloudy pale orange color delivers lemon oil, nectarine, hay, and dried leaves on the palate while aromas of peaches, apricot skin, green mango, and sage dance on your nose.  Pairs perfectly with white pizza with feta.
Did you like this content? If you did, let us know and share it with your friends.
This page contains affiliate links. We receive a small compensation when you purchase through affiliate links. While clicking these links won't cost you a cent, it will help us keep the lights on and buy more wine. To find out more, click here.