According to a recent study published in the scientific journal Addiction, it sure does. Households in the United Kingdom drank wine at a rate of roughly 6.5% less while using smaller (290ml) glasses than when using bigger (350ml) glasses.
A previous study also published in Addiction, found that when UK restaurants served wine in 370ml rather than 300ml glasses they sold approximately 7.3% more wine, and sold 9.6% less wine when they reduced the glass size to 250ml.
So, next time you're server brings you a big glass, take a mental note and fill it with something a little healthier. We both know you aren't going to cut back! Our blog on "The Healthiest Wine?" and "When Calories Count" can give you some pointers. Happy Hunting!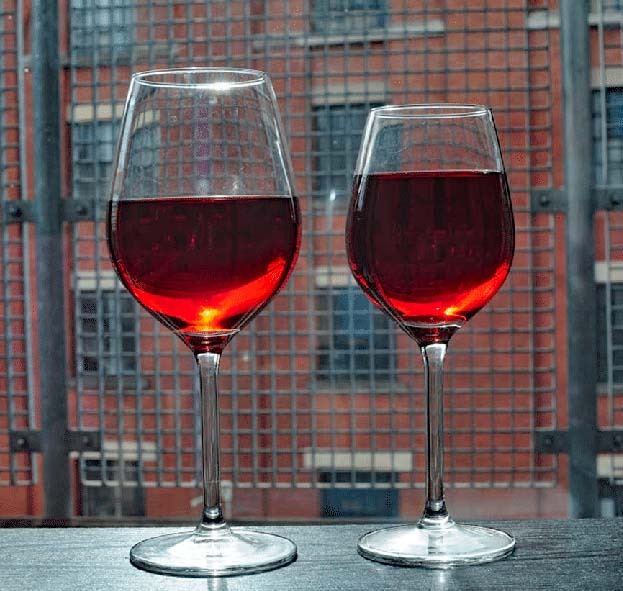 Reference: "Impact of wine bottle and glass sizes on wine consumption at home: a within- and between- households randomized controlled trial" by Eleni Mantzari, Minna Ventsel, Jennifer Ferrar, Mark A. Pilling, Gareth J. Hollands and Theresa M. Marteau, 18 July 2022, Addiction.
Reference: "The effect of wine glass size on volume of wine sold: A mega-analysis of studies in bars and restaurants" by Mark A. Pilling, Natasha Clarke, Rachel Pechey, Gareth J. Hollands and Theresa M. Marteau, 28 Feb 2020, Addiction.
Did you like this content? If you did, let us know and share it with your friends.
This page contains affiliate links. We receive a small compensation when you purchase through affiliate links. While clicking these links won't cost you a cent, it will help us keep the lights on and buy more wine. To find out more, click here.