With the weekend reaching record highs in parts of Europe, we wanted to send some thirst-quenching vibes to our friends across the Atlantic. Here's two refreshing options with origins in Italy and France. While not as popular in the States as they are in Europe (we're looking to change that!), both serve as perfect apéritifs or an easy poolside sparkling beverage.
Aperol Spritz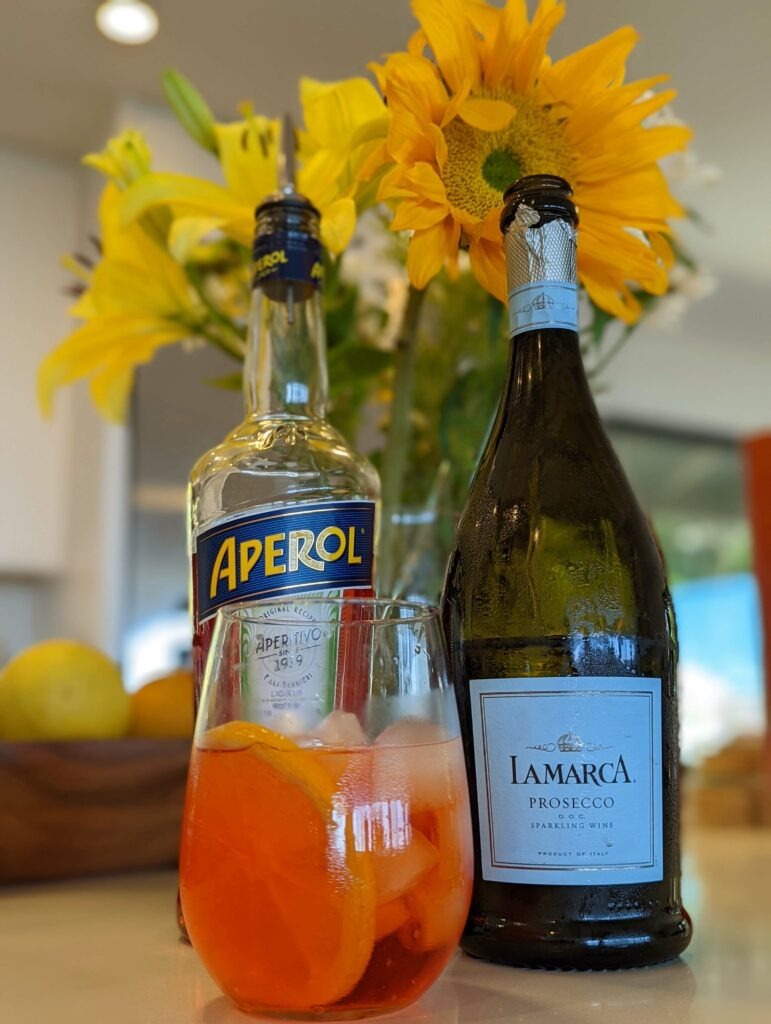 Born during the Habsburg domination of Veneto in the 1800s, the Spritz was drank by soldiers, merchants, diplomats, and employees alike. The alcohol content in the local wine was higher than the Habsburg's were accustomed to and so they asked taverns to spray ("spritzen", in German) a drop of water into the still wine to make it lighter.
Between 1920s and 1930s, the still wine Spritz was combined with local Aperol bitters, soda water, and ice. It wasn't until the 1970s that the modern Aperol Spritz recipe was set using Prosecco instead of still wine.
Ingredients
Aperol. An orange apéritif. The brand describes the nose as, "lightly alcoholic, zesting orange with appealing complex herbal scents harmonized with a touch of vanilla." While the taste is "intense orange top with herbal and woody body notes, pleasantly bittersweet and salty."
Prosecco. An inexpensive Italian sparkling wine similar to Spanish Cava or French Crémant. Definitely seek out a brut (dry) Prosecco so the sweetness does not interfere. Lamarca is one of my favorite and easily accessible across the United States.
Sparkling Water. Anything unflavored will do as long as the bubbles are fine. If you want to keep true to its Italian roots, go for San Pellegrino!
Ice. Self explanatory but stick to filtered water.
Orange Slice. This will be your garnish, so make sure it is fresh, sweet, and eye-catching.
Preparation
Fill a stemless wine glass with ice
Pour 3 parts chilled Prosecco (3 oz.)
Followed by 2 parts Aperol (2 oz.)
And a splash of cold sparkling water (1 oz.)
Garnish with an orange slice
Kir Royale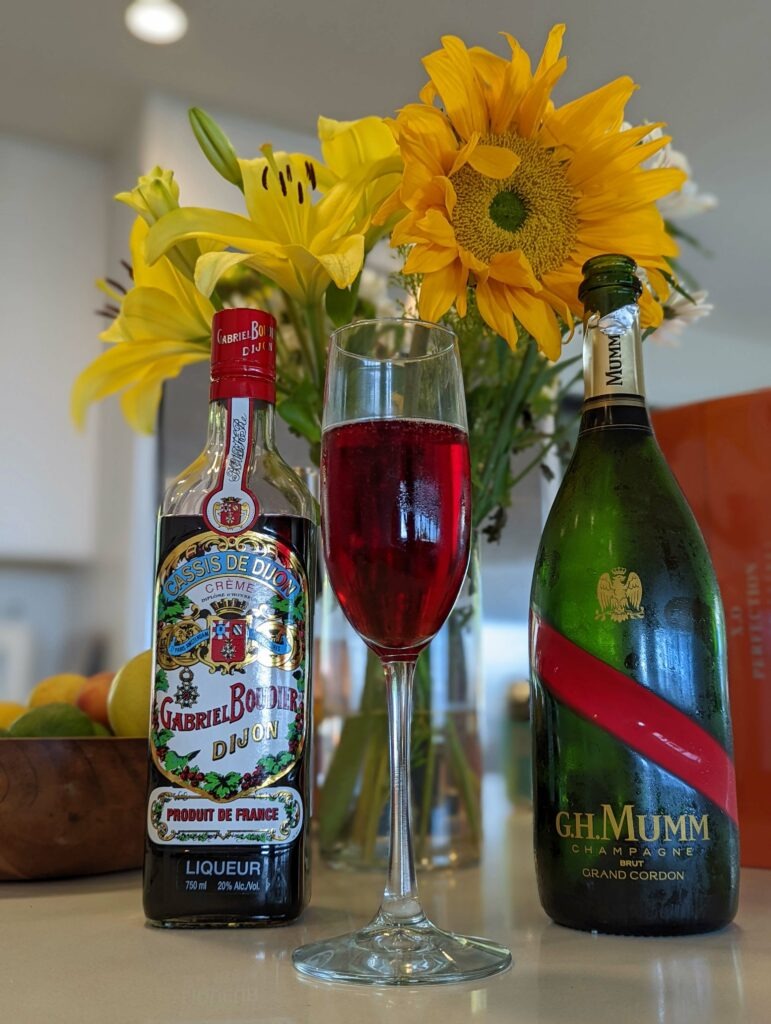 Kir Royal is a French cocktail that consists of crème de cassis, a blackcurrant liqueur, topped with champagne. This is a variation of the traditional Kir, which was made with Bourgogne Aligoté, a French still white wine.
Originally called "blanc-cassis", it gained its modern name from Félix Kir (1876–1968), the former mayor of Dijon, Burgundy. Kir was a pioneer of the twinning movement of bringing communities together in the wake of World War II. Kir popularized the drink by offering it at receptions to visiting delegations. The apéritif is typically served in a flute glass.
Ingredients
Crème de Cassis de Dijon. A blackcurrant liqueur hailing from the Dijon, Burgundy area of France. Don't look any further than Gabriel Boudier, who has been making it for over 100 years from the extract of macerating blackcurrant berries in alcohol without any additives.
Champagne. Champagne is a must. Don't insult this drink with anything less, unless you're a struggling student on a budget. If that's the case, at least stay French and go with a Crémant. But whatever you do, keep it brut (dry).
Preparation
Making a Kir Royale is so easy, even my friend's 4-year-old can do it. Not saying that happened for this photo op, but it "could" happen. 😉
Pour 1/2 oz. of Crème de Cassis de Dijon into a Champagne flute.
Gently pour in 5 oz. of chilled Champagne at an angle to manage the bubbles.
Some people like to garnish with raspberries, but totally up to you.
Did you like this content? If you did, let us know and share it with your friends.
This page contains affiliate links. We receive a small compensation when you purchase through affiliate links. While clicking these links won't cost you a cent, it will help us keep the lights on and buy more wine. To find out more, click here.