Yes, Scotch isn't wine. I get it, but sometimes you have to change things up.
I was in London recently and stopped by Hedonism Wines for a few sparklers to ship home. Besides wine, they have a huge selection of Whisky, particularly Scotch. Whisky isn't my sweet spot so I asked the attendant to recommend a great Scotch to add to my collection. His recommendation? The bottle you see gracing the cover of this article: Caol Ila 17 Year Old Oloroso Cask Finish (Darkness). The attendant said it was limited edition, I wouldn't find it in the States, and one of the best Islay Whiskies he's tasted in a long time.
The attendant explained that Darkness is an independently-bottled Whisky brand which launched in 2019 but has already garnered multiple awards, particularly for its sherried drams. The bottle he selected was a single-malt Whisky distilled at Caol Ila, near Port Askaig on Islay. It's been matured for seventeen years and finished in an Oloroso sherry cask. It provides a sumptuous, moody blend of sweetness and smoke, while staying true to its coastal core.
Okay, I was sold.
When the Scotch arrived to California, there was one individual I had to share this mysterious treat with . . . my buddy who is as devoted to Whisky as I am to wine. So, one evening when our wives and daughters were out to dinner, I stopped by his place with Darkness in tow.
I thought it was a strange name given the Whisky was anything but dark. My friend quickly explained that Whisky's natural state isn't dark at all, but clear. If the Scotch is bottled naturally, it will gain color through the aging process and the type of cask used. For example, Sherry casks tend to give Whisky an auburn look, while Bourbon-matured Whisky is often lighter in color. Port cask maturation can even lead to a pinkish appearance and the more a cask is reused, the less active the wood becomes, and the less color it will impart. This all made since to me since wine also changes in color with age and the type of barrel used (new, neutral, French Oak, American Oak, etc.) and length of contact with the barrel, all play a part in winemaking.
My friend then leaned in, as if preparing to tell me a juicy secret, and noted the main culprit in producing that dark amber color in Scotch is a caramel additive called E150a. Despite the name, it doesn't impart a caramel flavor at all but does give the often signature color. It is the only additive (besides water) that is allowed in Scotch. After analyzing the box, label, and color of the Whisky, my friend noted with some relief that Darkness didn't appear to contain the additive and that this was a great representation of what natural color aging produces in a high-quality Scotch.
I eagerly popped the cork and started pouring. It took a moment for the nose to open up, but when it did, "Wow!" Anise, black tea, and dark chocolate swirled. Upon first sip the palate was dramatic and herbal with smoky notes of coal, tar, and grilled meat. The lingering finish was smoky, spicy, and a touch of sweetness. This was something I could really get behind. Had I found something else to love besides grape-based wine and spirits?
Whisky Island
As we continued to sip, my friend explained that Caol Ila Distillery (the source of the amber goodness in our cup) was on Islay (pronounced 'eye-luh') Island. Fondly referred to as "Whisky Island," Islay has a disproportionately high number of distilleries and offers a distinctively peaty, fiery, and smoky style of single malt.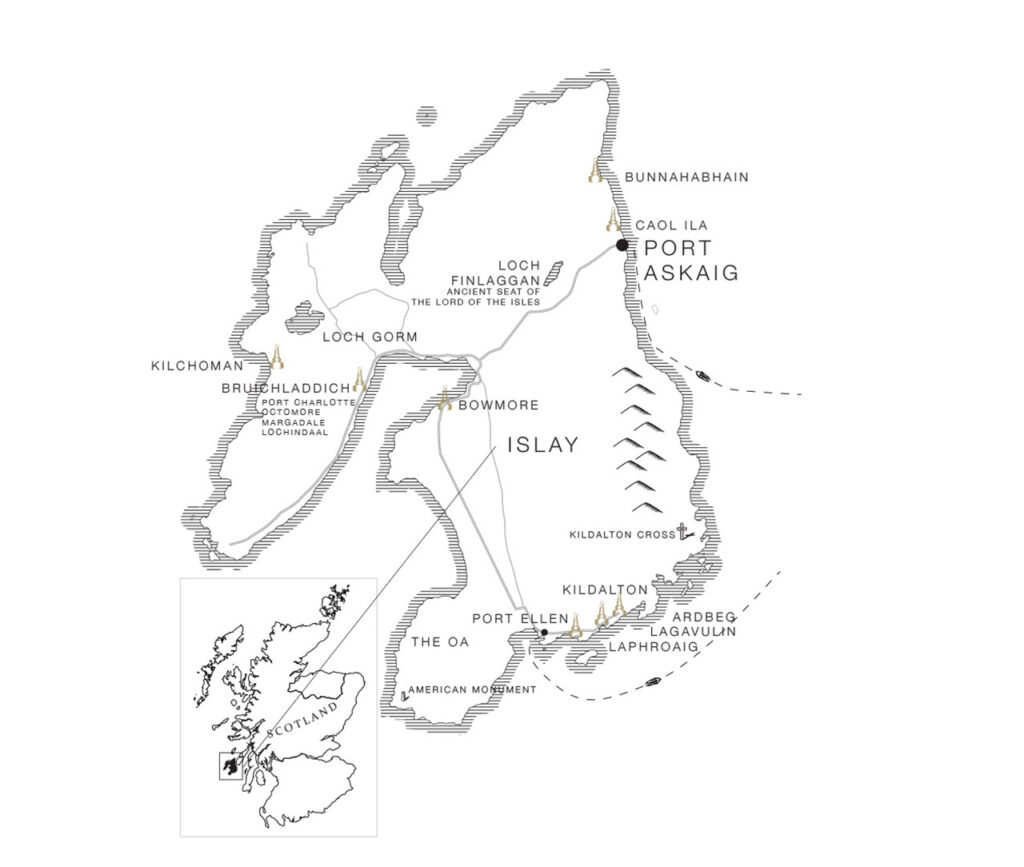 Islay's approach to Whisky is distinct from other Scottish regions, which may be frugal on peat and more fruity (e.g., Speyside), soft and smooth (like Lowlands), or offer a more diverse and varied approach (like Highlands or Campbeltown).
Islay's focus on power attracted me. I love my red wines big, bold, and spicy, which appears to have translated into my preference for Whisky. Fortunate for me, that was my friend's preference as well.
He went to his backroom for a minute and then started walking out with armfuls of Whisky bottles. I could tell this was going to get interesting. With a delicate and focused touch, he laid them on the counter as if prepping for surgery and explained that they were all from Islay Island and that we were going to take a tour.
We began sipping each, discussing slight variances in nose and palate. Revisiting some to compare and contrast. Some had an entrancing scent (like the 12 year Caol Ila) while others were surprisingly smooth, yet firm (like the 16 year Lagavulin, my personal favorite). One-by-one we tasted until eventually the wives and daughters returned and we had to bid farewell. It was a fabulous experience. The bottles stacked high on the counter as if we were middle-aged men reliving our college days. My wife questioning whether we somehow developed an unhealthy drinking habit overnight. And surprisingly, no headache the next morning. All worth it.
Below are a few pictures of the bottles tasted. The takeaway: Keep thinking (and drinking) outside the box. You never know what you'll discover. And, as always, Happy Hunting!
Islay Island Scotch Tasted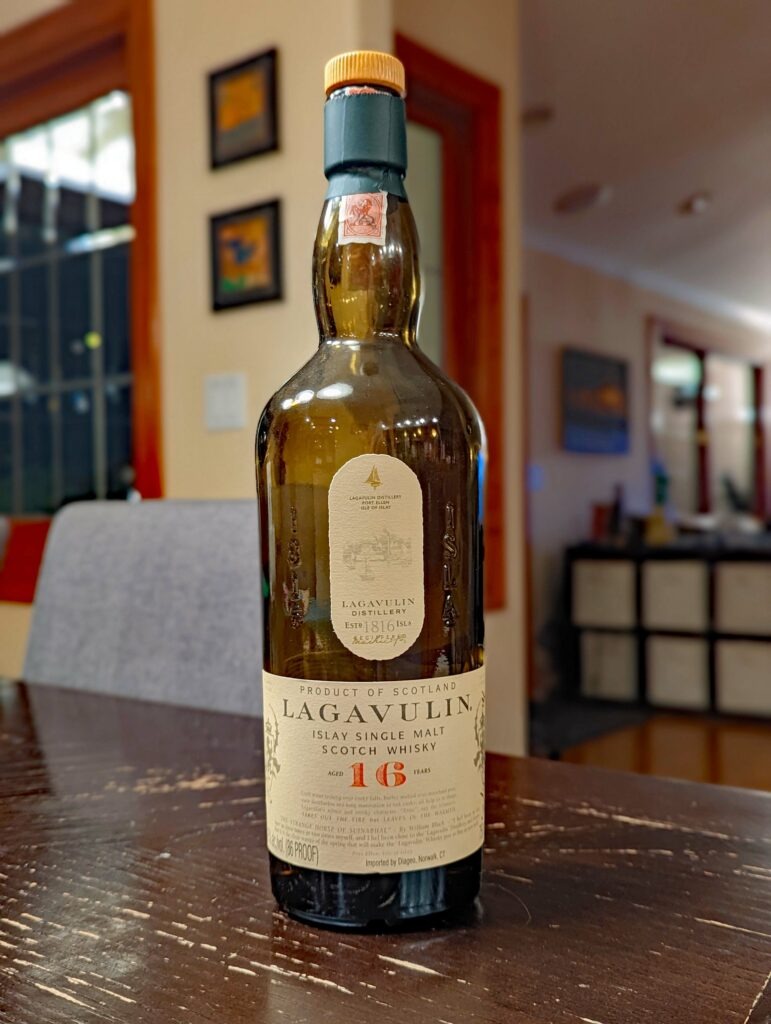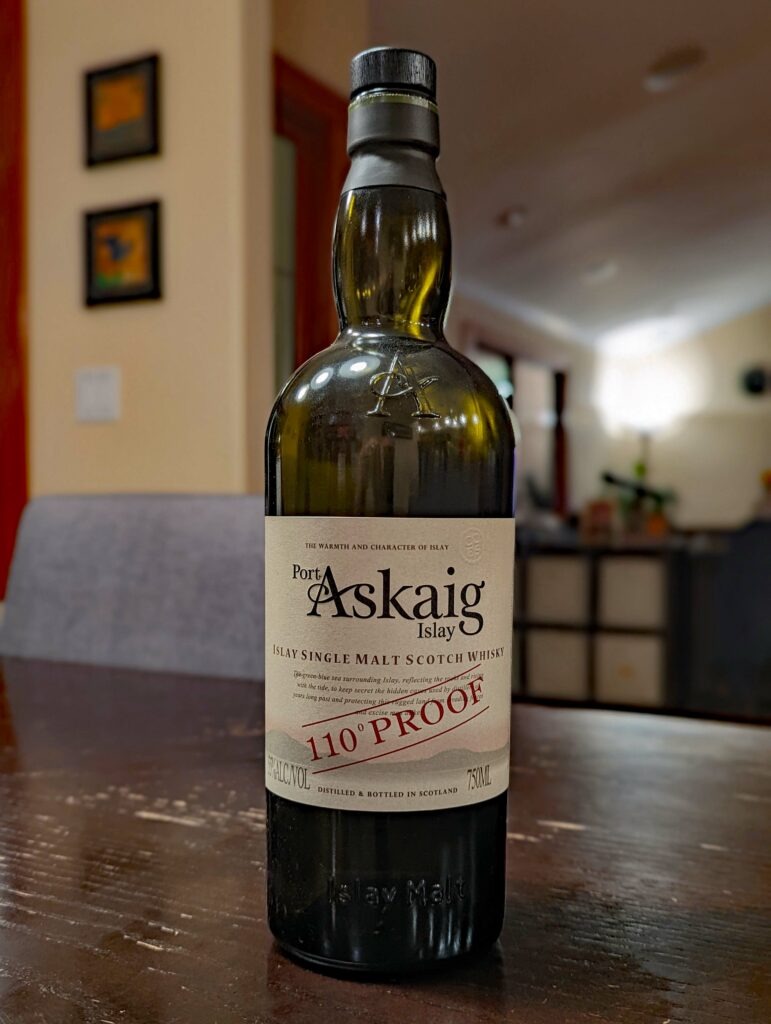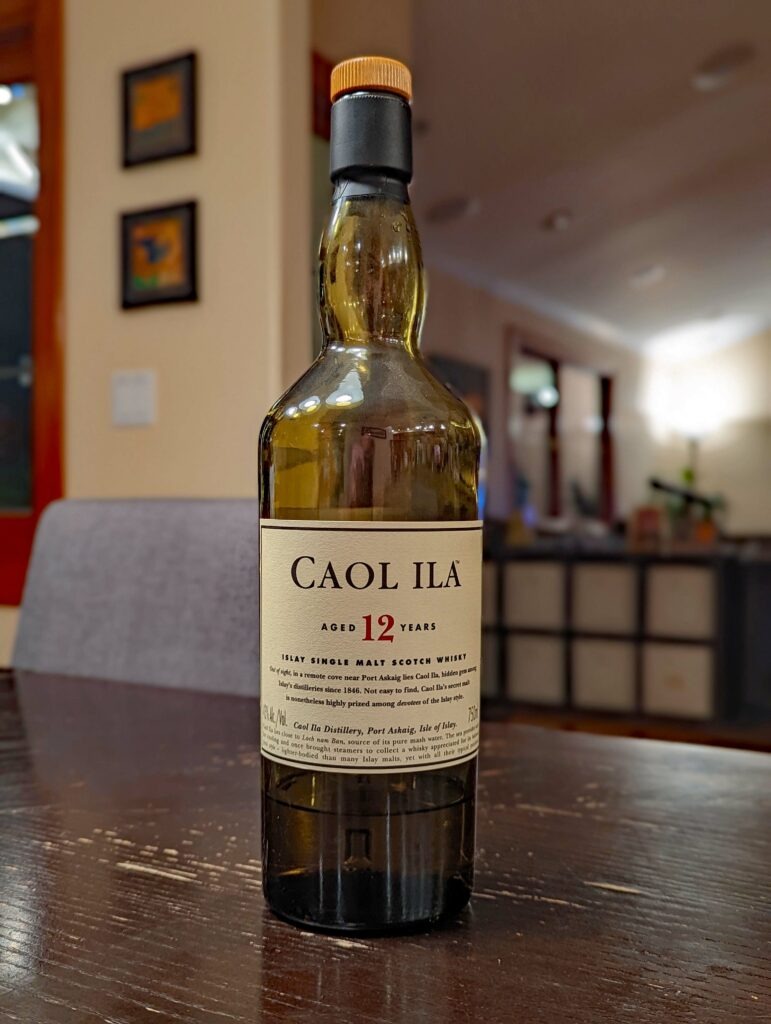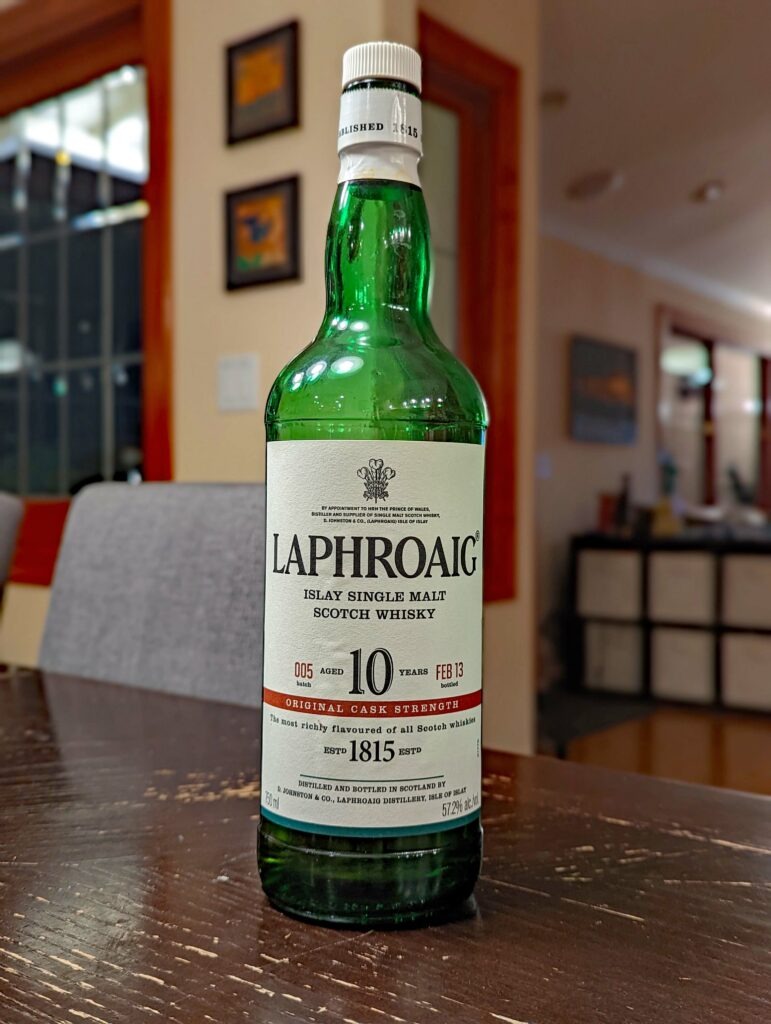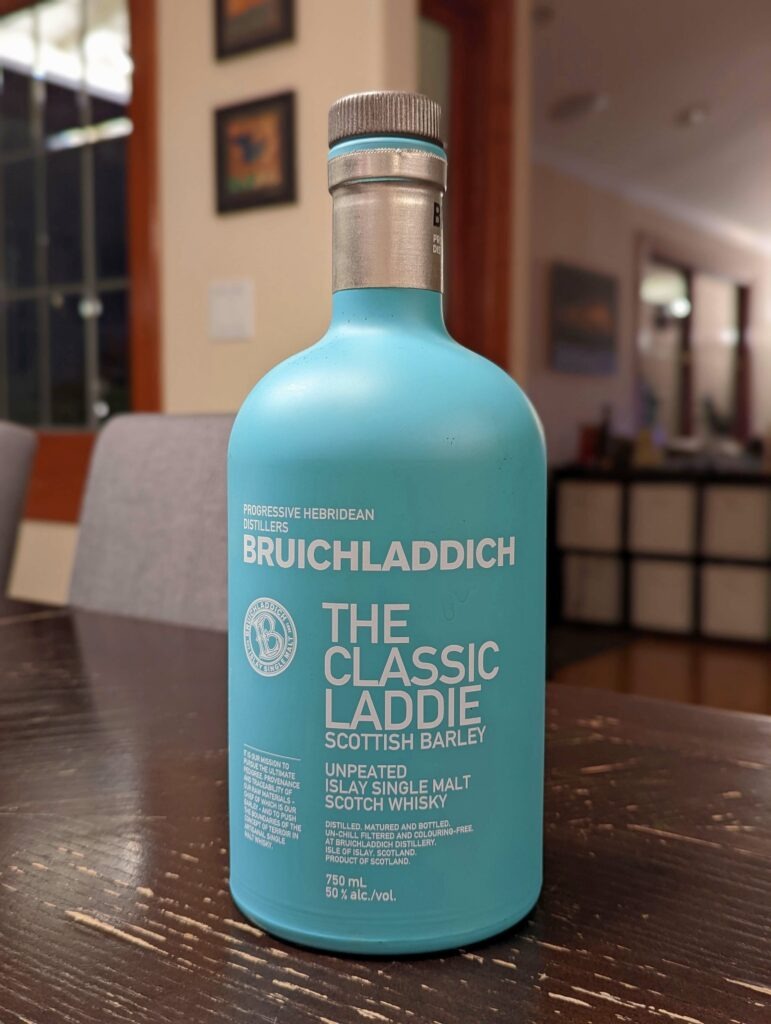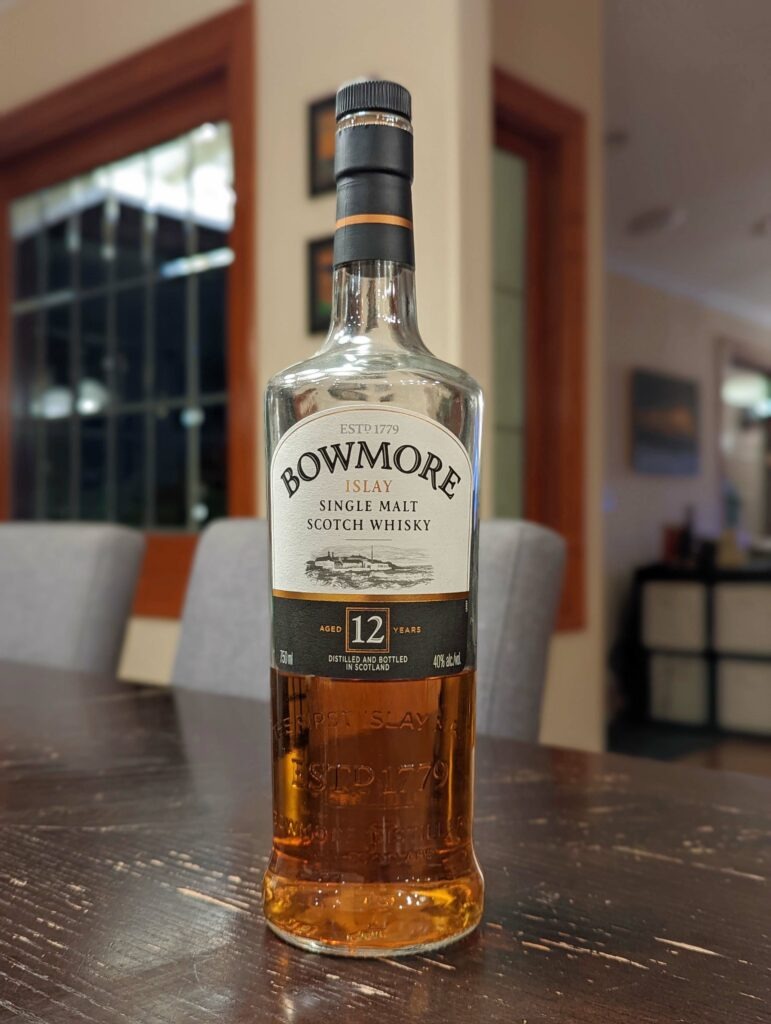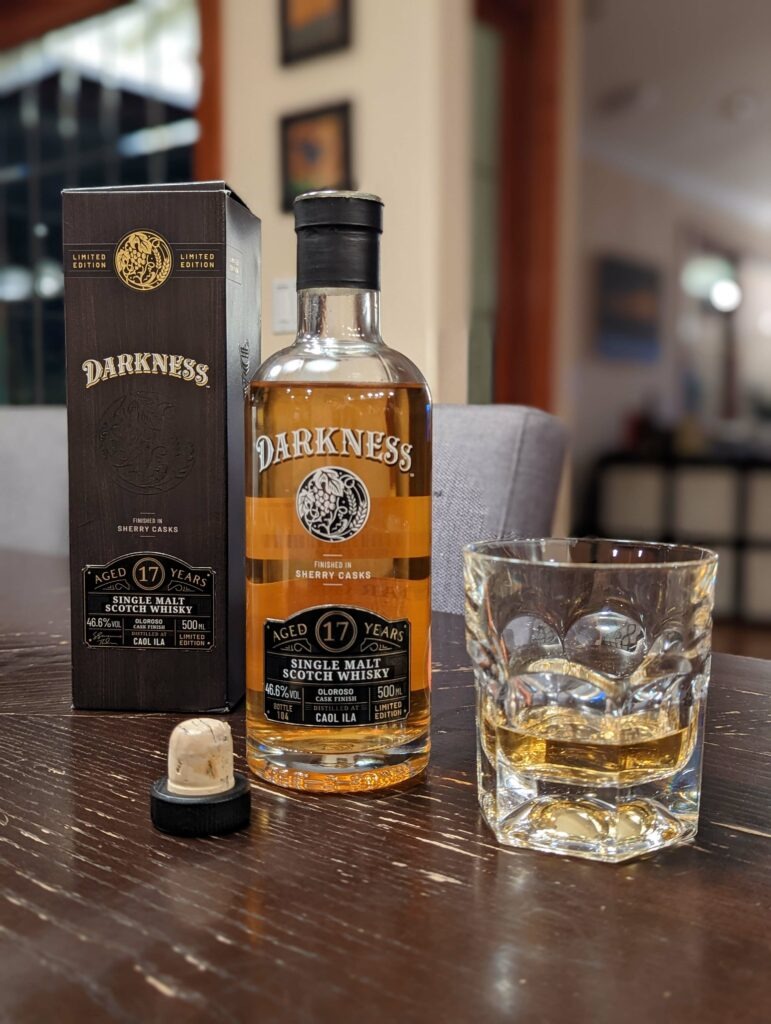 Did you like this content? If you did, let us know and share it with your friends.
This page contains affiliate links. We receive a small compensation when you purchase through affiliate links. While clicking these links won't cost you a cent, it will help us keep the lights on and buy more wine. To find out more, click here.