With Father's Day and my birthday fast approaching, my wife gave me the ultimate present . . . a weekend of wine tasting in Santa Ynez Valley without the kids. Yes, she's a keeper!
This was my first in-person tasting since the pandemic started and it was utterly refreshing.  It felt so good to get back to the vineyards and connect with the land and people that bring so much joy to our wine loving lives.
Here's a quick rundown of the places visited and the bottles that jumped out.  With California tasting rooms reemerging, hopefully we'll be able to bring more of these tasting experiences in the coming blogs.  Also, be sure to follow us on Instagram at #winebounty to see even more pictures and tips as we discover them.  Happy Hunting!
Day 1
Brewer-Clifton
You can't visit Santa Barbara wine country without a stop at Wine Enthusiast's 2020 "Winemaker of the Year," Greg Brewer's Brewer-Clifton. Tasting room is easily accessible in downtown Los Olivos.
It was a lazy Thursday afternoon and (fortunately!) I had the tasting room to myself. The joys of planning a visit AFTER a long holiday weekend.
The lineup was very balanced, offering a little something for everyone's palate but the 2017 Machado Pinot Noir stole the show. It was complex, yet elegant and silky smooth at the same time.
Winemaker Notes:  Brewer-Clifton Machado Pinot Noir offers aromas of cherry, rhubarb and mint. Flavors of blackberry, boysenberry and allspice. All of the single vineyard wines are produced with the intention of aging and cellaring for at least 10 years and can easily be enjoyed after 15 years. (JD 96; WE 95; RP 94)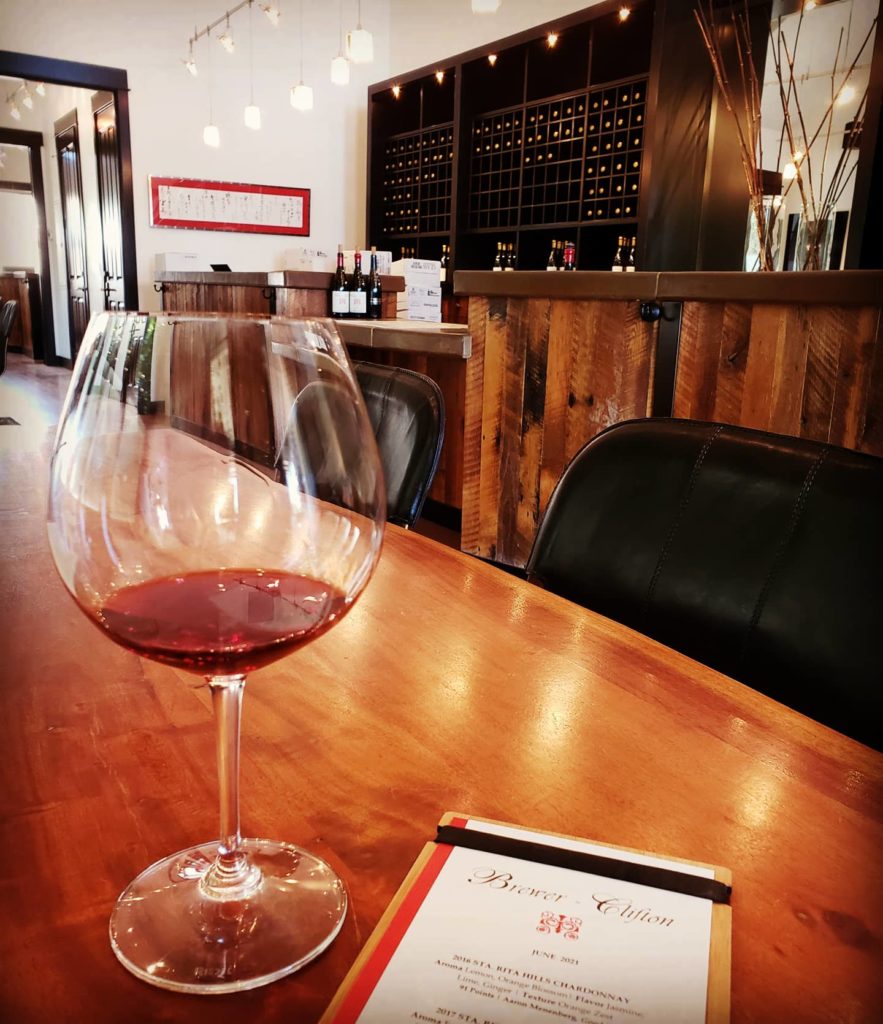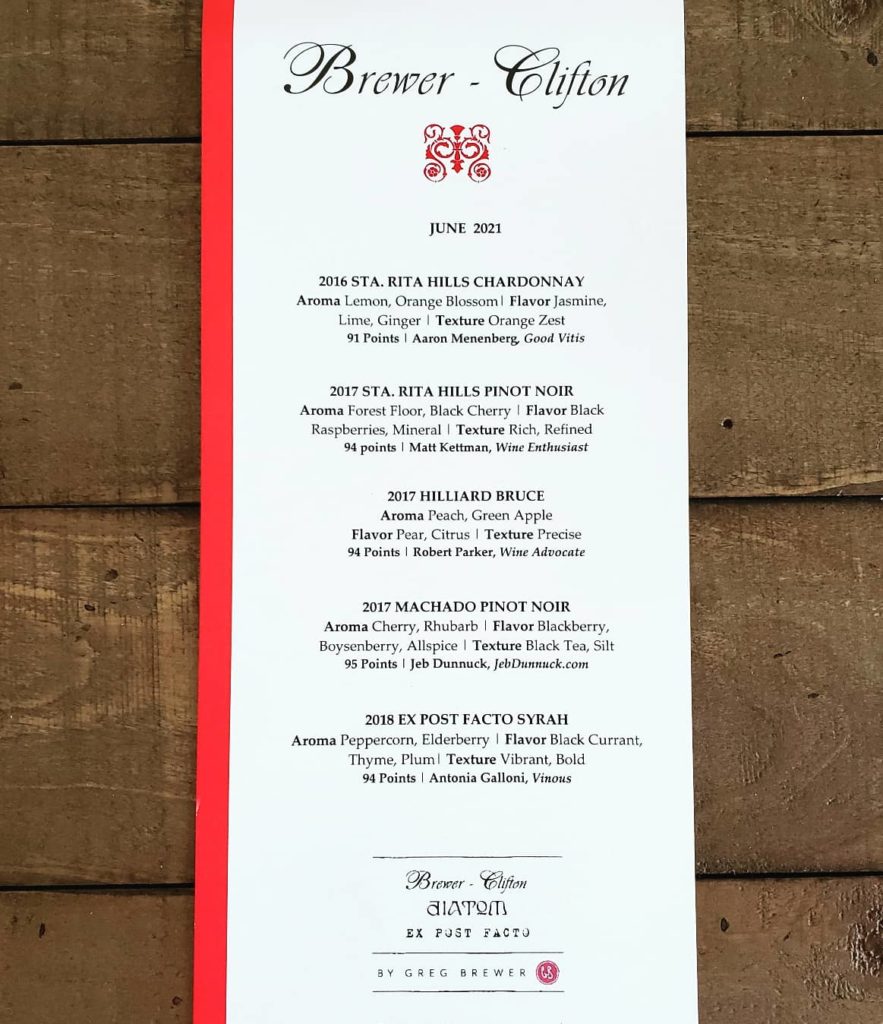 Star Lane Vineyard
Fantastic private tasting at Star Lane Vineyard. If you find the opportunity to visit, you absolutely must. After passing the front gate and heading up the nearly 3 mile driveway (!), you reach a beautiful winery resting at the hillside. The winery is exquisite and the caves transport you back in time to the great Chateaus of Bordeaux. I was fortunate enough to do a few barrel tastings. Get ready for their inaugural Nebbiolo releasing Fall 2022. It's sublime.
The rest of the lineup was amazing as well. I couldn't take my nose away from the 2014 Dierberg Steven Pinot Noir. The bouquet was intoxicating, as if teleporting me directly to the vineyard at sunrise (damp earth, herbs, and a balance of black and red fruits). Perfect with a mushroom risotto.
Winemaker Notes: "Steven" highlights our finest selections from our cool, coastal Dierberg Vineyard. It represents the essence of Santa Maria Valley: age ability, broad texture, and earthy qualities, testifying to classic Pinot Noir. "Steven" is named after our grandson and is the pinnacle of our Dierberg Vineyard.
Thank you, Chris, for the experience and the stories.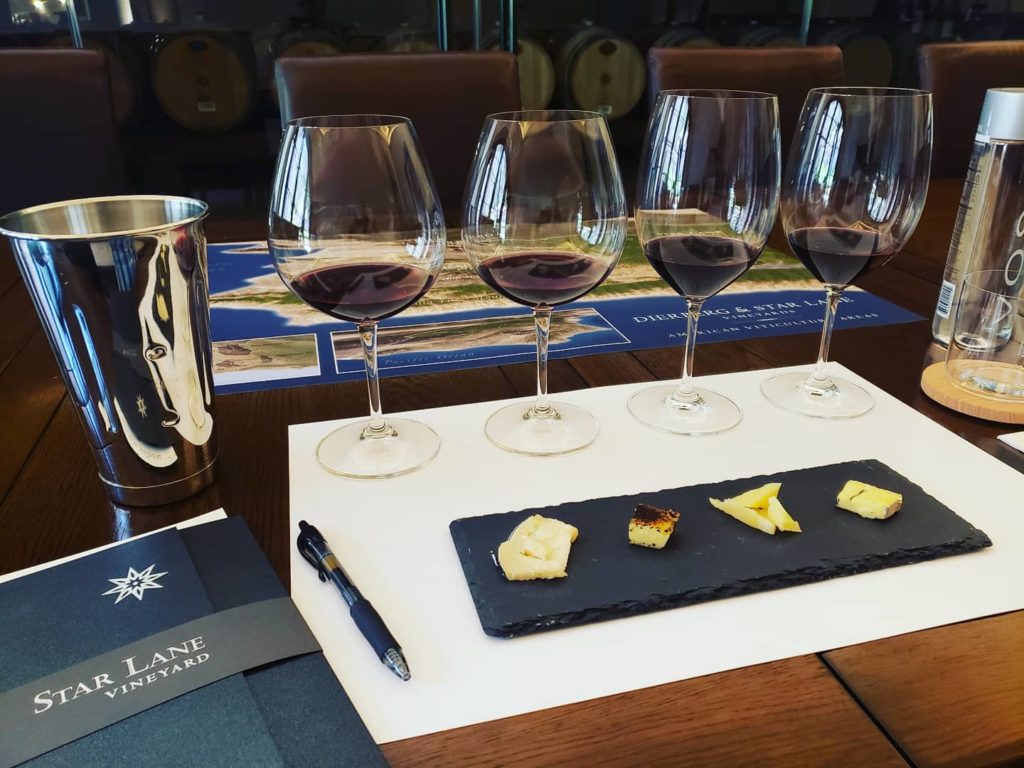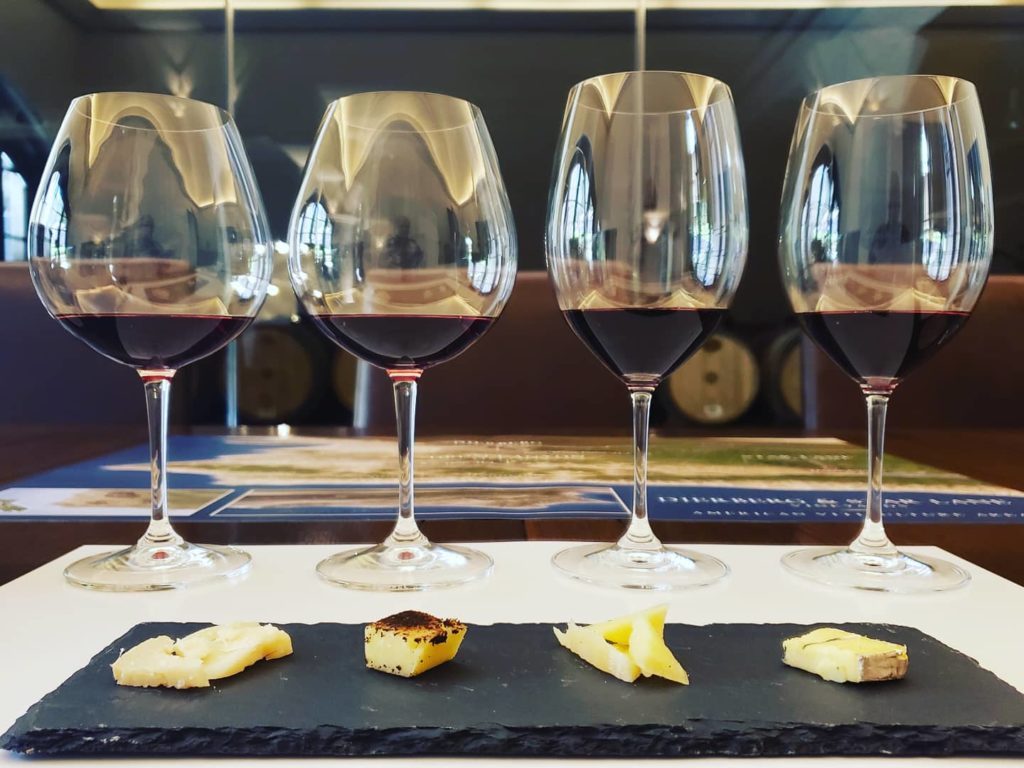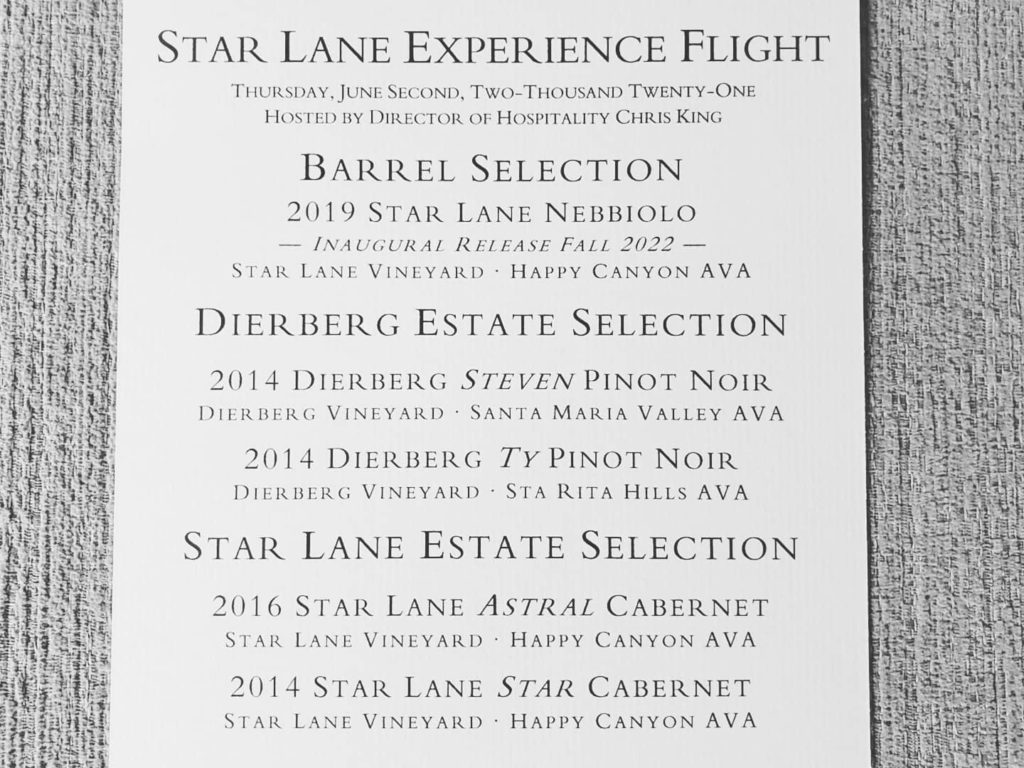 DAY 2
Foxen Vineyard & Winery
Great start to another beautiful day tasting at Foxen Vineyard. Solid offerings all around but my favorites were the 2017 Solomon Hills Pinot Noir and the 2016 Los Potreros.
The Solomon Pinot had a delightful earthiness that tempered the fruit forwardness of some of their other offerings. Solomon vineyard only sees about 3-4 hours of direct sunlight a day, likely adding to this unique impact for the valley. This would go perfect with a brined and herb crusted pork chop. (V 91+)
The Los Potreros was a big juicy Cab with 52% Star Lane Vineyard and 48% Grimms Bluff. Both vineyards are located in Happy Canyon, which is producing some of the best Cabs in California. If you're a Napa Cab fan, give this a try. (V 91; WA 91)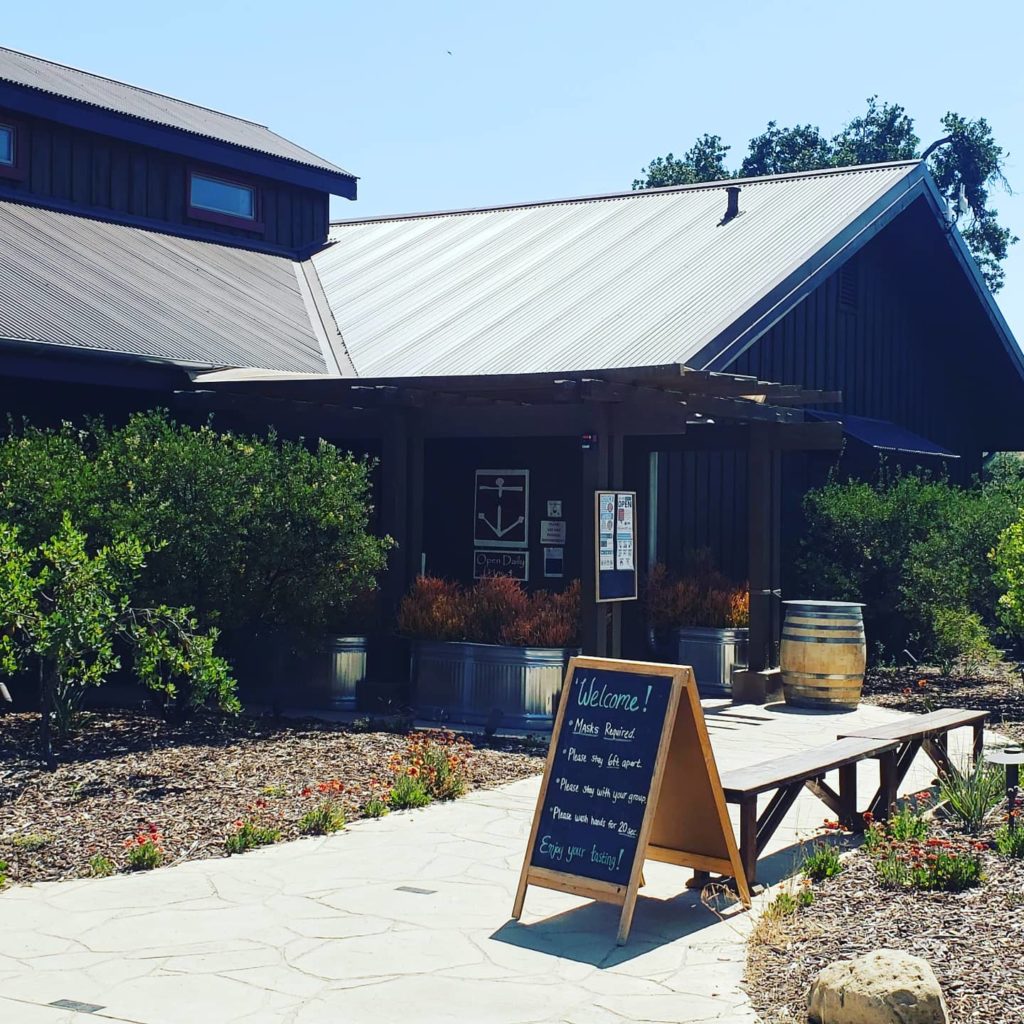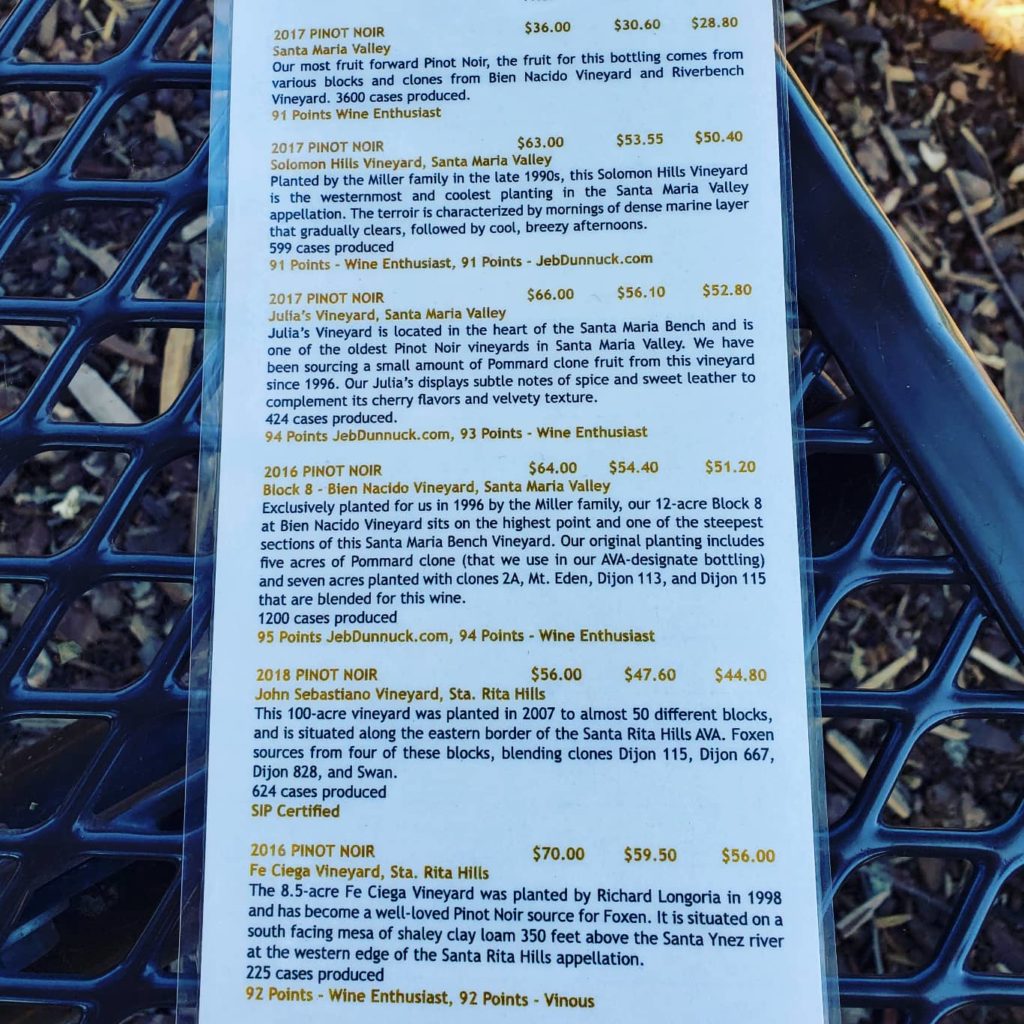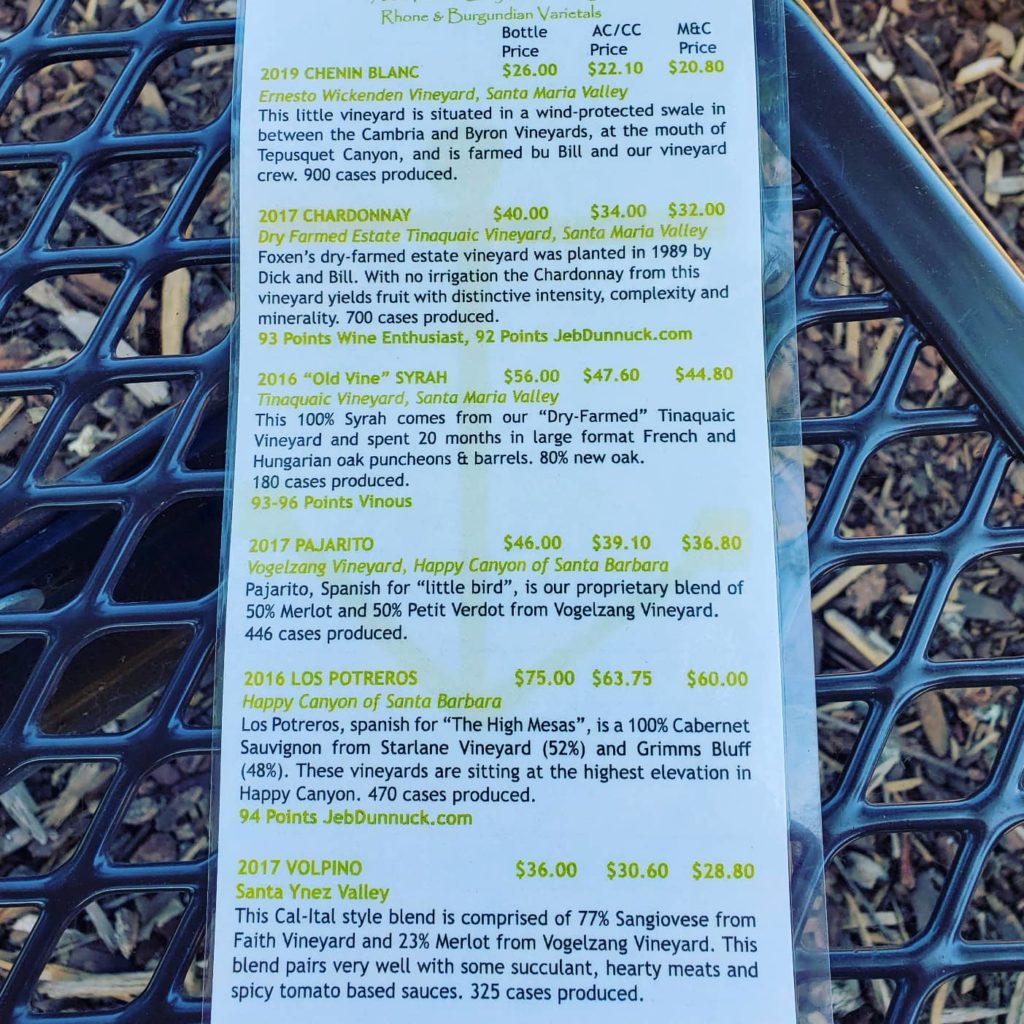 Presqu'ile Vineyard
If you're looking for a place to lunch in Santa Maria Valley with great wine and views, Presqu'ile is it. The food is fresh (greens and fruit sourced from their onsite gardens and cheeses made in-house) and the wines offered are a perfect compliment. They will even curate the pairing to your dietary restrictions.
Of the wines tasted, the 2018 Santa Maria Valley Chardonnay and the 2017 Presqu'ile Vineyard Syrah topped the charts for me.
The Chardonnay (which is a Bien Nacido Vineyard blend) offered just a kiss of butter and oak. I am not a huge fan of typical creamy California Chardonnays and tend to lean towards the crisper Chablis style, but this gave me the best of both worlds. Winemaker Notes: Our 2018 Santa Maria Valley Chardonnay displays the complexity and poise we have come to expect from the deep, sandy soils of western Santa Maria Valley. We employ traditional, natural techniques – native yeast fermentation, native malolactic conversion and sur lie aging. Practices which elevate and enhance the distinctive character of this region, accenting its fine balance between richness and vivacity.
I love a big peppery red and the Syrah delivered it. This is a pepper bomb with a long finish and tannins were simply perfect.  Winemaker Notes:  This juicy and concentrated Syrah from our estate vineyard is loaded with flavors of blackberries, sappy plums, cracked black pepper, dried herbs, and briny olives. We incorporated 45% whole clusters into the mix to add texture, weight, and signature stemmy spice to the wine. If you can't get enough of the Northern Rhône, then this wine is for you.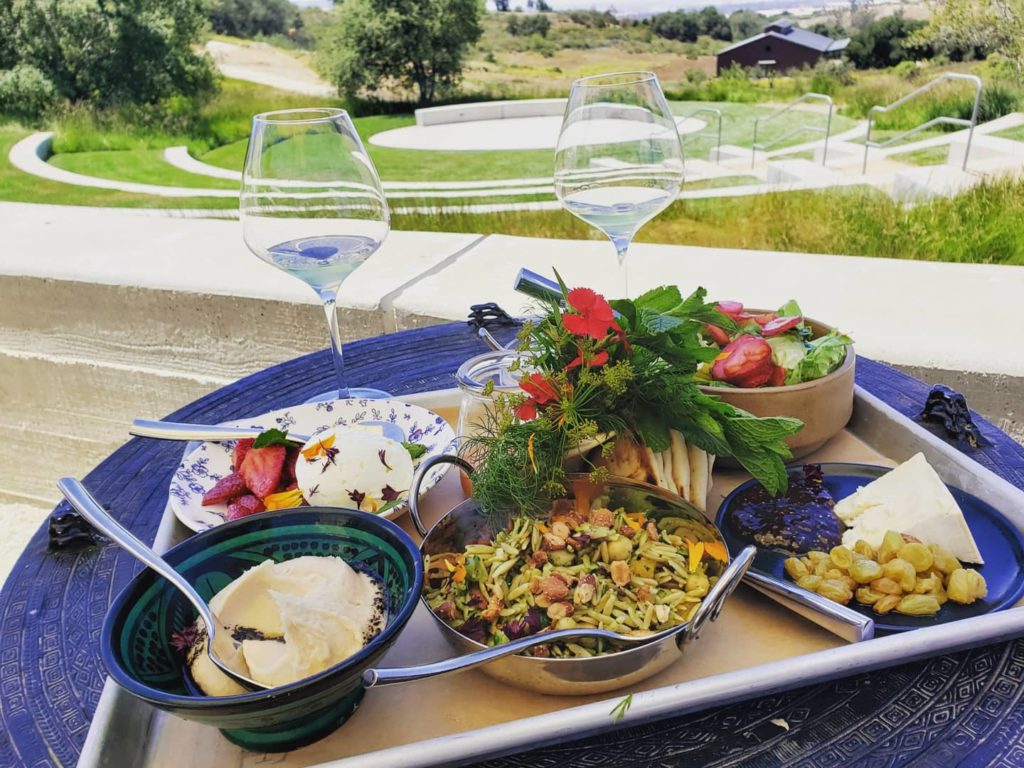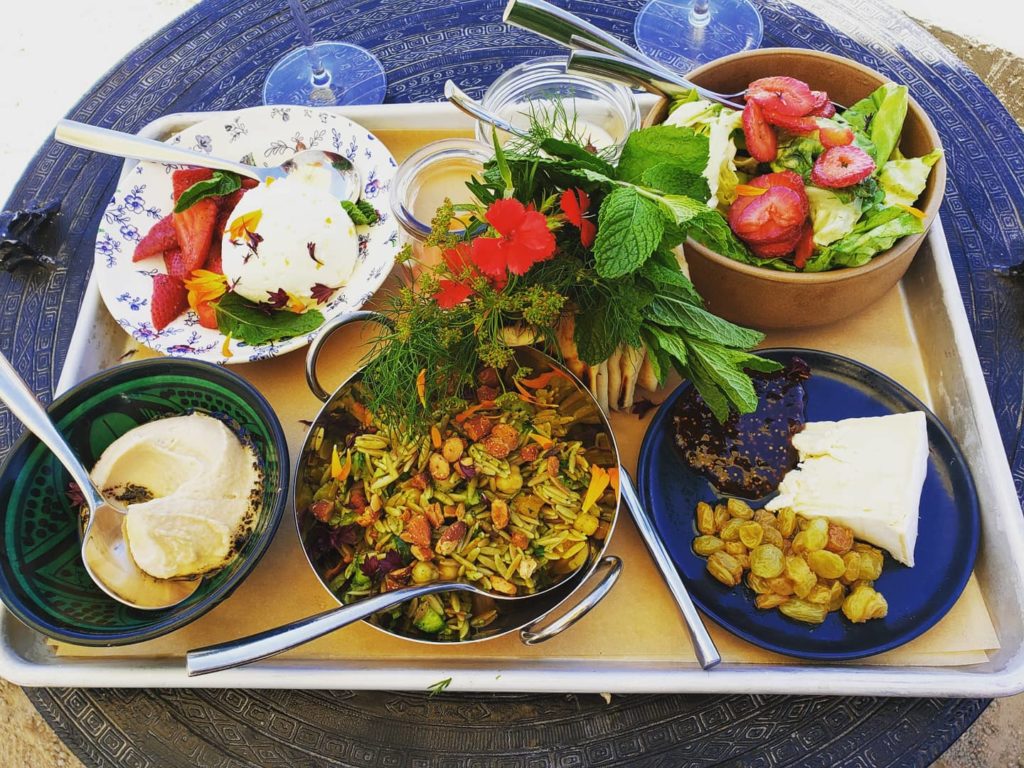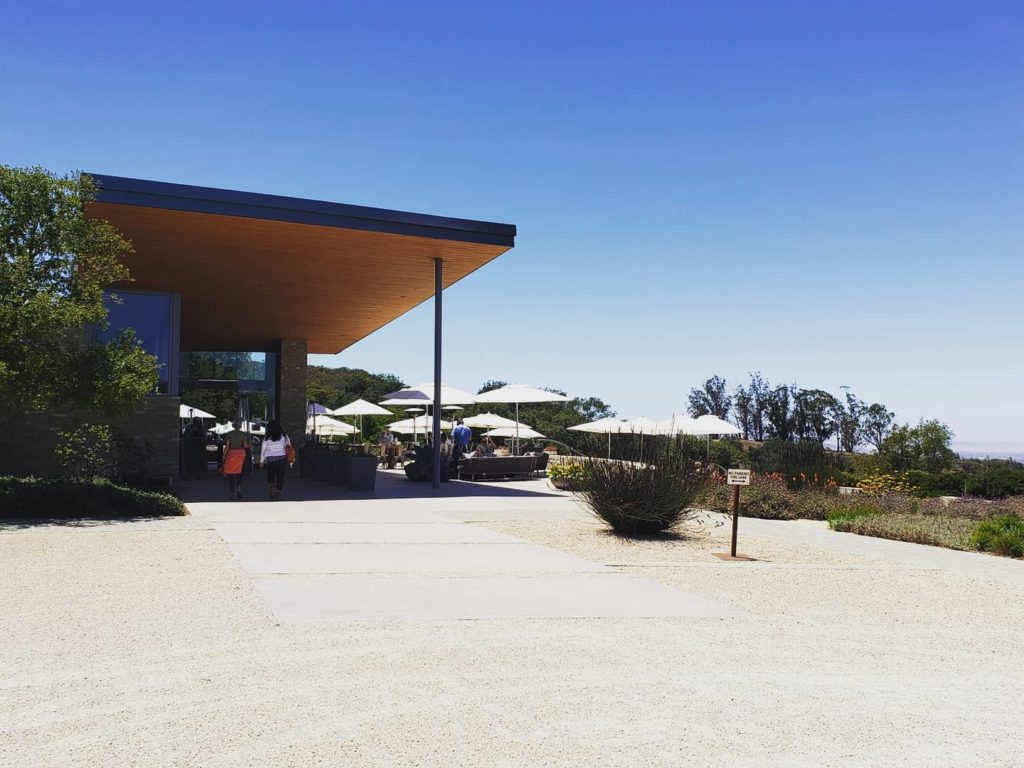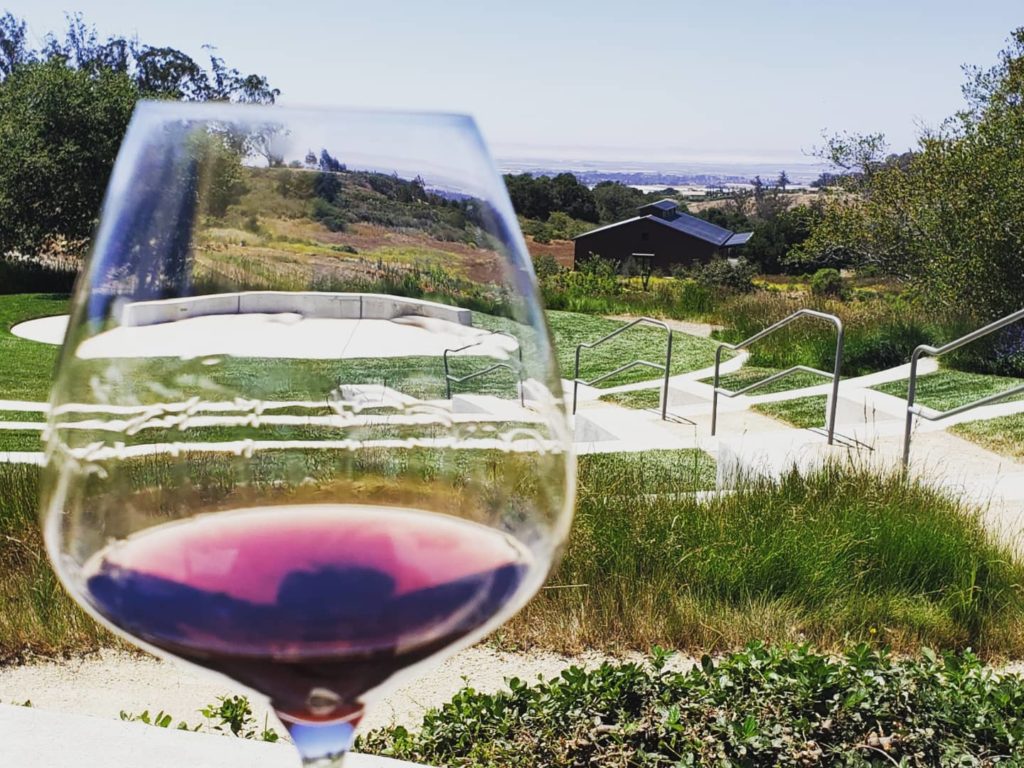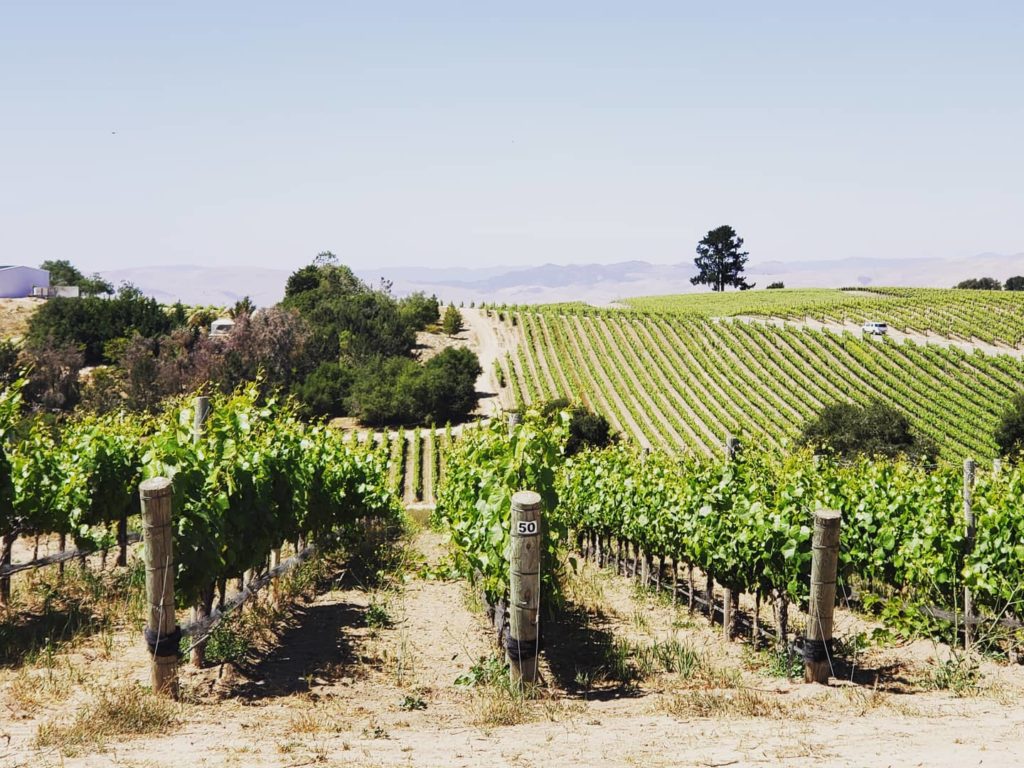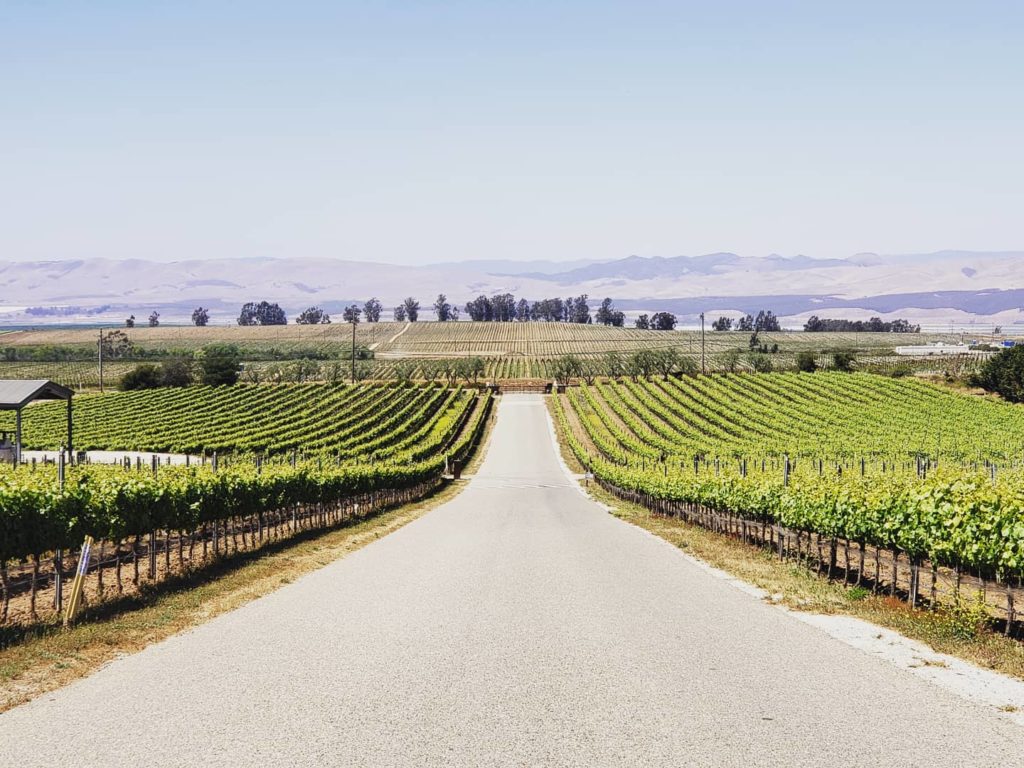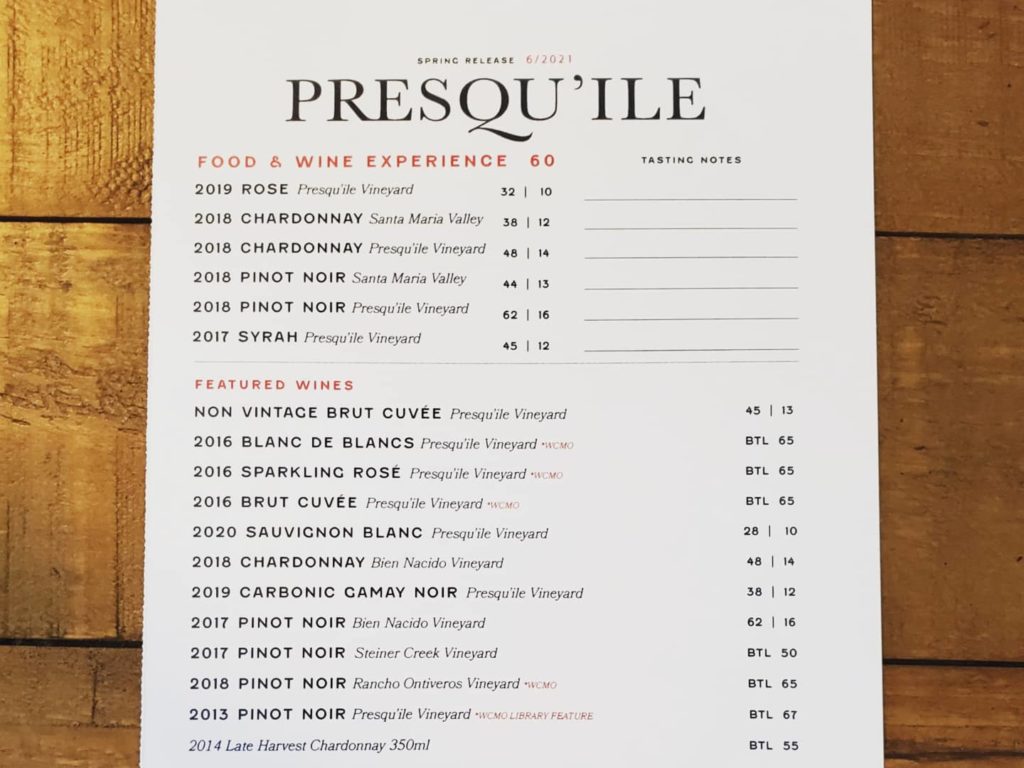 Bien Nacido & Solomon Hills Estates
After visiting various wineries making amazing wines with grapes sourced from Bien Nacido and Solomon Hills Estates, I couldn't leave Santa Barbara County without dropping by the namesake itself.
With a tasting room conveniently located in downtown Los Olivos, I stumbled in on a late Friday afternoon. When I opened the door, I could hear laughter filling the room. A winemaker from a nearby winery was doing a tasting with her husband, two other couples were sharing tips on great wines in Paso Robles, and Hector, the tasting room lead, was joining in the conversations. All welcomed me in and after we confirmed to each other we were all vaccinated (yes part of the new norm), the conversations continued flowing as Hector filled glasses and introduced each wine.
I left that evening not only with some great wine — check out the 2018 Bien Nacido "The Captain" Pinot Noir and the 2018 Bien Nacido Estate Syrah — but also with new friends and a long-awaited sigh of relief. This is what wine tasting is about — great conversation, great wine, and great memories.
2018 Bien Nacido "The Captain" Pinot Noir Winemaker Notes: Hand-harvested at night, fermented with native yeast, and malolactic fermentations. Aged for 16 months in French oak; 45% new. This wine was bottled unfined and unfiltered. Made entirely from the highest and most exposed portion of our vineyard composed of limestone which reveals a classic and dense Pinot Noir profile of black cherry, roasted rhubarb, and fresh leather. This will no doubt be another timeless example of our flagship wine. (WE 96)
2018 Bien Nacido Estate Syrah Winemaker Notes:  Pink peppercorns and violet flowers sprinkled over summer rain moistened soils. It is almost poetic what this wine can say. A true Midsummer Night's Dream, the liveliness of the fruit is faultless. Crunchy blueberry, lingonberry, and spicy black currants. You can expect olive brine and roasted meats to evolve with 5-8 years in bottle, but the youth and vigor of this Syrah will stick around for a while.  Hand-harvested at night and fermented with native yeast and malolactic fermentations. Aged 16 months in French oak; 25% new. This wine was bottled unfined and unfiltered. (TP 95; WE 93)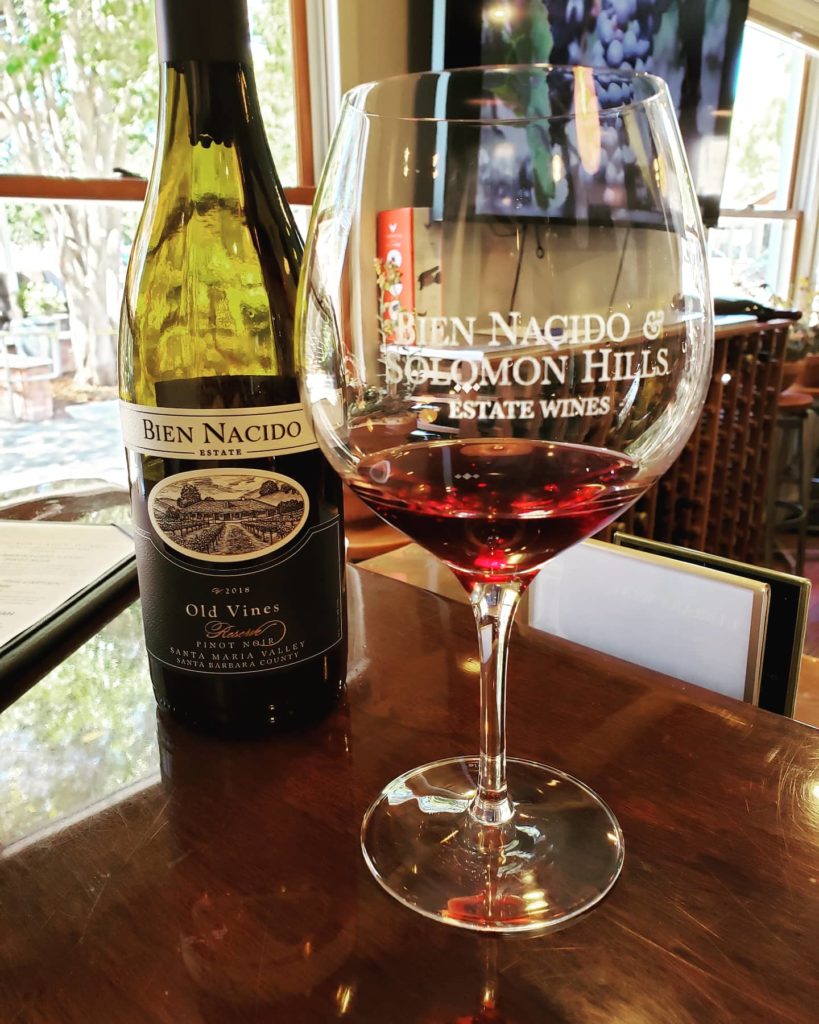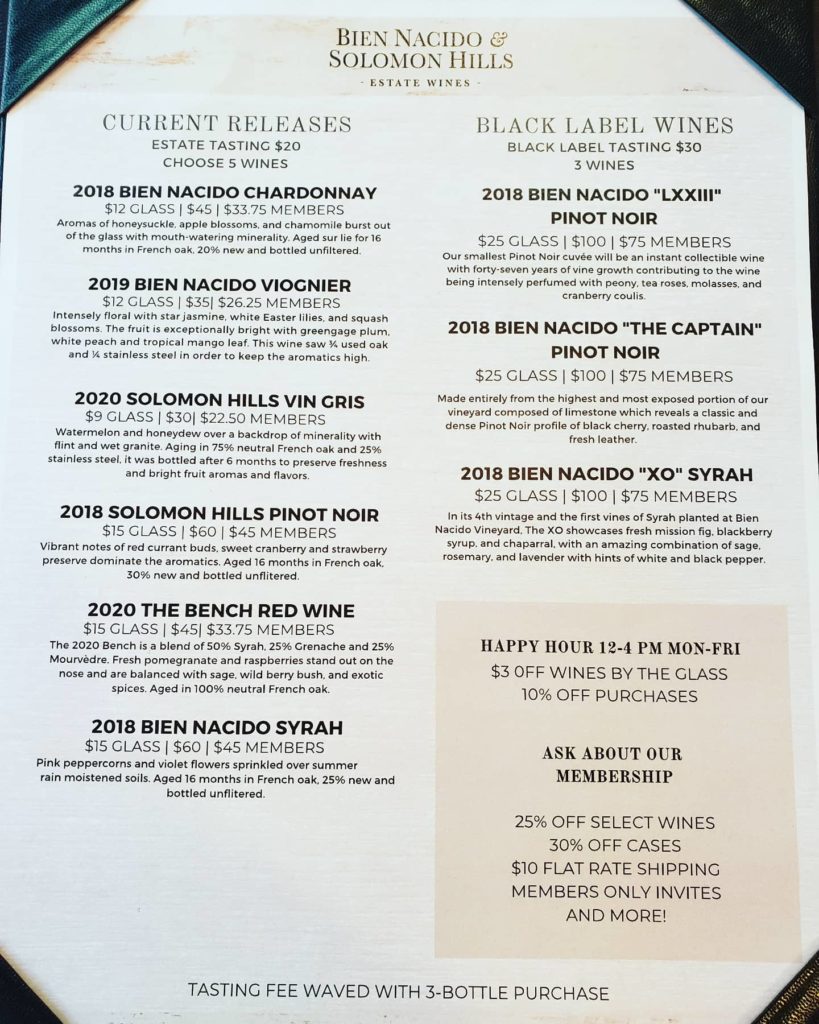 DAY 3
Sanford Winery
Beautiful afternoon at Sanford Winery — the place where it all started for the cool climate Sta. Rita Hills AVA. Home to the oldest Pinot Noir vines in Santa Barbara County and a delicious 2020 Rosé of Pinot Noir. This has an amazing QPR and something anyone would thoroughly enjoy poolside on a hot summer day.  Winemaker Notes:  Our Rosé of Pinot Noir is from our two estate vineyards, the iconic Sanford & Benedict Vineyard and La Rinconada. After gently pressing the whole clusters, the lightly colored juice was fermented at cool temperatures in stainless steel tanks. This technique retains the bright fruit character and crisp acidity. Aged in stainless steel for six months gives additional complexity and texture. This salmon-colored wine has enticing aromas of fresh strawberry, orange peel, and cotton candy. The brightness of this Rosé allows it to pair well with a wide range of foods, such as grilled seafood, spicy dishes, and charcuterie.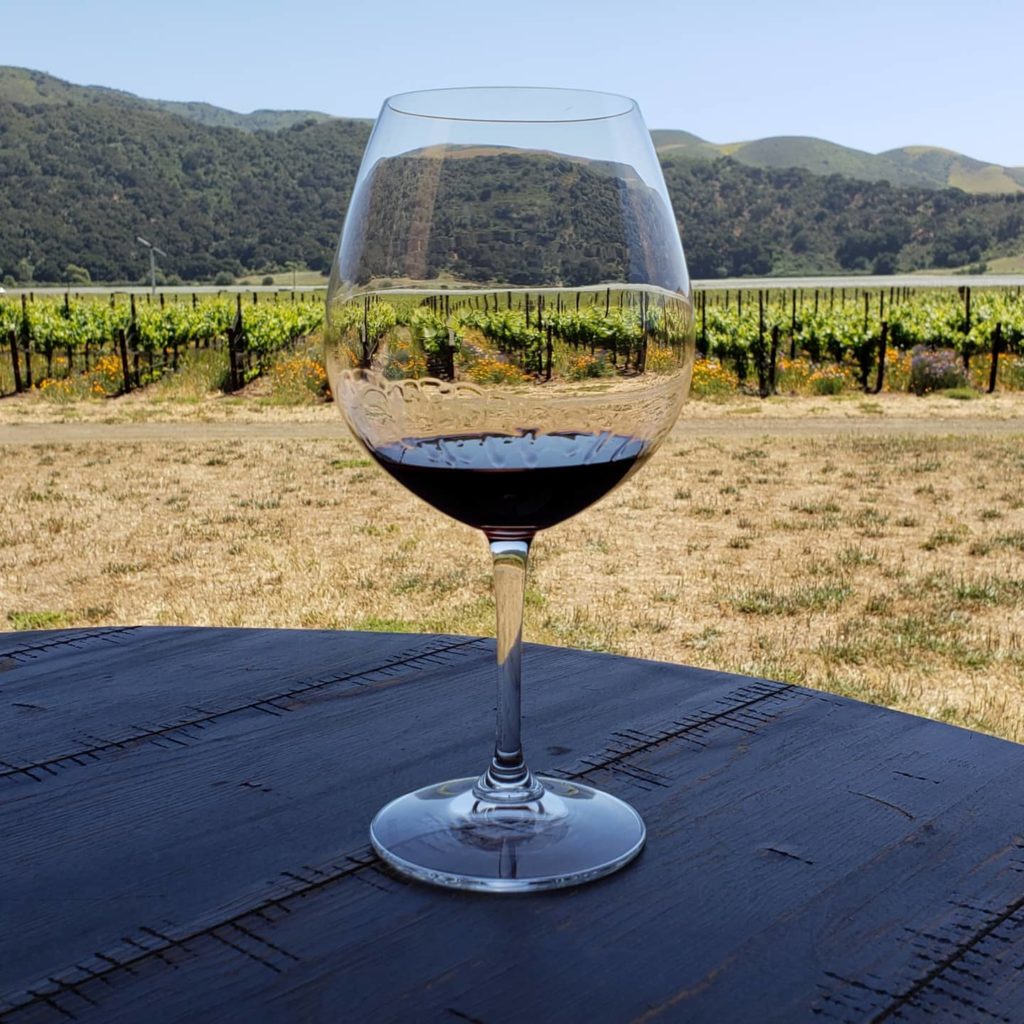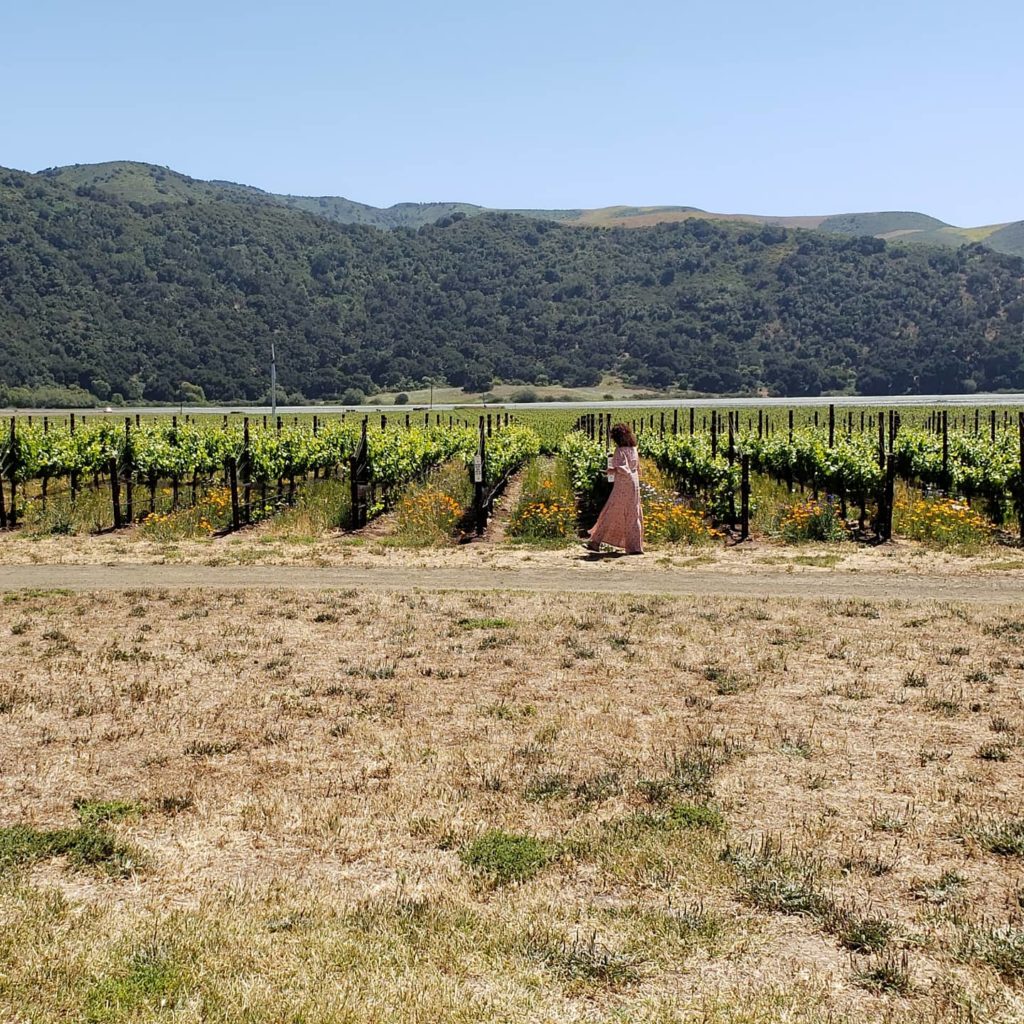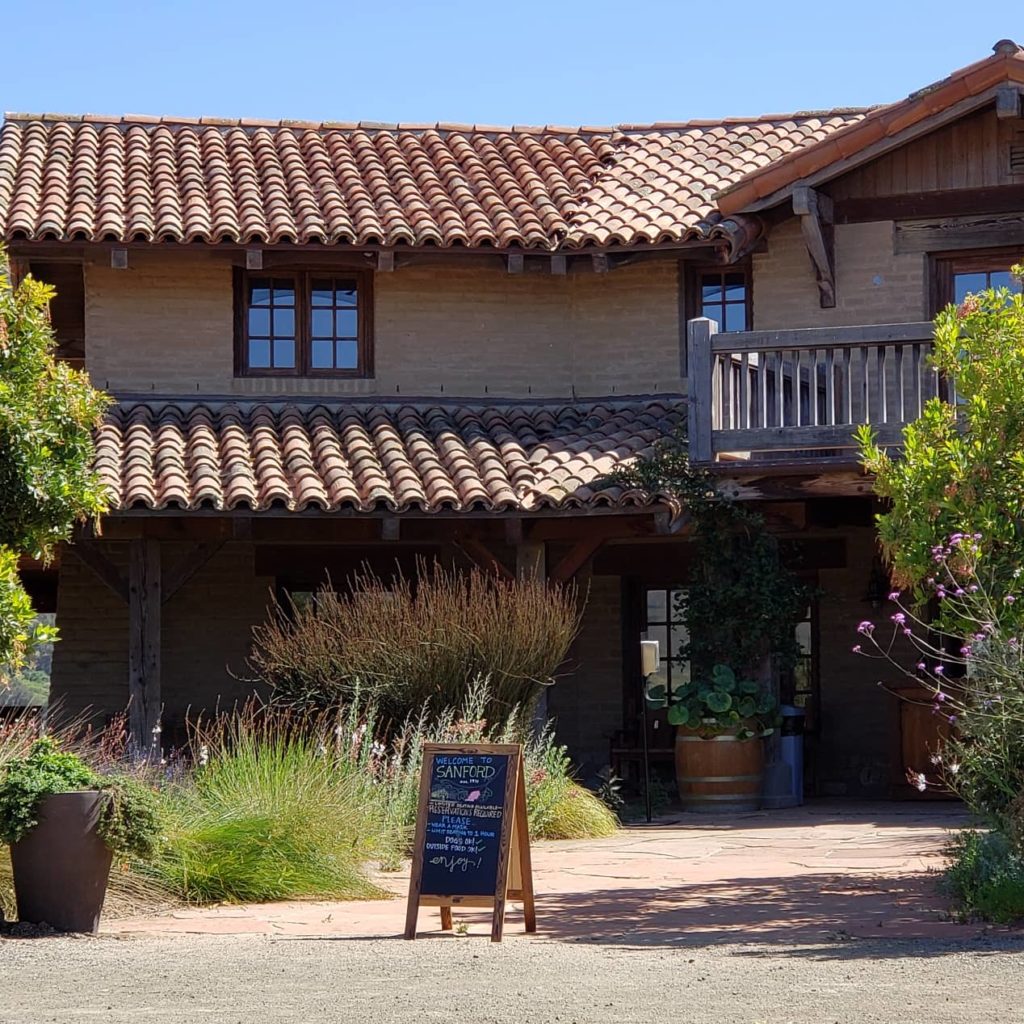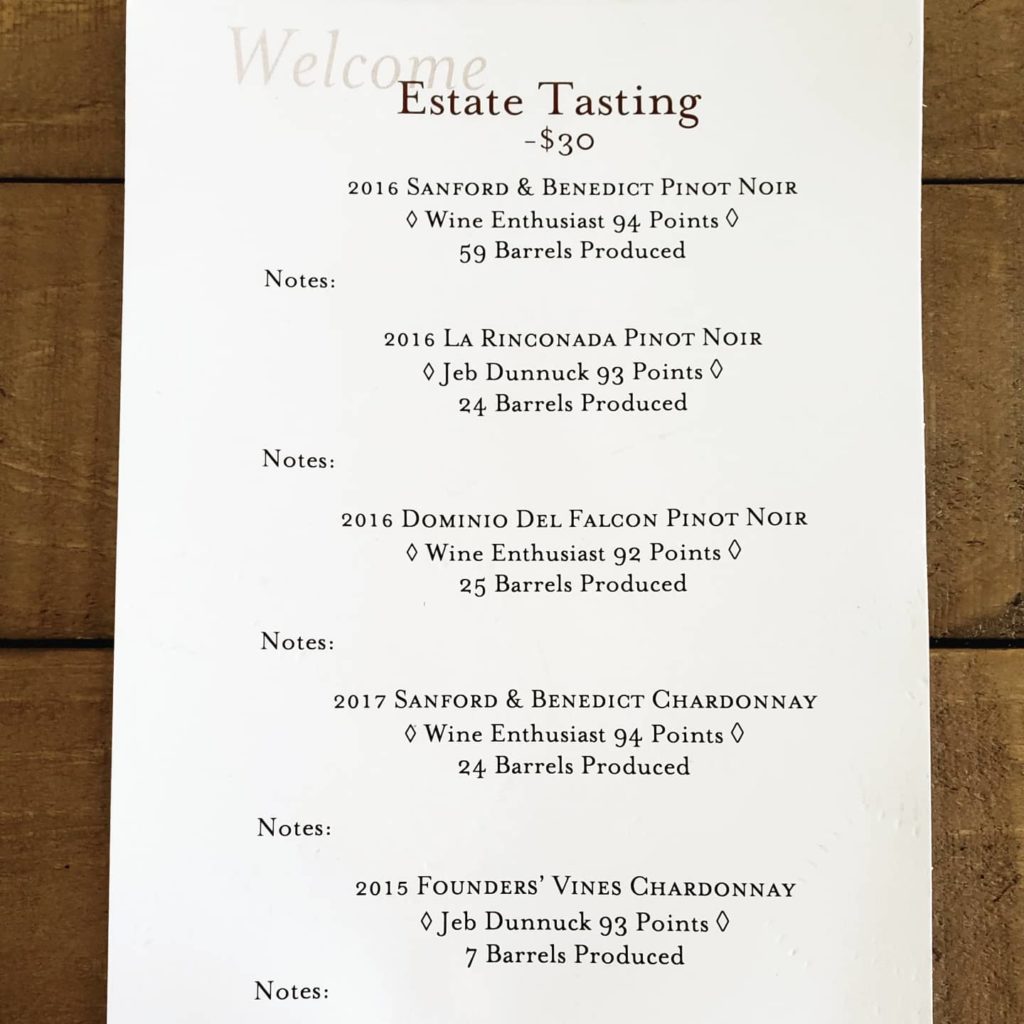 Melville Winery
Alright my Wine Bounty friends, consider this post a placeholder. I stopped by Melville Winery for a quick tasting and ended up staying for hours. More to come on this gem in a future post, but here is a list of the wines I picked up. Definitely wanted more given the QPR across-the-board:
2018 Melville Estate Sta. Rita Hills Chardonnay, Winemaker Notes: This wine is 100% from our Sta. Rita Hills estate and is a combination of clones 4, 76, and 95, along with Mount Eden, Hanzell, Hudson, Wente and Melville selections. Our chardonnay vines were planted in 1997, predominantly on the west side of our estate where we have varying degrees of sand. Because the west side receives the brunt of brutally cold ocean-winds and grows in our nutrient deficient, well-drained soils, we feel our chardonnay always captures the vibrancy, minerality, and concentrated flavors that are hallmarks of our appellation. Our densely planted vineyard is harvested by hand then gently whole-cluster pressed, cold settled overnight and transferred by gravity to barrel for fermentation in neutral French oak barrels (15+ years old), with zero malolactic and sur lie aging without any lees disturbance. Yields were 3.1 lbs/vine (2.8 tons/acre). (JD 93; AG 92; WA 92)
2019 Melville Estate Sta. Rita Hills Pinot Noir, Winemaker Notes: This is 100% Melville fruit from our Sta. Rita Hills estate and is a collection of sixteen pinot noir clones. 40% of the fruit was fermented as whole-clusters with 60% gently de- stemmed in small (1.5 ton) open-top fermenters. Total skin and stem contact averaged 30 days (7-day cold soak, 2+ weeks of fermentation and 1+ week extended maceration). From the press, the wine was transferred directly into neutral barrel (15+ year old French oak), where it remained sur lie without sulfur until July, when it was gently racked for the first time and prepared for bottling in August. Yields were 1.7 lbs/vine (1.5 tons/acre). (WE 95)
2019 Melville Terraces Pinot Noir, Winemaker Notes: Small Lot Collection. On the west side of our property, the three undulating slopes of Terraces are planted on clay-rich loam and calcareous shale soils totaling 4.9 acres. The combined sections wrap 120 degrees around Block M on the mesa above and face west, lying completely exposed to the elements, enduring severe wind pressure, several different sun exposures and challenging drainage issues. Planted to five different clones of Pinot Noir: Swan, Mount Eden, 115, 667 and 777, resulting in a unique combination of older California field selections and newer Dijonnaise clonal material. 50% of the fruit was gently de-stemmed with 50% remaining as whole clusters.
2018 Melville Estate Donna's Block Syrah, Winemaker Notes: Named for Ron Melville's wife, Donna's Block is planted atop twenty feet of sand in the northern section of our eastside vineyard and is composed of equal parts clone 1 and Estrella selection. Fermented with 100% whole clusters and aged in neutral barrel, this wine provides vividly enhanced aromatics and structure making it demonstrative of the extremely cold climate of the site on which it is grown. Fruit was fermented in small 1.5 ton open-top fermenters with total skin and stem contact averaging 35 days (7 day cold soak, 2+ weeks fermentation and 1+ week extended maceration). From the basket press, the wine was transferred directly into neutral French oak barrels where it remained sur lie before being prepared for bottling in March 2020. (WE 96)
2016 Melville High Density Syrah, Winemaker Notes:  Located in the northwest of our tasting room, this block is planted at a density of 4' x 3', which is very compact and how we arrived at the name.  The High Density Syrah block endures naturally stressed conditions where the competition for nutrients, water, and sun are intensified.  This 1/3 acre section is a collection of eight Syrah clones and is the only Syrah bottling where all clones are co-fermented and the fruit is 100% de-stemmed.  A mere 51 cases produced – this gem won't last for long!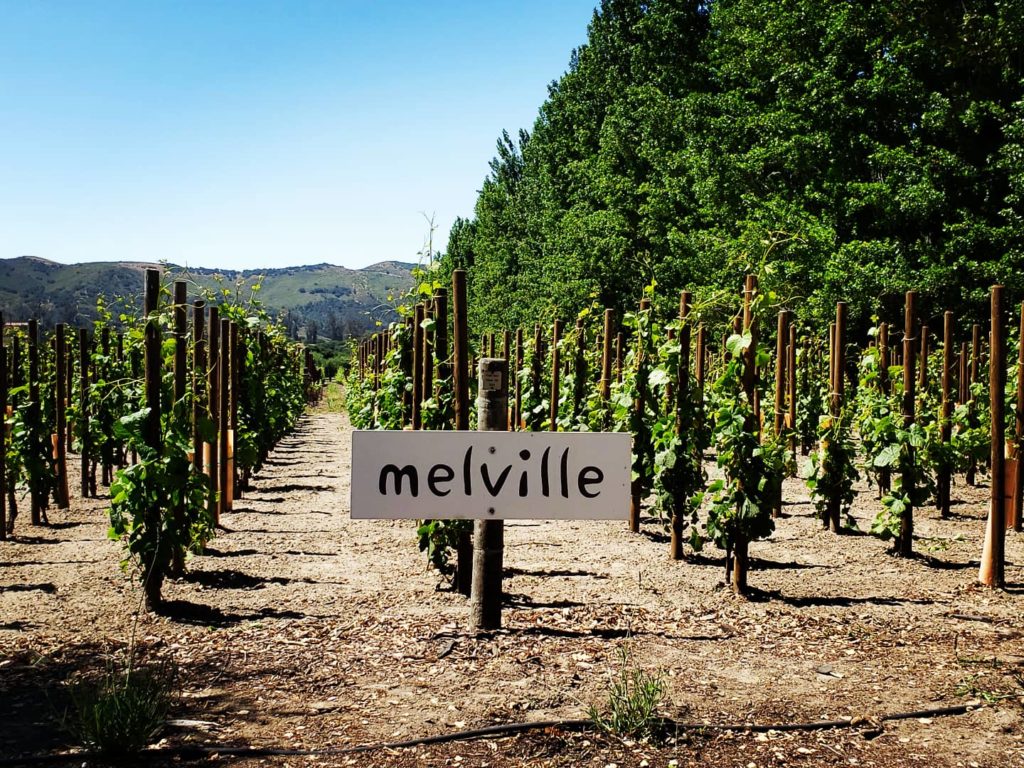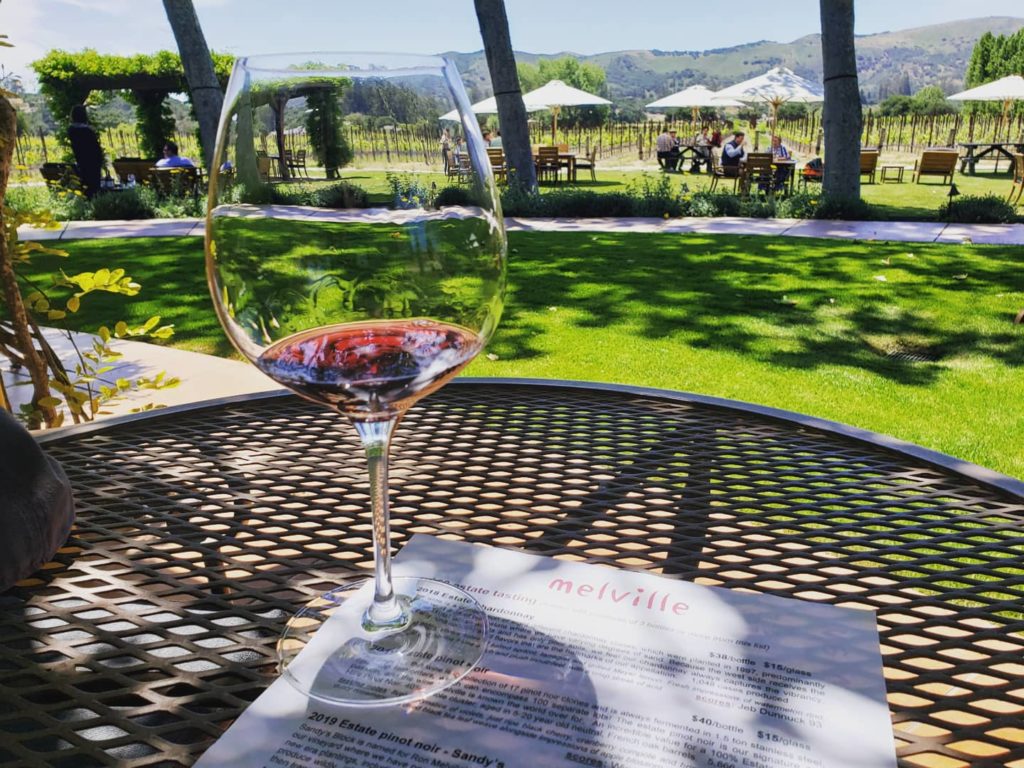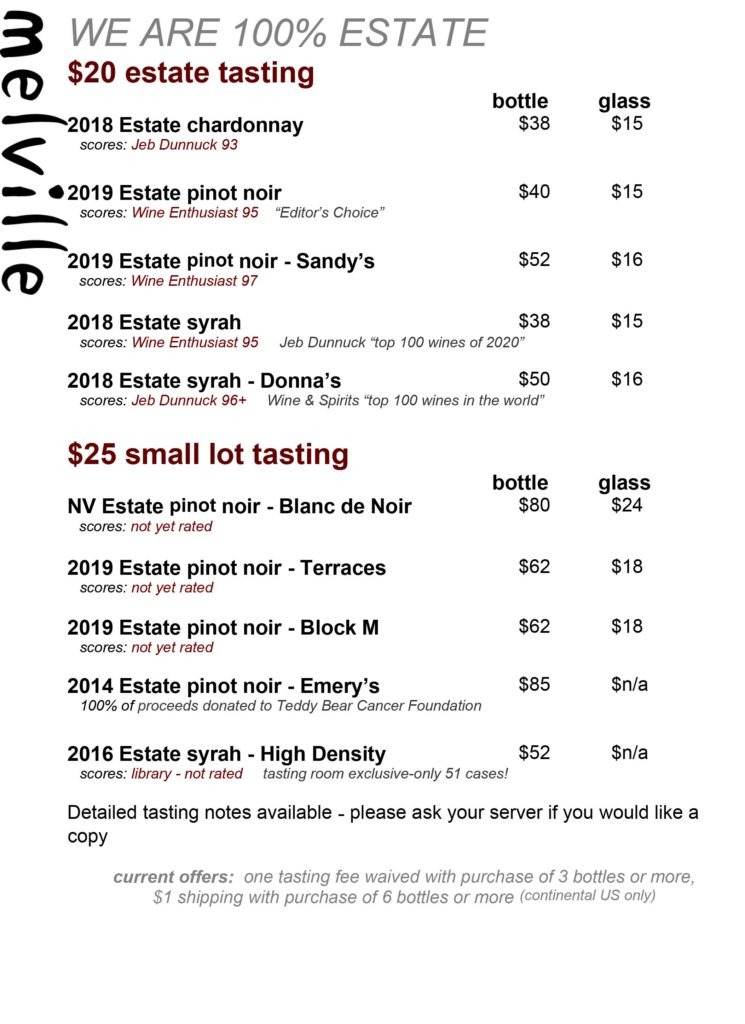 Did you like this content? If you did, let us know and share it with your friends.
This page contains affiliate links. We receive a small compensation when you purchase through affiliate links. While clicking these links won't cost you a cent, it will help us keep the lights on and buy more wine. To find out more, click here.