Nestled in the bucolic rolling hills of Ballard Canyon, in the heart of Santa Barbara's Wine Country, you'll find Rusack Vineyards. Boasting a rich lineage, captivating landscapes, and a striking portfolio of wines, Rusack offers an immersive wine tasting experience that is as intriguing as it is delightful.
The Story of Rusack Vineyards
The tale of Rusack Vineyards is one of devotion and perseverance. Geoff and Alison Rusack took over the 48-acre property in 1995, driven by their shared passion for viticulture and their aspiration to honor the heritage of Santa Barbara's Wine Country. They discovered this shared passion following a fortuitous blind date and the rest was history. Both located in Los Angeles at the time, Geoff was a producer turned defense lawyer and Alison — following her graduation from my alma mater, Stanford University — started her own career in the entertainment industry at Disney. With their children in tow, the Rusack's took a leap of faith and turned a vineyard without an identity into what it is today. Renowned as a dedicated steward of the land, Rusack Vineyards celebrates the rich tapestry of its surrounding terroir while continually reaching for new heights in innovative winemaking.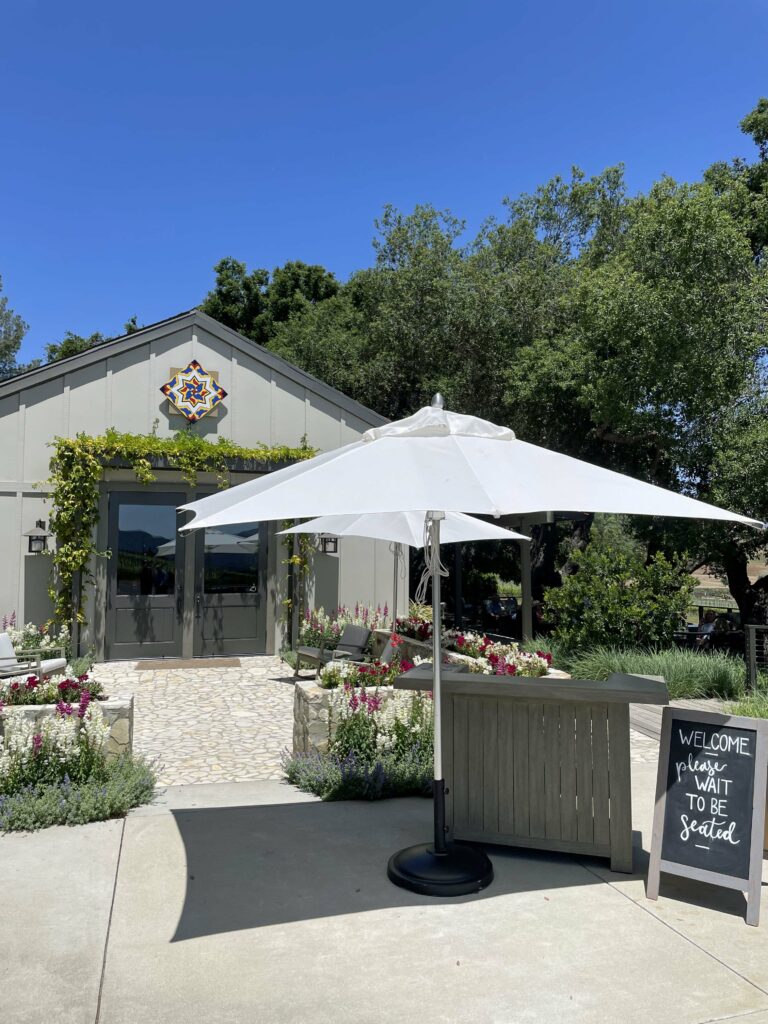 A Vineyard Blessed by Mother Nature
The beauty of Rusack Vineyards extends far beyond its lush, manicured vines. The winery's scenic property, encased by majestic oak trees and offering sweeping views of the picturesque canyon, is the epitome of tranquility. Bring your own lunch or purchase appetizers at the winery to compliment your tasting. Rusack's stunning outdoor terrace is one not to be missed as you soak in the sights and sounds of the vineyard's natural beauty. It is special in many ways, including being the only on premise tasting room allowed in the surrounding area. Changes to HOA requirements now forbids on site tasting rooms but Rusack Vineyard was fortunately grandfathered in. To taste wines from the surrounding vineyards, you typically have to travel to tasting rooms in downtown Los Olivos, Solvang, or Santa Barbara. But not Rusack, here you sit and sip where the magic happens.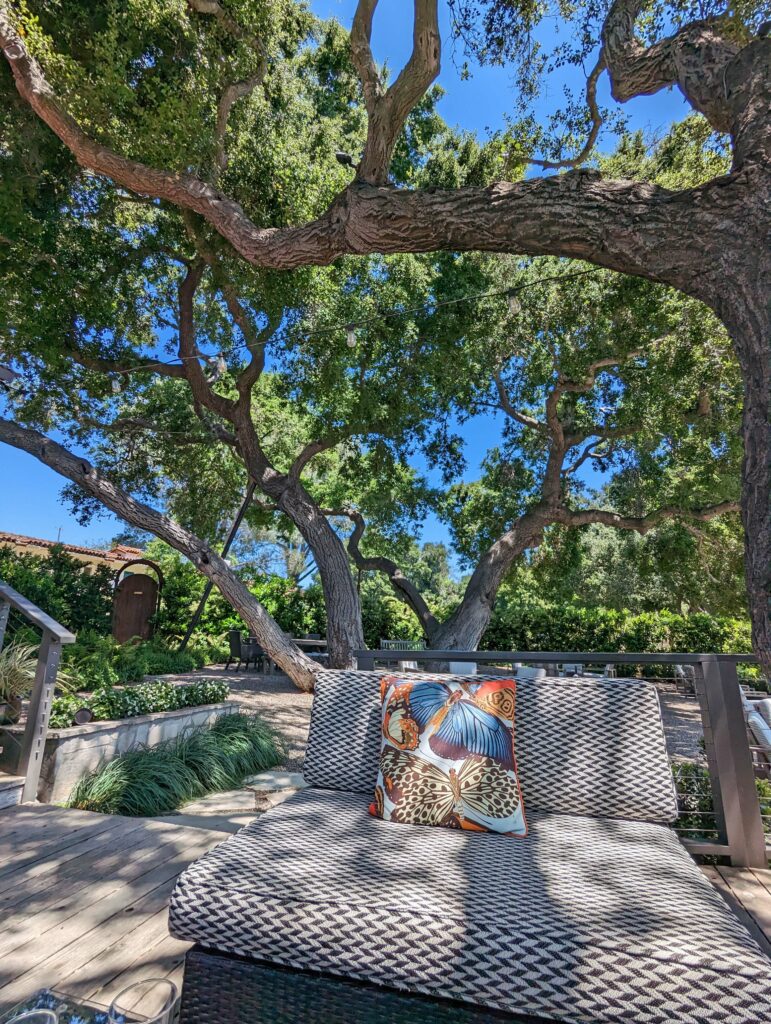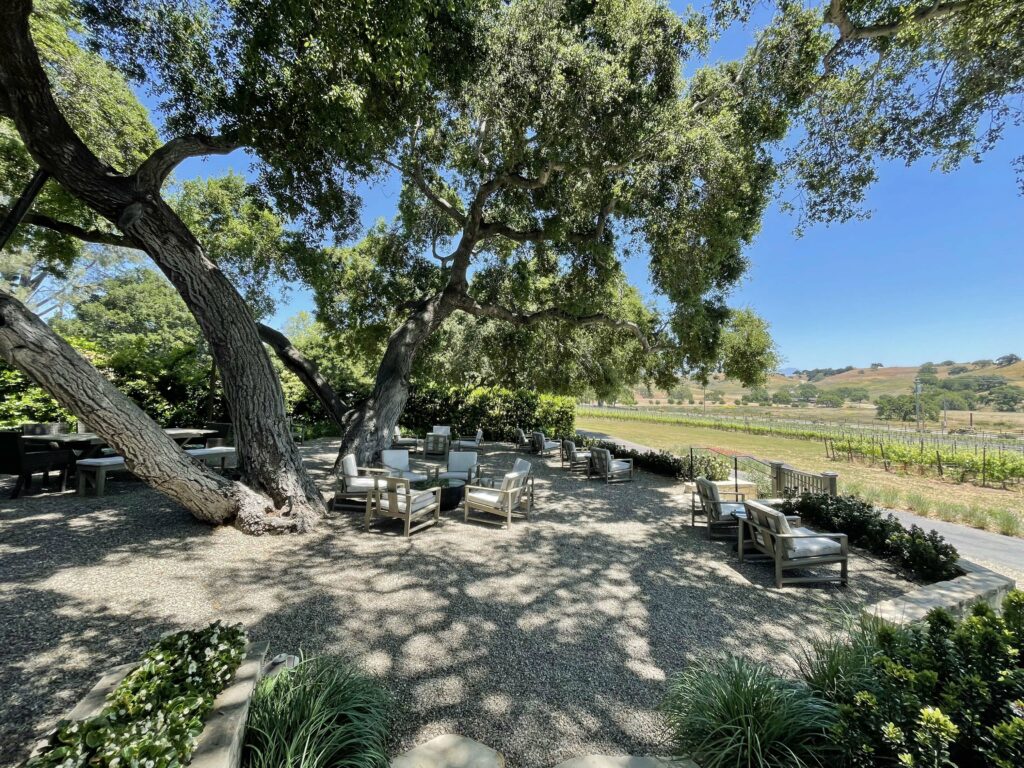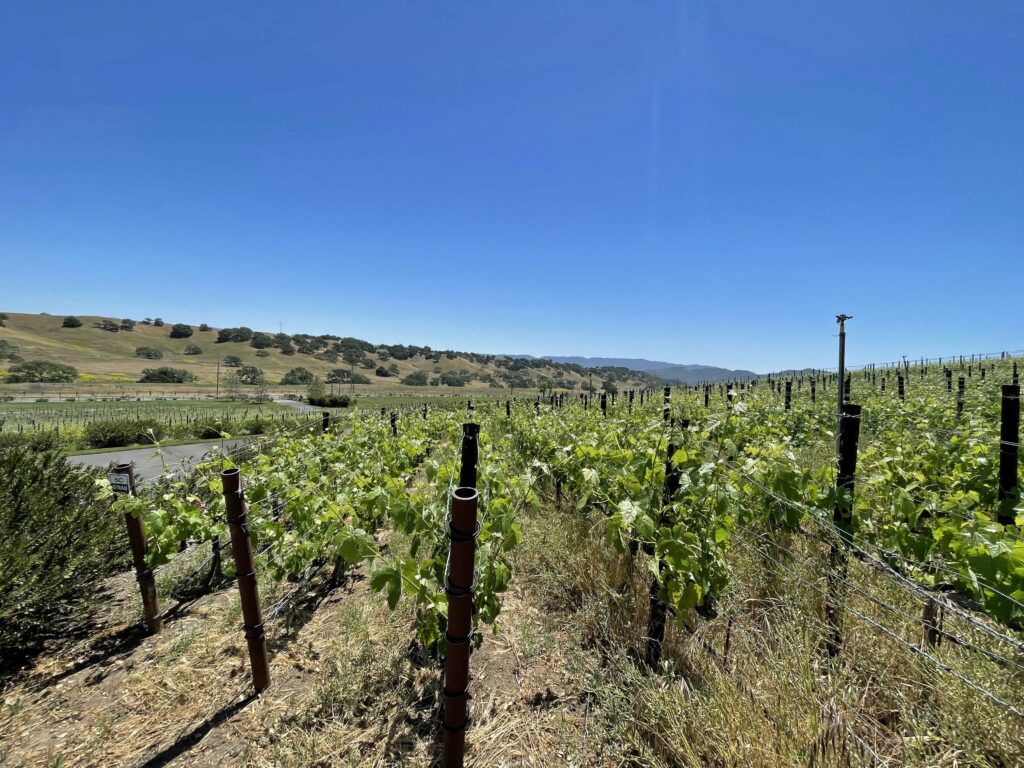 The Wine – A Testament to Dedication and Ingenuity
Rusack's dedication to crafting quality wines is evident in their diverse portfolio. They produce stunning examples of varietals that thrive in Santa Barbara's unique climate, including Chardonnay, Pinot Noir, and Syrah. Each wine showcases a seamless blend of traditional and innovative winemaking techniques, resulting in wines that express the vineyard's terroir with finesse and complexity.
However, for me, what sets Rusack apart is their unique endeavor 26 miles off the coast of Los Angeles on Santa Catalina Island. This ambitious project began in 1997 when Alison Rusack's family, the Wrigleys (of the chewing gum fame), challenged the couple to restore viticulture to the Channel Islands. With this, Rusack embarked on an unparalleled journey, planting vines on this remote island and breathing new life into a wine region that had lain dormant since Prohibition.
That's right, this isn't the first vineyard found on the islands off the Coast of Southern California. Indeed, the Zinfandel vines that now form part of the vineyard were transplanted from Zinfandel vines of Justinian Caire, a San Francisco businessman who brought the grapes to Santa Cruz Island in 1884. While Prohibition and the Great Depression brought a swift end in the early 1930s to that journey, the vines, along with plantings of Chardonnay and Pinot Noir, now live on at Rusack's El Rancho Escondido on Santa Catalina Island.
El Rancho Escondido, or "The Hidden Ranch", sits beneath Santa Catalina Island's mountaintop airport and overlooks the western coastline. It is truly a labor of love for the Rusack's and their head winemaker, Steven Gerbac, as the cost to produce a bottle far exceeds the retail price. Indeed, the Rusack's had to scrap the entire 2020 vintage because pandemic restrictions did not allow them to remove the grapes to the mainland for processing. So, yes, they are not only unique, but truly a bargain. And how does the wine taste? Unfortunately, during our visit only the 2021 Pinot Noir was available but it was a treat for the senses; deceivingly light in color but revealing a hidden treasure of aromas and flavors that uniquely express the island's distinct maritime climate. The wine was characterized by minerality and a lively, fresh salinity — you could literally smell and taste the ocean breeze. This was followed by a burst of red fruit mixed with earth, leather, and spice. Such a unique experience, offering a taste of an almost-forgotten viticultural past.
A visit to Rusack Vineyards offers more than just wine tasting. It is a journey that indulges the senses, celebrates the intricate relationship between land and vine, and tells a story of vision, passion, and commitment to excellence. From the Santa Catalina Island wines' unique maritime allure to the tranquil beauty of the Ballard Canyon estate, Rusack Vineyards invites you to discover, sip, and revel in an extraordinary journey.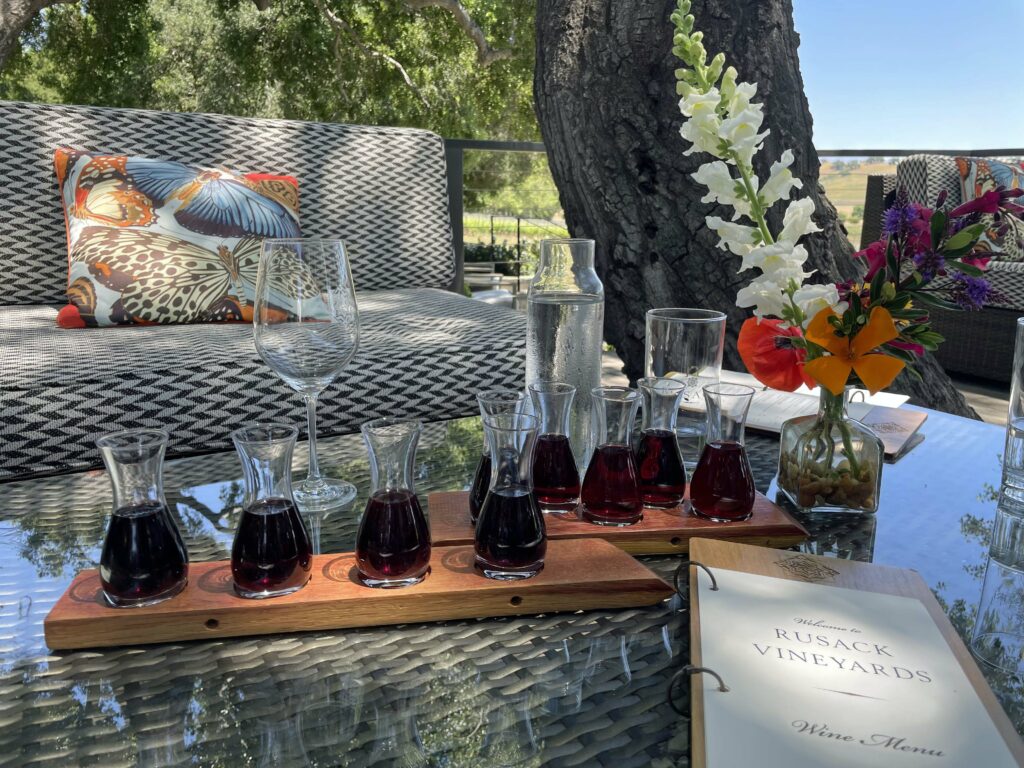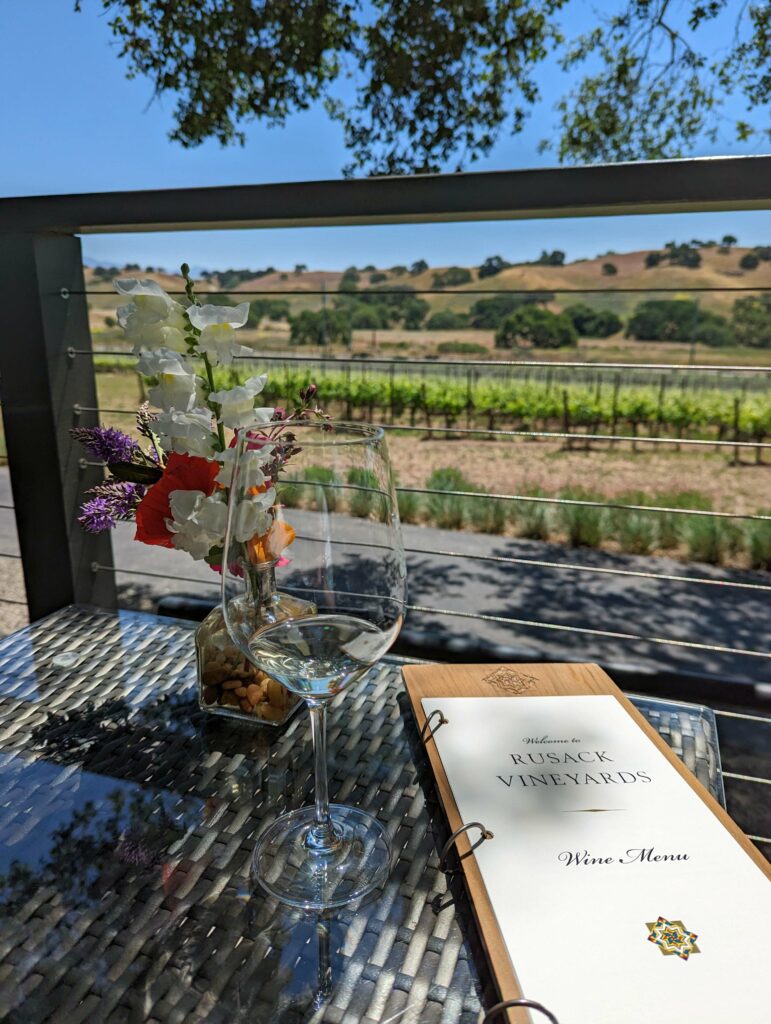 Did you like this content? If you did, let us know and share it with your friends.
This page contains affiliate links. We receive a small compensation when you purchase through affiliate links. While clicking these links won't cost you a cent, it will help us keep the lights on and buy more wine. To find out more, click here.