Nestled between Sacramento and Stockton, about two-hours east of San Francisco, lies a lesser known California wine region, Lodi. While it doesn't flow of the tip of the tongue as easily as Napa or Sonoma, Lodi has been a critically-important grape growing region for over a century. Many well-known wineries throughout California and abroad have been blending Lodi grapes into their premium wines for decades. Indeed, Lodi has the highest concentration of old vines in the country thanks to its sandy soil components, a medium that luckily stunted the spread of phylloxera in the region.
As temperatures rise in the Lodi valleys, cool air comes from the San Francisco Bay and the delta region, creating a unique climate. While the hot days and cool nights have been prized for growing red varietals like Zinfandel, Lodi's diverse micro-climates and soils have made the region ideal for far more varietals, nearly 125 of them! Couple that with fair market land value (compared to off-the-chart prices in sister wine regions), and you have a recipe for potentially high-quality wine at bargain prices.
No winery knows this better than Oak Ridge. Oak Ridge Winery is a Lodi institution whose journey started back in 1906 when Angelo and Luisa Maggio immigrated to the San Francisco Bay Area from Genoa, Italy. In 1928, they became landowners and farmers in Lodi, growing grapes. In 1936, Angelo used his knowledge of farming and turned it into winemaking, via a newly-formed winery cooperative for local farmers in the region, East Side Winery.
Through the years, Angelo's son, Roy, and eventually grandson, Rudy, joined in the efforts. In 2002, when the East Side Winery cooperative filed for bankruptcy, Rudy saw an opportunity to firmly plant the family business in winemaking. The Maggios purchased East Side Winery and turned it into Oak Ridge. While they accomplished this initially through a partnership with friends, today Oak Ridge is 100 percent Maggio-owned and operated. And in a traditionally male-dominated industry, the patriarchs have now given way to the matriarchs: Oak Ridge rests in the hands of Rudy's three daughters.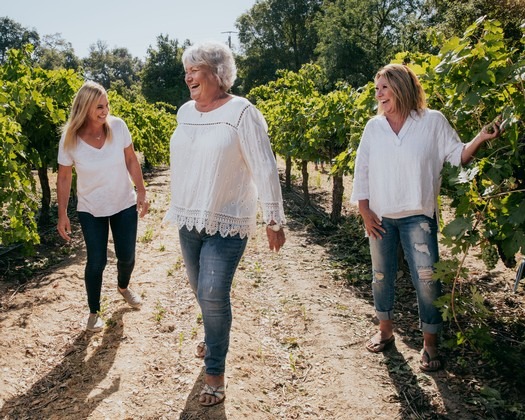 Socially Active
Raquel Casity (General Manager & Partner), Lisa Kammerer (Hospitality Manager & Partner), and Shelly Maggio Woltkamp (Brand Ambassador & Partner) are at the helm of Oak Ridge Winery's 2,500 acres of estate vineyards, 8 million gallons of tank space, numerous wine brands, and businesses spanning bulk wine, custom blends, private labels, and grape sales. Oak Ridge is serious stuff and serious about their commitment to Diversity, Equity, and Inclusion (DEI), particularly on gender inequities in the wine world.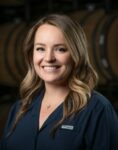 Besides being owned and operated by the Maggio sisters, the Chief Winemaker is Laura Chadwell a native of the region and former winemaker at powerhouse Constellation brands. The assistant winemakers are also female and many of the top management positions across the company are female, including nearly half the marketing team.
In September, Oak Ridge joined Women of the Vine & Spirits (WOTVS), a leading worldwide membership organization dedicated to pushing the wine, beer, and spirits industry toward a more diverse, equitable, and inclusive era that empowers all to succeed.
Socially Responsible
In addition to being firmly rooted in DEI efforts, Oak Ridge is committed to environmental responsibility and sustainability. The winery's grapes are certified through the Lodi Rules program; a third-party certification program created for the Lodi Appellation.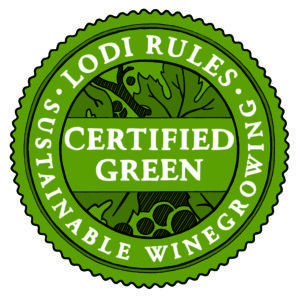 The program ensures the use of sustainable farming practices governing everything from water use to pest management to preserving the biodiversity of the land. The program also emphasizes community engagement, since sustainability takes a village. Significantly, all Lodi Rule standards (of which there are over 100 of them!) have been peer-reviewed by well-regarded scientists, members of the academic community, and environmental organizations. The standards are the most thoroughly and rigorously vetted set of sustainability practices in California's viticulture industry.
While all of this is welcome news to Wine Bounty, the proof is still in the pudding. Bring on the wine!
So-cially Delicious!
We had the opportunity to pop a few bottles with Oak Ridge Winery's Business Development Manager for the Western Region, Leonard Hinzo. Growing up in California, I've heard about Oak Ridge for years but never had the opportunity to properly taste their offerings. And given the crazy price point that Oak Ridge prides itself on (most bottles are sub $20!), this seemed like the perfect opportunity for Wine Bounty to see what the fuss is all about.
I was already loving the Maggio's strong connection to family, wine, and the land, as well as their commitment to DEI and sustainability, so I have to admit there were some rose-colored glasses leading up to the tasting. But in proper fashion, I took them off the day of the tasting, invited a few friends over, prepared a grazing feast, and let Leonard show us the magic.
Leonard choose to focus on two labels from Oak Ridge's wide and diverse portfolio, the 1906 Vintners and Old Soul lines.
There is a lot more on each of the bottles tasted below, but what became clear from the tasting is just how easy these wines are to drink. Extremely versatile to many taste buds, smooth, and balanced. I have to believe this outcome has a lot to do with Chief Winemaker Laura Chadwell's approach to winemaking. A self-described blend master who takes a very hands-on approach to the craft. All of the wines tasted were carefully-crafted blends, excluding the Chardonnay. But even with the Chardonnay, care was given to balance. My takeaway from the experience is that these are social wines through-and-through. They will appeal to a cross section of palates without discriminating. They are the perfect introduction to wine (particularly at the price point!) but equally enjoyable to a seasoned wine lover. You do not lay down bottles of Oak Ridge, you enjoy them . . . and widely. A party, a wedding, a happy hour, or a business cocktail, there is something for everyone and at a price point that will put a smile on anyone's face who has to purchase cases instead of bottles.
Recently, Oak Ridge has also announced that they are looking to the premium market with the launch of the Maggio Estates line. Look out for another article on those in the future. Premium at $35-$40 a bottle? Yes, please. Till then, as always, Happy Hunting!
---
---
Wines Tasted
Prices listed below are current prices on the Oak Ridge Winery website. Worth looking around; some retailers offer even deeper discount!
2019 1906 Vintners Chardonnay ($25; $12.50 on 3+ bottles!)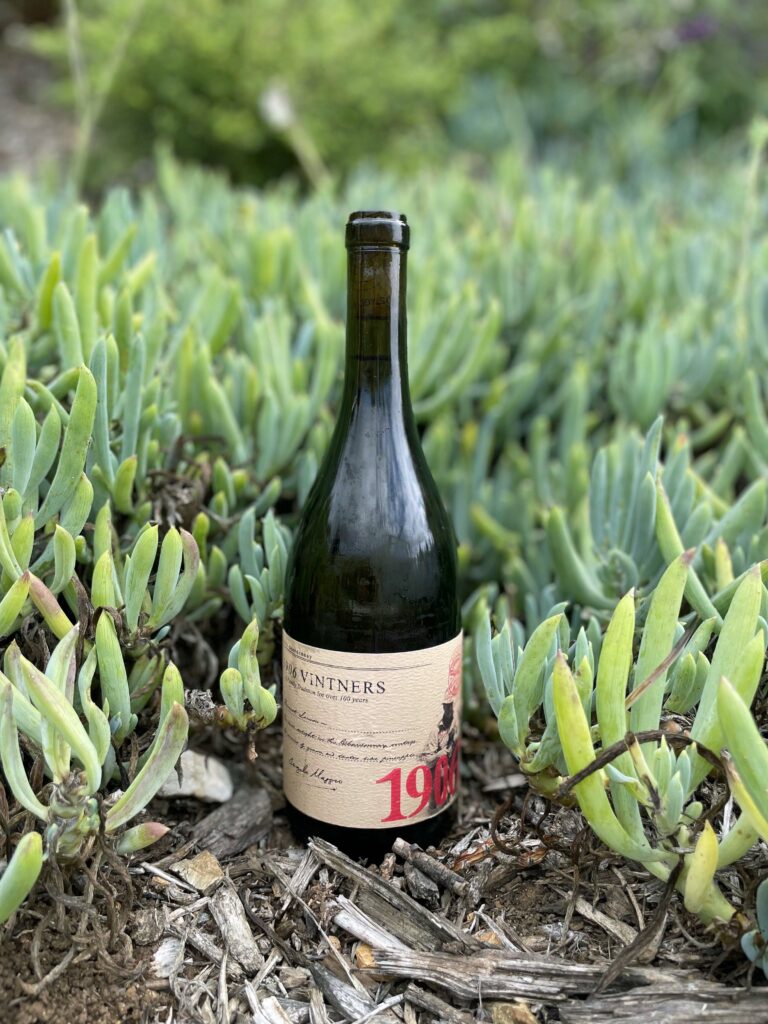 The 1906 Vintners line is paying homage to Angelo and Luisa Maggio's journey to the US in 1906 and is a celebration of exceptional winegrowing and winemaking. Oak Ridge considers this a "premium" offering, likely only second in line to their newest label, Maggio Estates. Yeah, go figure, premium quality, care, and attention at this price? I love it!
100% Chardonnay. Full-bodied with a deep, entrancing gold color. Rich and ripe pears and peach fill the glass with a hint of toasted almonds. Surprisingly this wine is aged for 12 months in French oak barrels. I would have expected far more oakiness, but thankfully it mimics a gentle kiss. For someone who gravitates towards crisp Chardonnays this was a very nice middle ground. Pleasing to traditional California Chardonnay lovers and French Chardonnay lovers alike. It paired perfectly with the Quiche Lorraine I devoured.
2020 Old Soul Pinot Noir ($16)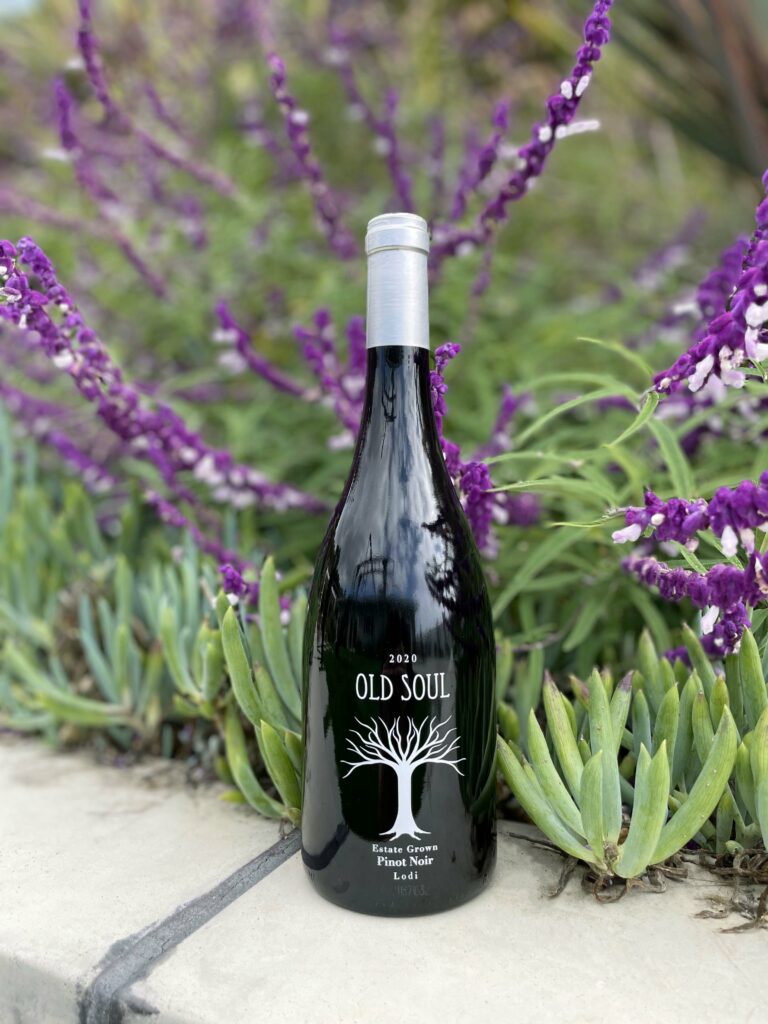 As depicted on the logo, Old Soul is focused on harnessing the essence of the oldest vines on the Oak Ridge property. These are vines (some over 100 years old) that have stood the test of time. We started with the 100 percent estate grown Pinot Noir (fyi, all of Oak Ridge's wines are fully estate grown). While the dominant grape is Pinot Noir, this is a blend of 82% Pinot Noir, 8% Malbec, 5% Petit Verdot, and 5% Petite Sirah.
Upon first whiff, you know this is not your typical Pinot. The often dominant nose of cherry or wet earth isn't present. Instead black plum, followed by tobacco dominate. It is only later that the scent and taste of bing cherry tips you off to its true nature. This wine is smooth and lovely. Appealing to traditional Pinot lovers, but the blend provides a solid opening to those who prefer something bigger.
2020 Old Soul Cabernet Sauvignon ($16)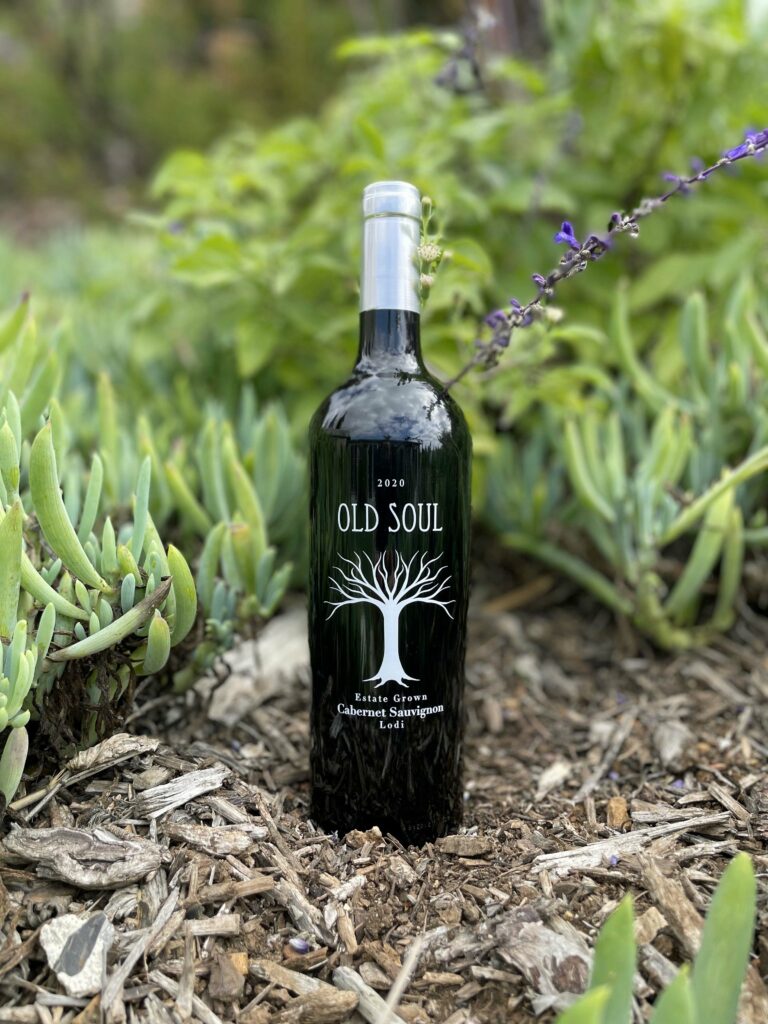 Another blend, this time 93% Cabernet Sauvignon, 3% Petite Sirah, and 4% Merlot. The opening was filled with umami and mushroom scents followed by a cornucopia of dark fruits and a sweet caramel. Pure candy. For a young Cab, I was expecting the wine to bite back at me, but it was fully approachable, balanced, and had an oh-so-smooth finish. Much like the previous wines listed, equally appealing to Cab lovers (like myself!) and those who prefer aged, or softer reds.
2020 Old Soul Old Vine Zinfandel ($16)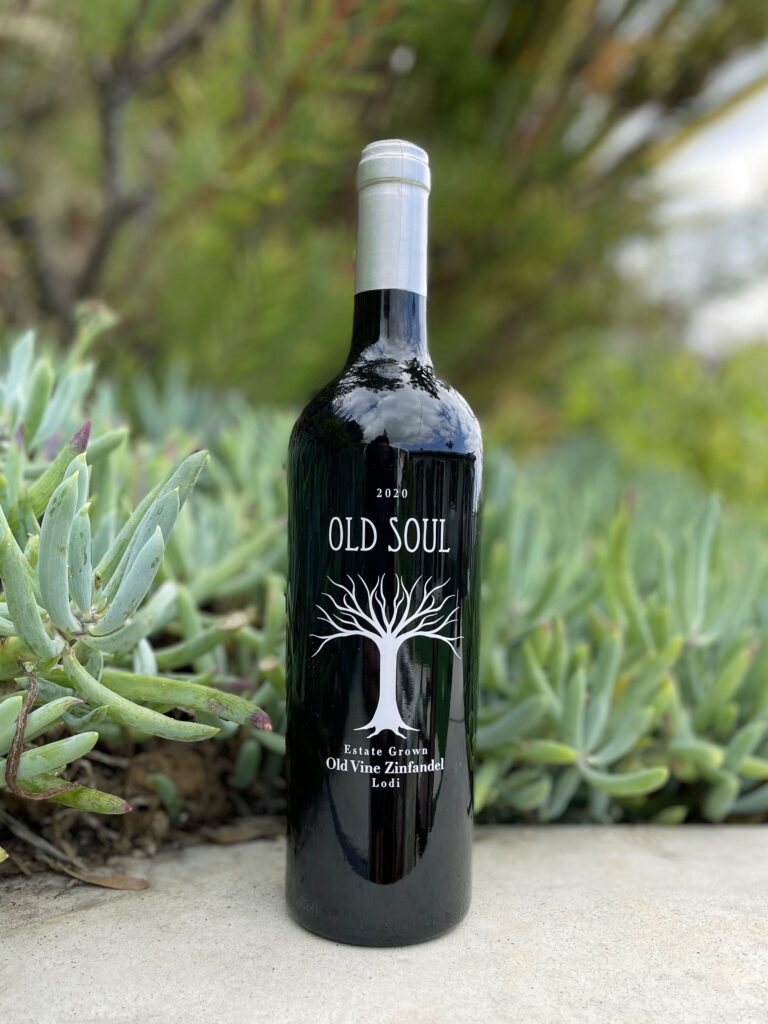 The wine I was most eager to try in the line up, given that Lodi is synonymous with Zinfandel for so many wine lovers. It did not disappoint. A blend of 85% Zinfandel, 10% Petite Sirah, and 5% Cabernet Sauvignon. This was jammy goodness. Blackberry, black plum, and raspberry all swirled together using a cinnamon stick. If you are a Zin lover and looking for something solid and reliable that doesn't break the bank, this is it.
2020 Old Soul Petite Sirah ($16)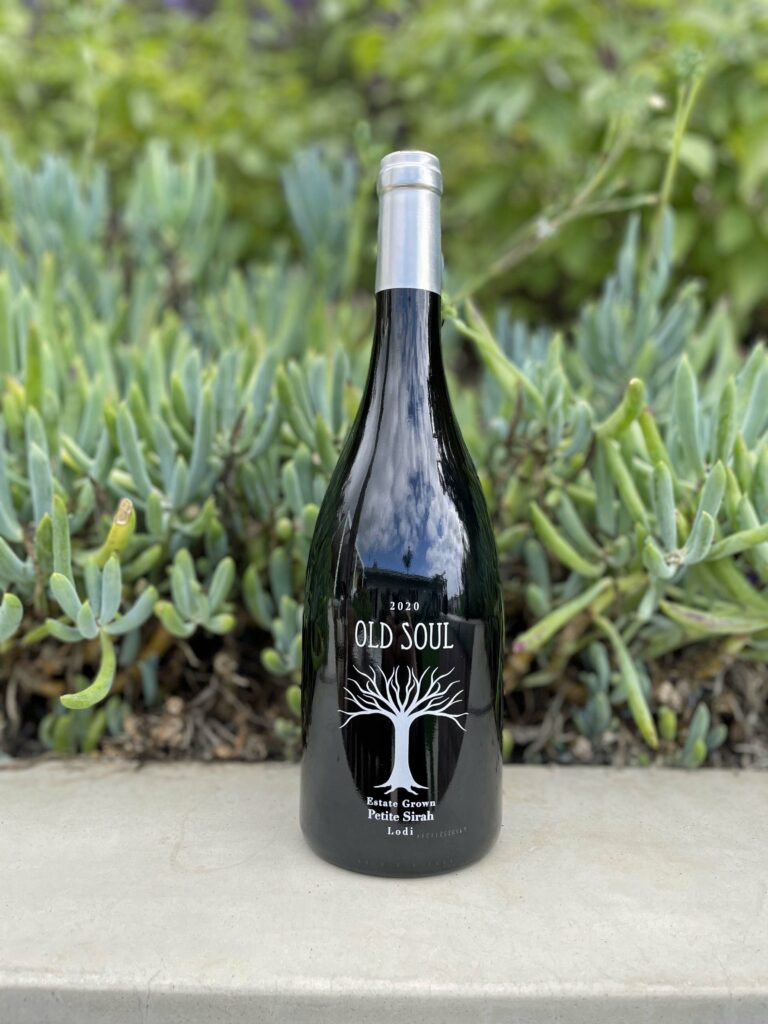 A dark, nearly purple ink color; likely thanks to the 5% Rubired grape. Loaded with ripe blueberries and blackberries and a dark chocolate, velvety finish. Very smooth and too easy to drink. This one can be dangerous at 14.5% alcohol content! A blend of 85% Petite Sirah, 8% Zinfandel, 5% Rubired, and 2% Cabernet Sauvignon.
Did you like this content? If you did, let us know and share it with your friends.
This page contains affiliate links. We receive a small compensation when you purchase through affiliate links. While clicking these links won't cost you a cent, it will help us keep the lights on and buy more wine. To find out more, click here.