"Sideral" got its name from the spaces between the stars but the only thing between this juice and your wine glass is a quick Costco trip. For those in the United States, we stumbled on this bottle last week at our local Costco for $15.99! An amazing price for an amazing Chilean red blend (72% Cabernet Sauvignon, 18% Syrah, 4% Cabernet Franc, 3% Petit Verdot and 3% Carmenère). Sourced from vineyards with 3 distinct geological origins — alluvial deposits, yellow basalt, and sandy soils — the result is a rich and concentrated red with appealing fragrance, red ripe fruit, and smooth texture with a hint of earthy and jammy accents. With James Suckling giving it 95 points, at this price you need to run, not walk to Costco.
2018 San Pedro Sideral (Approx. $15.99 at Costco! $45 elsewhere)
4.1 Vivino Stars (2,600+ reviews)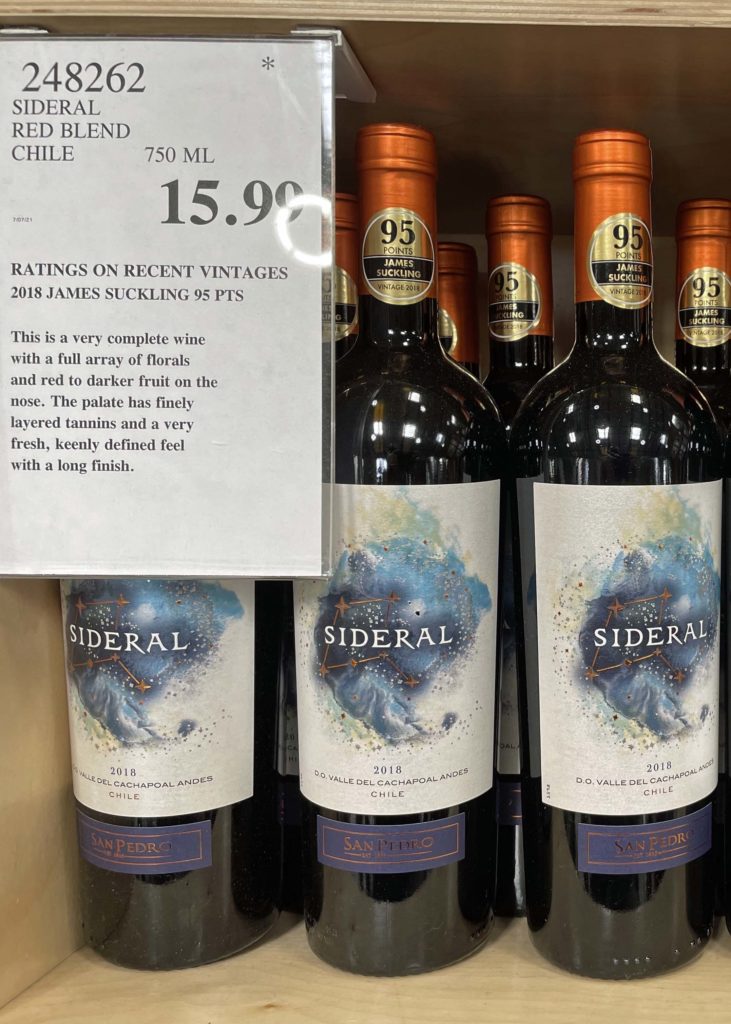 Did you like this content? If you did, let us know and share it with your friends.
This page contains affiliate links. We receive a small compensation when you purchase through affiliate links. While clicking these links won't cost you a cent, it will help us keep the lights on and buy more wine. To find out more, click here.