The next day I woke up energized and curious. What is The Boisset Collection and who is Jean-Charles Boisset? I discovered it is a family-owned collection of wineries (many historic) bound together by Jean-Charles Boisset and his belief in producing "authentic, terroir-driven wines in harmony with their history, their future and the land and people essential to their existence." As Cindy mentioned the night before, Boisset is a leading proponent and practitioner of organic and biodynamic farming at each of his estates across terroirs like the Côte d'Or, Beaujolais, Rhône Valley, Sonoma's Russian River Valley, and the Napa Valley. More than 17 centuries of combined history unite the wineries of Boisset. Cistercian monks planted the vineyards of Le Clos Vougeot in 1110, inspiring Domaine de la Vougeraie. Bouchard Aíne & Fils has built its family reputation in Beaune since 1750. And Buena Vista Winery, California's first premium winery, was founded in 1857. These are just a few examples from the dozens of wineries that make up The Boisset Collection.
Forbes calls Jean-Charles Boisset, a "showman and entrepreneur, visionary and dynamo, storyteller and entertainer" with "panache and business acumen" who has "learned well from his parents and grandparents the value of long-term, quality stewardship of land." Boisset is not your average unassuming winemaker or owner. Boisset is a force with a unique flair and passion for all things that celebrate life. One just needs to watch his Virtual Happy Hours to get a taste.
According to numerous accountings, Boisset is a person who only runs with the grain for Mother Nature, whom he believes is, and should be fully in control. Outside of that, the sky is the limit. Boisset's drive is to create, which he believes requires collaboration, inspiration, energy, passion, and a heaping spoonful of risk. Jean-Charles is a 100% optimist and his energy and love for life is infectious and drives him in all ventures, whether that's inviting new wineries into the Collection; collaborating with celebrities like John Legend or Jane Seymour on signature wines; starting a new jewelry collection, boutique hotel, tasting room, or premium grocery store; or engaging in numerous philanthropic endeavors. While his enterprise has grown to be worth upwards of $400 million, for Boisset it's not about the money, but the people and passion.
This was a trait he learned at a young age growing up in Burgundy, France on his parents' winery, Château du Clos Vougeot. This was also, for him, where the idea of social selling (i.e., direct sales through his Ambassador program) took shape.
Boisset says he's been intrigued by the idea of social selling since he was a teenager, when he watched his parents and grandparents bring people together to share their passion for wine and to cultivate the inevitable personal connections the experience developed.
People from all walks of life came to their home and his family would serve them wine. As those connections grew, his grandfather would write letters to those who visited thanking them for the experience and letting them know of new wines and vintages as they became available from their winery. Jean-Charles was drawn to his family's way of blending business and personal relationships.
Now, decades later, Boisset views the Ambassador community as a scalable version of those family gatherings. Jean-Charles has stated that, "the wine world is often a very opaque, intimidating world. No one should be intimidated by wine." The goal of the Ambassador program is to give anyone a chance to access his wines. The Ambassador community brings "the tasting room experience to them in a social, engaging and comfortable environment."
Armed with this knowledge, I called up Cindy Martin and asked if we could schedule another tasting. This time an intimate setting where we could pull together a few reasonably priced bottles (because, hey, isn't that what Wine Bounty is all about?) and which she felt best represented The Boisset Collection. There was a pause on the other side. Would she accept the challenge?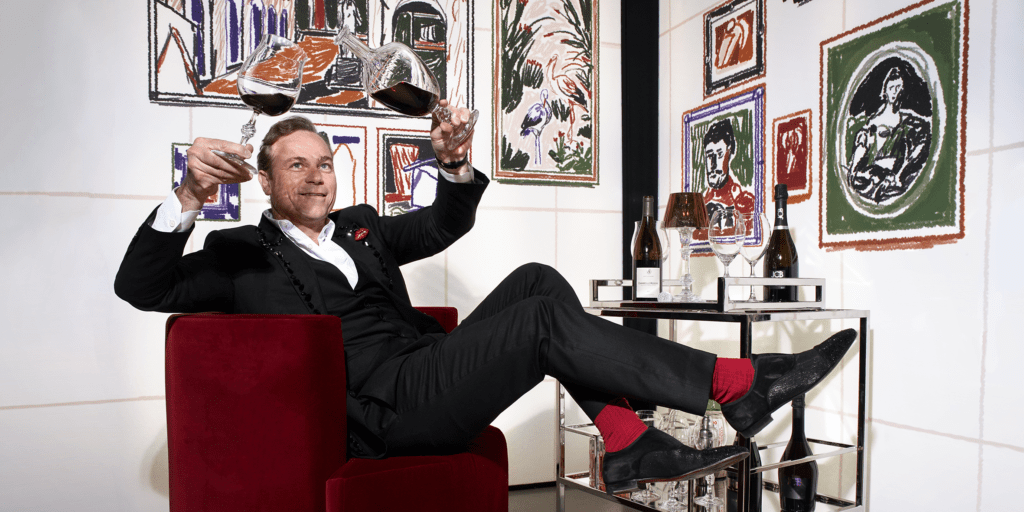 Did you like this content? If you did, let us know and share it with your friends.
This page contains affiliate links. We receive a small compensation when you purchase through affiliate links. While clicking these links won't cost you a cent, it will help us keep the lights on and buy more wine. To find out more, click here.