Braved the crowds at Costco yesterday to complete my holiday shopping. It's getting real folks. People are everywhere so if you're planning to hit that holiday list, better do it before items run out.
Swung by my favorite aisles on the way to the toy section and snapped a few picks of some killer deals. Check them out below. Also, check out our September blog on Costco finds. A number of those deals are still live. Happy Hunting!
Chionetti Dolcetto San Luigi 2020
(Piedmont, Italy)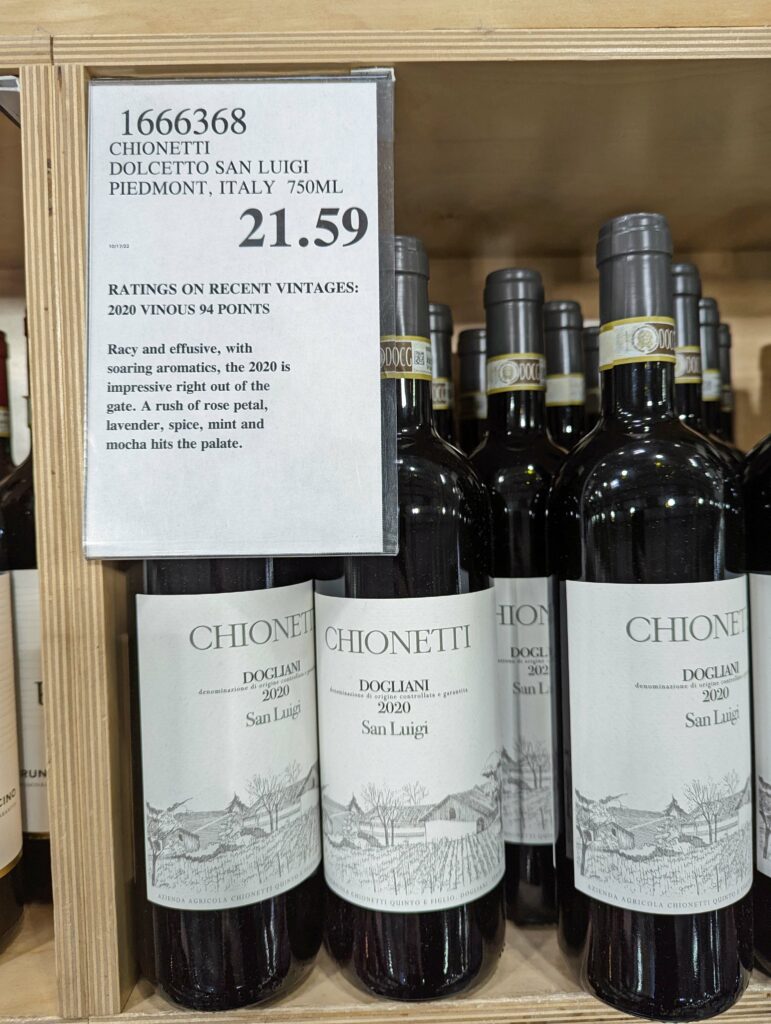 Martin Ray Pinot Noir 2021
(Sonoma County, California)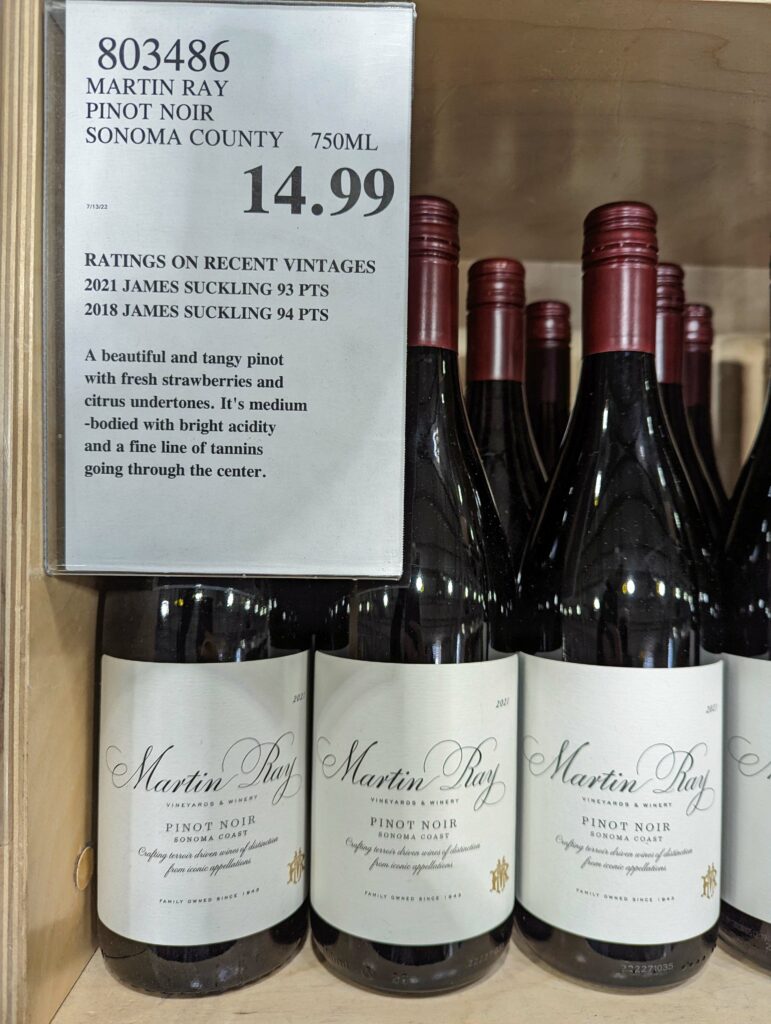 The Prisoner Wine Co. 5 Bottle Gift Pack
(California)
Looking for a last minute gift, this could be it. Pretty good deal on some decent wine. I'm not usually one to purchase gift boxes, but this caught my eye.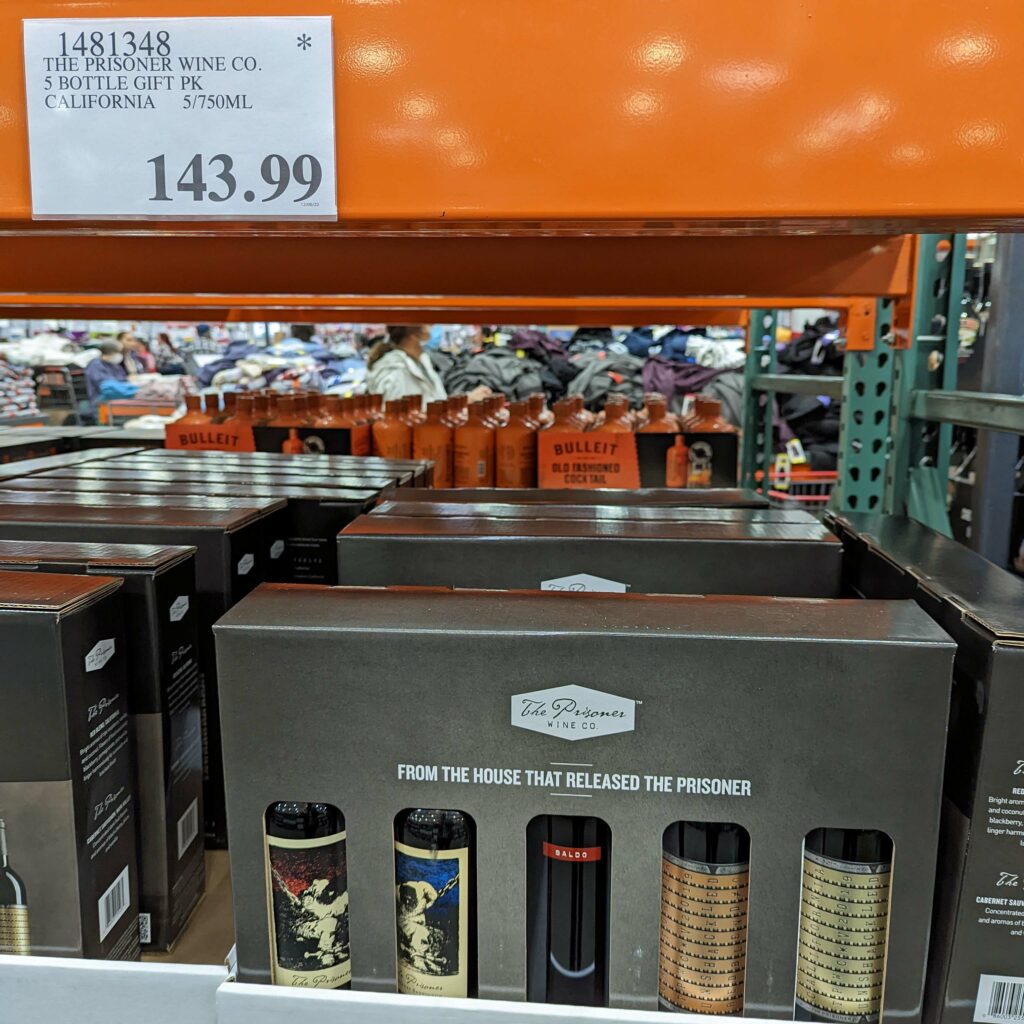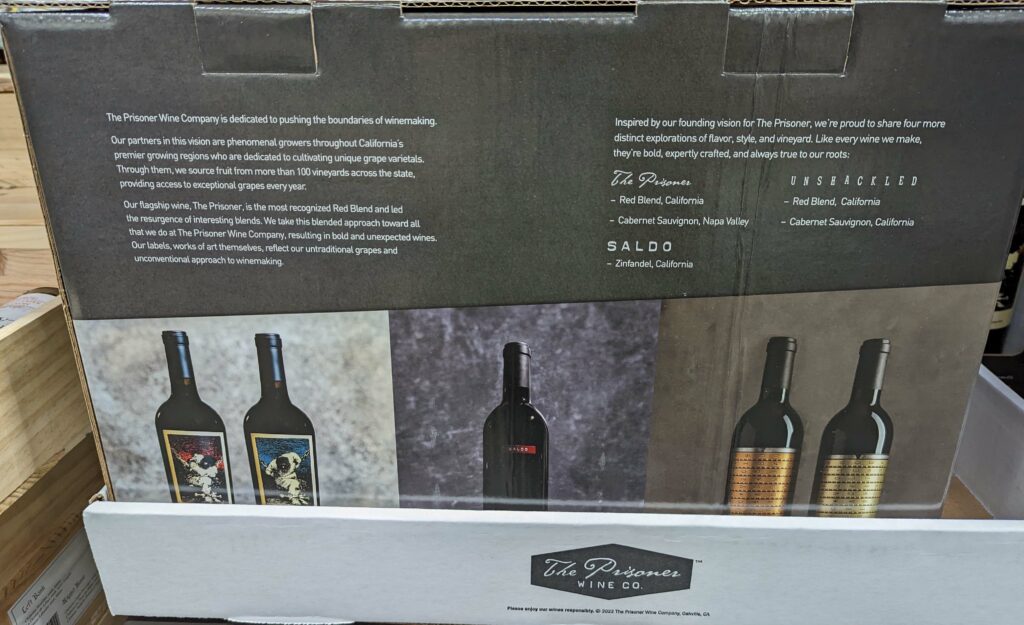 Tenuta San Leonardo Terre Red 2016
(Trentino-Alto Adige, Italy)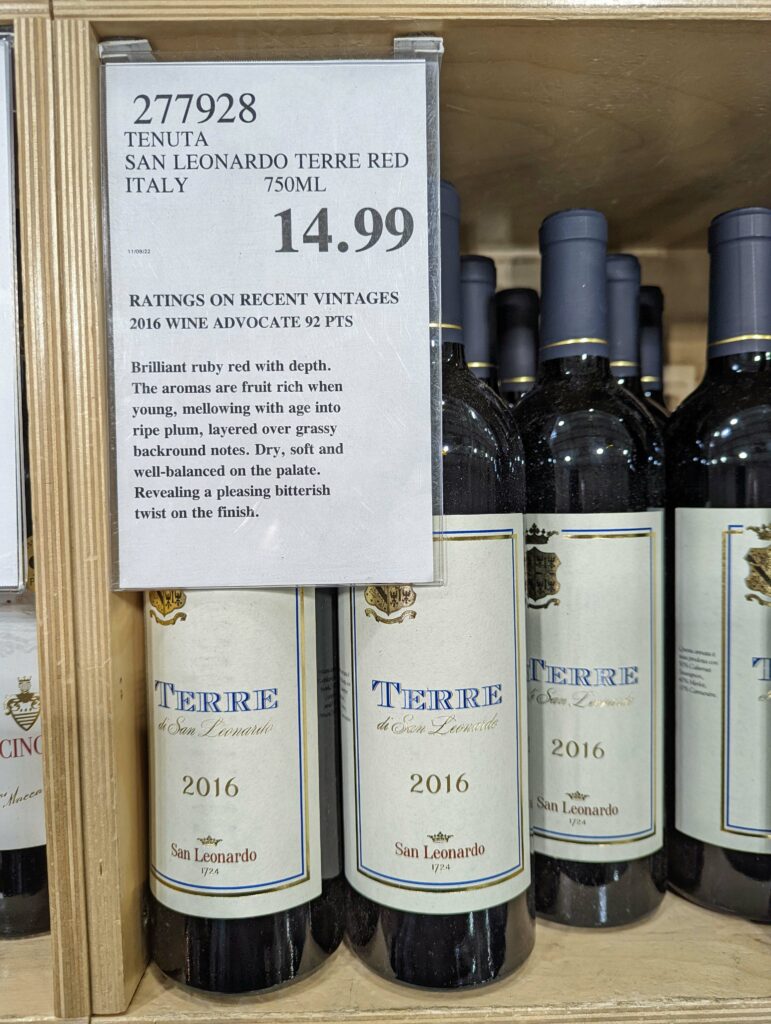 Vinum "The Insider" Petaluma Gap Pinot Noir 2018
(Sonoma Coast, California)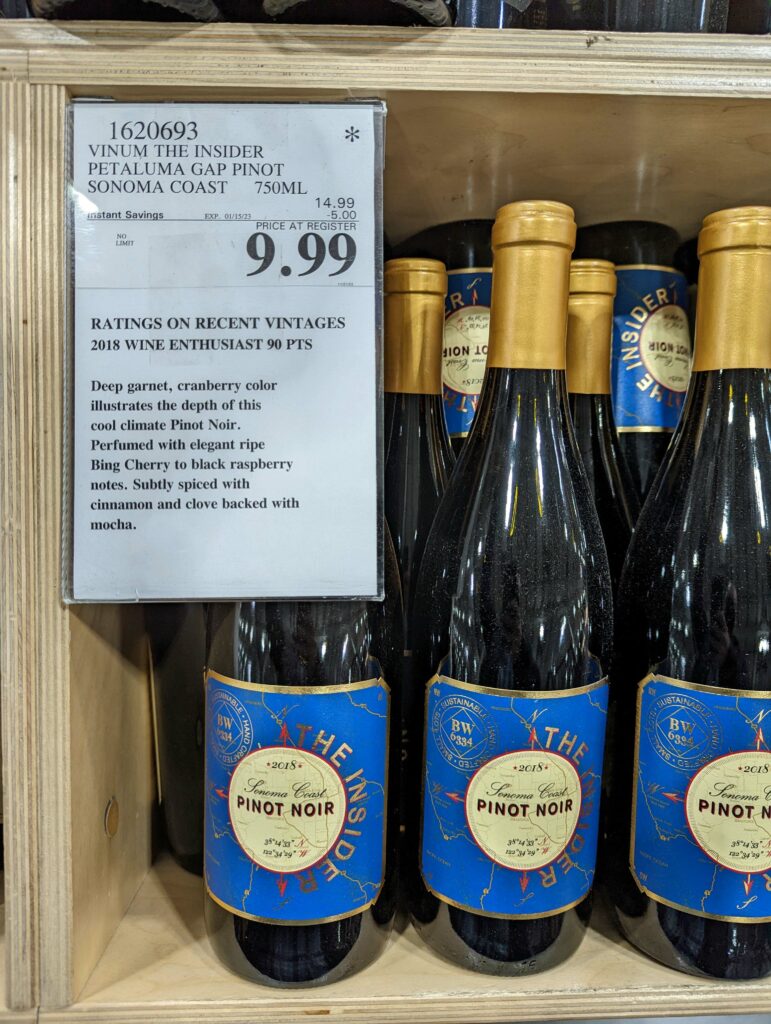 Viticcio Chianti Classico 2017
(Tuscany, Italy)
Though not listed, this vintage scored well. Wine Spectator (94 points) and James Suckling (92 points).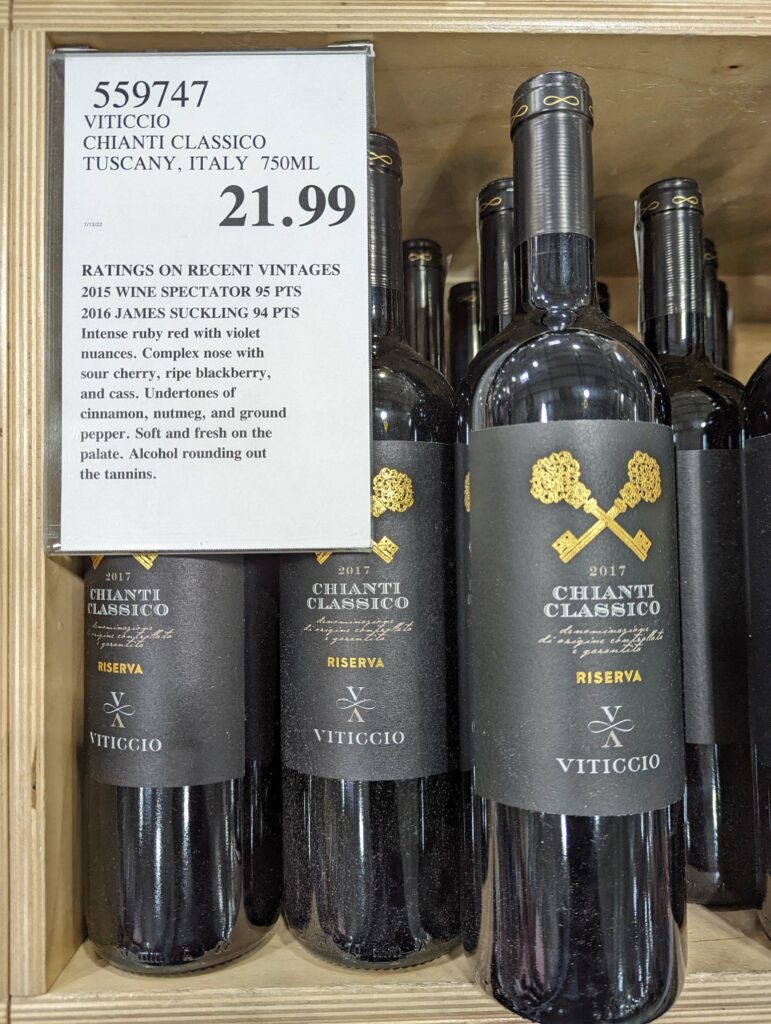 Cambria Katherine's Vineyard Chardonnay 2020
(Santa Maria Valley, California)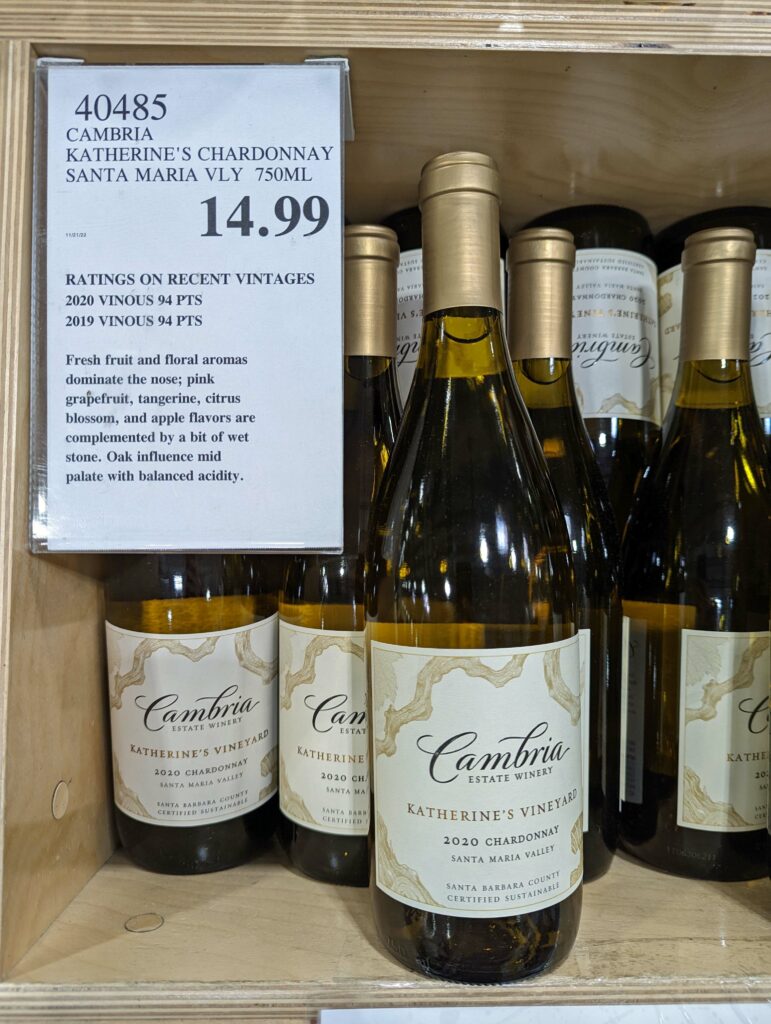 Did you like this content? If you did, let us know and share it with your friends.
This page contains affiliate links. We receive a small compensation when you purchase through affiliate links. While clicking these links won't cost you a cent, it will help us keep the lights on and buy more wine. To find out more, click here.